Are Investment Clothes Worth the Investment?
Posted by Jen Anderson on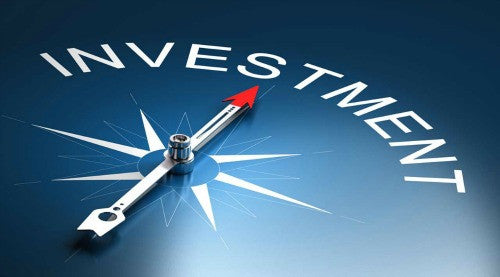 We get it. Our clothes ain't cheap. But that's the thing - they're not cheaply made. So they're actually a bigger bargain than that dress you scored for $20. 
Cost Per Wear
Cost per wear means thinking about how many times you'll wear a piece. $5 tights from the drug store that rip after 2 wears? That's $2.50 per wear. $15 spandex tights I bought online that I've worn once a week every fall &winter for 2 years? Less than 30 cents per wear. If I'd stuck with the cheap tights, it would've cost me $130. Instead of $15.
The cheaper tights would've been a huge waste of money.
Think that way with every piece of clothing you buy and you'll save a fortune no matter how much you spend. So many women run out on Thursday to buy a $20 dress for date night. A fun, flirty thing that they'll wear three or four times before it goes out of style or disintegrates in the wash (or gets ruined when you try to remove a little stain). So $5 per wear.

Now consider this kicky little number, Vikki Vi's Classic A Line Maxi Dress. At $124, you'd need to wear it 25 times to beat the cost per wear of that $20 dress. That sounds like a lot, but in reality, you'll probably wear it a lot more than 25 times.

Since it's a classic silhouette in a solid, classic color, it's not going out of style anytime soon. You can wear it by itself in the summer, and then add layers in the cooler months. You can add any number of jackets, cardigans, and shrugs to change up the look. You can dress it up for the office, glam it up for a party or date night, and dress it down for weekends.
Investments Are For the Long Term
You may not wear that one Vikki Vi dress every week. But you'll have it for over 10 years. 
We know you've been betrayed by plus size retailers who charge $80 for a dress that falls apart in a month. We're not them. And you don't have to take our word for it.
We heard from customers who've had the same pieces for 12 years. Check out the testimonials for yourself. That means you could wear a $124 dress once a month for 10 years - that's just over $1 per wear. And you'll never get bored with it because you can get different looks with different accessories.
How do Vikki Vi classics last so long? We use a finely ribbed stretch knit material that drapes beautifully, feels soft and silky, and holds up to wear and washing. The loose fit of our pants keeps them from wearing out at the inner thigh. The seams are high quality and don't come apart.
Quality workmanship like that doesn't come cheap. But it can be a bargain.
5 Comments