It's Apple Season: Style Tips for Apple Shaped Women
Posted by Jen Anderson on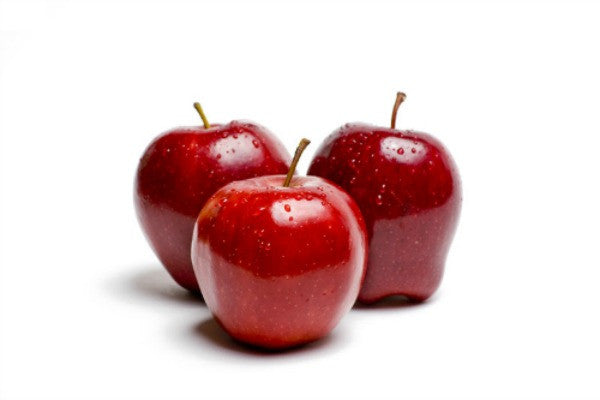 When you're apple shaped, it's easy to think that your curves are all in the wrong places. The hourglass ideal has messed with a lot of women's heads. But only 8% of women are hourglass shaped. Most women are actually pear shaped. Which still leaves you feeling like the odd woman out. 
Even though only 14% of women are apple shaped, there are plenty of styles that work great on an apple shaped body. The one style rule you should always follow is:
Respect the curves you have. Don't try to hide them or force them into something they're not. That means wearing clothes that work with your body's natural shape instead of fighting with it.
Waistline? What Waistline?
When you're apple shaped, your waist and hip measurements are roughly the same. So don't wear anything that cinches in at the waist. Trying to create the illusion of a waist (whatever that means) will just lead you to ill-fitting, uncomfortable clothes. Instead, wear clothes that skim over the waist.

Ultra chic sheath dresses look great on you. Wear them with simple jewelry for a classic Audrey Hepburn look. Or top them with a jacket for a modern twist. 
Give Your Belly Room to Breathe
Do you ever wander over to the maternity section to buy a top? Clever girl. Separates aren't the apple shaped woman's friend unless there's a high waist involved. That's because the high waistline leaves lots of room for your stomach. It's stylish and super comfortable. 

Empire waistlines have become a staple of plus size fashion and don't seem likely to fall out of style any time soon. So you can stop faking a pregnancy every time you need a new shirt.



Show Off Those Legs
Apple shaped women tend to have great gams. Don't be afraid to show them off. That means above-the-knee skirts as well as leggings paired with long tops or jackets. (Vikki Vi Slim Leg Pants fit like leggings, but they're most definitely pants because of the fabric. Controversy solved.)
Give Yourself an A
We tend to think of A Line dresses as appropriate for pear shaped women. But they can also be just the thing for apple shaped women. The fit and flare look isn't your friend because of the cinched in waist. But an a line dress that skims over your middle fits you well and gives you a full skirt to twirl around in. 

And here you were jealous of pear shaped women with their full skirts. You can wear the same full skirts (in certain dresses) AND the sheath dresses pear shaped women can only covet. Look at you having it all.
Some Rules Are Worth Embracing
Some fashion rules are silly. No horizontal stripes? Pul-eeze. But guidelines like the ones above help you figure out which clothes will look and feel good on you before you try them on. That saves you time, energy and return shipping costs. Those are rules worth following.
Check out our other posts about dressing your apple shaped body.
3 Comments