Behind The Scenes With Danielle
Posted by Jen Anderson on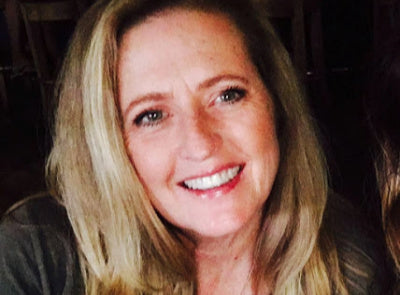 Danielle Malconian, aka our fearless leader, has been devoted to helping plus size women for 25 years. It's her life's calling. But how did she get here?
It all started with her feet. Her size 12 feet, to be precise. She says, "when I was a young woman, there were very few places that I could buy shoes that fit me. I was completely shut out of the fashion shoe market." Sound familiar?
When she landed a job managing the plus size clothing department at Nordstrom, she had loads of compassion for her customers. She knew what it's like to not be able to buy something that fits well and looks good. She understood the frustration because she'd been there. "Ever since I discovered the Nordstrom Shoe Department about 20 years ago, I've been obsessed with my ability to buy great sandals and boots. I tend to wear sandals in the summer and boots in the winter." It's just so much more fun to shop when you know where to find things that fit.
Vikki Vi has a rich history of providing women with great looking, comfortable clothing, which explains why our customers are so devoted. When the original company behind Vikki Vi went out of business, Danielle knew she had to buy the label and keep it going. As excited as people were to discover Vikki Vi, they would've been equally devastated to lose it. 

Like any business owner, Danielle wants to reach more customers. But for her it's more about serving people than making a buck. She hopes to get Vikki Vi clothing back in stores so that plus size women can have the pleasant shopping experience they had back in the 90s.

Her favorite part of the job is working with her small staff of women. They have a warm and inviting atmosphere to work in every day. She says, "I also love my customers and employees. A positive environment is very important to me."
Danielle's all time favorite piece of clothing is a pair of Joe's Jeans. (Don't we all dream of finding that perfect pair of jeans?) Her current fave is her new Bamboo Lounge Wear. No joke. No self promotion. "I love the soft feel of the bamboo fabric on my skin." In the Summer, you'll find her in maxi dresses but she prefers pants the rest of the year.

Her #1 style tip: "Care more about your garment fitting well and feeling comfortable than any current fashion trend. When I'm comfortable and feel put together, I am my most confident self."

Fun facts: Outside of work, Danielle is an avid Dodgers fan and loves to keep score at baseball and softball games. "Both of my kids played and I was at every game." She plays the piano, paints, and has a daily meditation practice. She practices yoga and can stand on her head for three minutes.
Words of wisdom: "As I age, I am aware that strength, focus and joy are the most important things in life."


8 Comments