Plus Size Clothing that Your Friends Will Covet
Posted by Jen Anderson on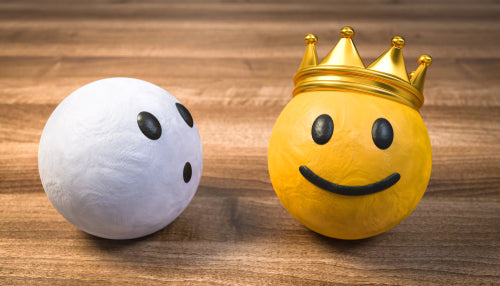 We might as well admit it - we dress to please ourselves, but part of that pleasure comes from being admired by our friends. We're oh-so fabulous and love when people notice that. It's only mean-spirited if you don't tell them where they can get awesome clothes for themselves. But how do we build a wardrobe that will inspire envy?
Fit
If you want to look great in clothes, you need to pay attention to fit. The reason celebrities always look amazing is that all their clothes are tailored to fit them - everything from the cheapest t-shirt to the most expensive designer duds. It's not that all celebs have the types of bodies that clothes are designed for. They modify the clothes to accommodate the bodies they actually have.
Not that you have to take all of your clothes to a tailor. When shopping, pay attention to a garment's measurements and your own measurements. You can always contact us for sizing advice - all the clothes are in our warehouse, so we can easily measure something for you. That should be enough for clothes with a relaxed fit.
You are going to have to take some pieces to the tailor. Maybe a skirt is too long, or you need something taken in in just one spot to accommodate your proportions. This isn't a reflection on you. It's a failure of the system - all clothes used to be custom made, and now that they're not, some modifications may be necessary.
Quality
Your friends may not know anything about fabric or garment construction, but they will notice the difference between good and shoddy workmanship. Flimsy fabrics and careless sewing make for clothes that wear out quickly.
Care
It takes a little effort to keep your clothes looking their best, but not a lot. Follow care instructions even when that means air drying some pieces. Hang your clothes on non-slip hangers so they don't end up on the floor - except when they're heavy knits like Vikki Vi Classics that will stretch out if you hang them up.
Personality
This is where your wardrobe can really inspire envy. Clothes shopping can be exhausting, so it's tempting to just buy stuff that fits without worrying about whether it suits our personalities. I've been guilty of this myself. But holding out for clothes that you love is so worth it. 
Clothing that's just so perfectly You is the best kind there is. Maybe you're reserved and happiest in solid colors and classic jewelry. Or maybe you're bold and gravitate towards bright solids and prints. Perhaps you're just a bit (or a lot) bohemian, so you love fringe and shawl jackets. 
It's possible that your tastes change from day to day, or depending on the occasion. There's nothing wrong with that. The important thing is to wear clothes that you're comfortable in - both physically and spiritually. 
Be an Inspiration
You're not trying to make your friends feel bad about their own clothes. You're living your best life and with any luck, you'll inspire your best and dearest to do the same.