Plus Size Corporate Work Wear
Posted by Jen Anderson on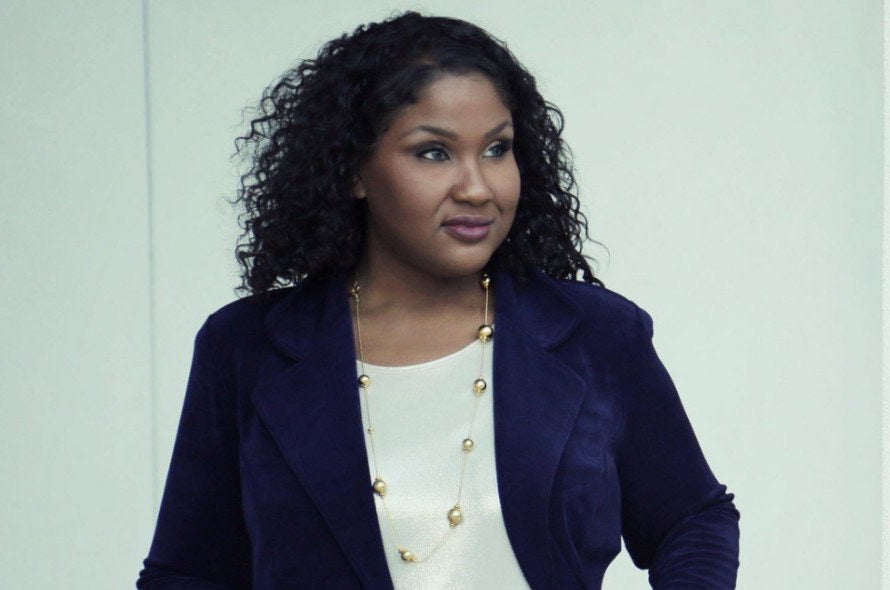 A few years after the dot com crash, I found myself working at the most corporate environment I'd ever been in. It wasn't as strict as some financial firms where they only allow gray or dark blue suits and if you show up in a brown suit they'll send you home to change. But it was close.
Some women wore suits, but (and I know I'm preaching to the choir here) plus size suits at stores where they'll let you buy different sizes for the jacket and skirt cost a freaking fortune. They were not paying me enough for that. So I played it fast and loose with the definition of "business separates"and wore long sleeved tees with pants or skirts. I was never sent home, but I did have to abandon all hope of ever getting promoted. And my clothes were still uncomfortable.
And that's why every time I look at Vikki Vi Classics, I want to scream, "where have you been all my life?" Vikki Vi Pull On Pants, Cardigans and Blazers would've made my time as a corporate drone much more pleasant.
There's a reason why Vikki Vi has a dedicated fan base. They're as comfortable as pajamas while looking polished enough for any office. And their versatility means that they can be dressed up for fancy events and dressed down for casual time.

Either you have a closet full of Vikki Vi Classics, or you're wondering if you've just found the answers to all your workwear problems. If you're in the first group, please leave your pro tips in the comments. For the newbies, let's talk about putting together some corporate work outfits.

Your employer's level of formality directly impacts how many pieces of clothing you need and how you'll shop.

And now for my completely unscientific scale of corporate formality.

Hardcore Corporate: There's a chance you'll be sent home if your clothes are too different from everyone else's. Your colleagues only wear suits in neutral colors. You should stock up on Pants, Skirts, and Jackets in neutrals. We always have Black and Navy and sometimes have various shades of brown and gray. Have fun with your Sleeveless Shells since they'll be the only pop of color in your outfit. You'll want to own at least 7-10 suits so you don't get bored.
Medium Corporate: You probably wouldn't be sent home, but you might be stopped by a random VP if your outfit was too radical. You can get away with suits in colors - whee! Use your judgement when selecting colors since some companies in this category will object to hot pink and other wouldn't. Stock up on neutrals and colors, and don't forget to get some Shells in neutral shades to go with your colorful pieces. You'll want to own at least 10-15 suits because your outfits will be memorable and it would be weird to wear red every week, or even every other week. Also, some colors may be too dark for summer or too light for winter.

Kinda Corporate: You could wear Black Pants with a Green Jacket and no one would blink. You can mix and match like crazy. Buy whichever colors speak to you and make sure to have some neutral Shells because they'll go with anything. You need at least 5-10 suits because with mixing and matching you can create so many combinations that you can go a month without repeating a combo.

Pace Yourself 

A good work wardrobe takes time to build. We release new colors each month, so keep checking. And don't forget to look for Sleeveless Shells in Prints.
5 Comments