Love Your Body This Valentine's Day
Posted by Jen Anderson on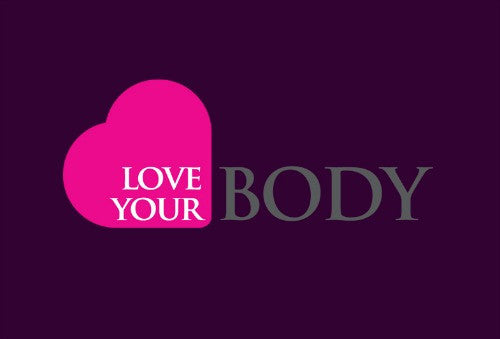 The whole Valentine's Day rigamarole seems designed to make you hate yourself. Even when you have a date for the big night.
Decide to treat yourself to a new dress for your Valentine's dinner? Better start shopping online in January because your local stores don't want your money. (Why else wouldn't any of them carry plus sizes?) 
All those jewelry commercials featuring skinny models because apparently no one would want to buy a diamond necklace modeled by a plus size woman? It's enough to make you feel as rejected as that time you discovered your high school crush had no idea who you were. (Just me?)
We can grit our teeth and look forward to Discount Chocolate Day (February 15). Or we can reject society's messages and give ourselves all the love we deserve.
Make Yourself Feel Special
Bright red lipstick isn't the most flattering shade on me, but I wear it anyway because it makes me feel good. I see myself in the mirror and I smile.

What will it take for you to love your reflection? A new bra can make a world of difference. Spending a little extra time on your hair and makeup can put a spring in your step. It's a lot easier to love your hips when they're draped in a fabulous pair of pants.

You're the only person who's going to do those things for you. Your spouse can be enthusiastic about your body, but you never quite believe them if you're too busy loathing your thighs.
Dress The Part
Reaching into a closet full of clothes we love is a special delight. Give your middle the gift of a dress that skims over your apple shape. Your pear hips deserve an a-line skirt that gives them all the room they need to move.

Vikki Vi Classics are all about helping you love your body. Our signature finely ribbed stretch knit fabric feels so silky soft against your skin. The pieces are designed to skim over your curves without hiding them in loads of extra fabric.

We make it easy to keep adding to your wardrobe with new colors and prints - no more disappointing, soul-destroying trips to the mall.
There's no better present you give to your body than a wardrobe of clothes that look good on you and are made to last. Though a regularly scheduled massage is a close second.
Thank Your Body
No, really. Hear me out. It's all too easy to hate your body when your knees complain and your back aches. But some body parts work exactly as they should and we shouldn't take them for granted.

My muscles carry me through the day even when they hurt. I have shapely calves and those creaky knees are kinda cute. I have no complaints about my chest - and my lungs are pretty good too. My hair behaves itself more often than not, and my nearsighted eyes are a nice aqua color.

Whenever you're having trouble loving your body, do a quick body scan and identify the parts you're happy with at the moment.