Layering While Plus Size
Posted by Jen Anderson on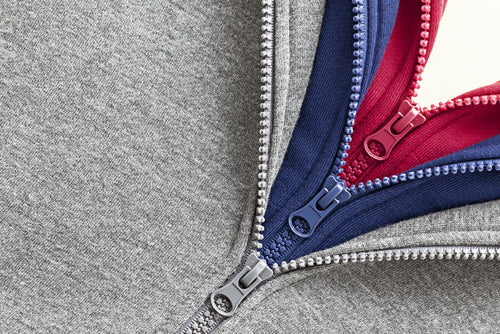 I used to worry that layering clothes on my plus size body just wasn't a good look. I was haunted by the ill-fitting clothes of my youth. Of course wearing a too-snug blazer over anything was bound to make me look and feel like a child so bundled up to play in the snow that she can't move her arms. And foolish me blamed my body instead of the jacket.
It's a valid concern - just think of trying to squeeze into a winter coat on top of a turtleneck AND a chunky knit sweater. But that shouldn't keep us from wearing layers - especially thin layers that fit us properly.  
Layers Make Day to Night a Reality
One of the biggest lies we hear is, "You can wear this dress to the office and then out for the evening. Just change your shoes and jewelry." These dresses exist, but most of the time the speaker is talking about a dress that would look ridiculous at any real workplace.
The outfit Chelsea is wearing here would look right at home in most offices. But change the hair and switch to a more casual print jacket (or keep the jacket and add more makeup and jewelry), and it's time for fun. 
The reason the jacket doesn't add any bulk to Chelsea's frame is that the pants and top clearly show her figure. It's obvious that her body doesn't fill all the space the jacket takes up. Sure, if you drew an outline around her in each picture, the one with the jacket would be bigger. But she still doesn't look blocky because you can see where she ends and the jacket begins.
Don't Lose Your Sense of Proportion
A long, flowing jacket sounds exactly like the sort of thing plus size women should avoid. Won't it make us look like we're drowning in fabric?
Not if we layer it over the right clothes. Skinny jeans, slim-leg pants or even Vikki Vi's Pull-On Pant are narrow enough to balance out a large jacket. Plus, those leggings are perfect for showing off those shapely calves.
The top is also an important part of why this look works. Since it's shorter than the jacket, Chelsea doesn't look like she's dressed up in mommy's clothes.
The thickness of the material is another crucial factor. Thin fabric just works better with layering. You won't end up with so much fabric that you can't bend your elbows. Vikki Vi Classics are all made with our signature finely ribbed stretch knit fabric. It's heavy enough to drape beautifully, but thin enough that you can layer it comfortably.
Don't Fear the Layers
The great thing about layering is that it turns clothes into outfits. Pants and a top look fine on their own, but add a jacket and all of a sudden, you look pulled together and so much more stylish. Layering is also the key to mixing and matching. Combine your layers in different ways and you get so many more outfits than you ever imagined. It's so easy that it feels like cheating.