Behind The Scenes With Leslie Phillips
Posted by Jen Anderson on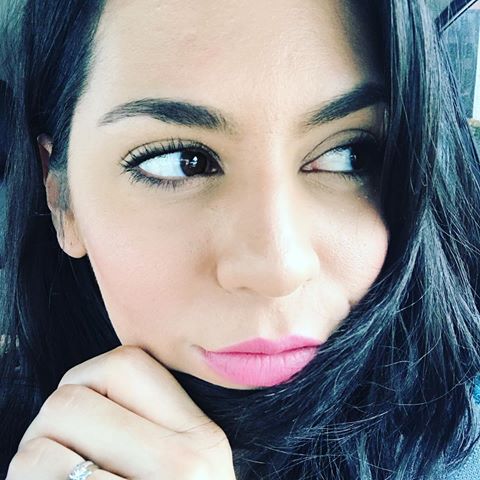 Plus size clothing was just a job to Leslie when she first came to Plus By Design, but it quickly became so much more. She says, "After a few short weeks I thought 'uh oh, I like these people a little too much for this to be just a time filler job.'"
She got to talk to our customers about how Vikki Vi changed their outlook on shopping and made them feel better about themselves. After hearing your stories, "I knew working with customers was where I needed/wanted to be."
"I love helping people feel beautiful and confident," she says. I love hearing about the wedding they attended and how many compliments they received. I love hearing the ear to ear grin through the phone about everyone wanting to know where they shop and them not wanting to tell their 'secret' (although I really want the 'secret' shouted from the roof top)." 

(We've been over this, people. If you tell your friends about Vikki Vi, you're not going to show up someplace wearing the same outfit. The great thing about versatile clothes is that you and your friend could wear the same exact classics to a party and you'll still be the more stylish one. So tell a friend and make Leslie's day.)
I often write about how the power of fashion, and Leslie sees it firsthand. "If I can make a woman any shape, size or age feel less stressed about finding the perfect outfit, to be able to hold her head up high and feel beautiful, then my life is that much richer."

Unsurprisingly, Leslie's favorite part of her job is meeting our customers. "I love when customers travel to us just to meet us in person. There is something very rewarding about hugging a customer for the first time after I have spoken to them many times on the phone."
Since the pandemic, Leslie has been working remotely from Texas, and still gets to chat with customers. She has also taken on some buying responsibilities.

Leslie's fashion obsession is shoes and her favorite style tip is to, "wear simple with a pop of fun." So it's no shock that her fave piece of clothing is her Jeffrey Campbell clear heeled boots. You can see Allegra wearing them in our Black Blazer video. "And don't forget your smile," she says. "It's the best accessory."
Hobbies: "Is shopping a hobby? I love interior design and fashion. I love spending time with my husband, amazing teenager daughters and my 3 dogs!"
Fun Facts: She's, "a jeans gal all the way." But she also loves a good sundress from time to time. She once won first place in a cooking contest but hates to cook. She also won first place in a poetry contest but hasn't written a poem since. She moved from Dallas, TX to LA to work in the film industry which was fun, but not really for her. "I got married at 20 and am very proud of my 18-year marriage. I have the best kiddos and the cutest dogs."