The Plus Size Woman's Guide to Smart Casual
Posted by Jen Anderson on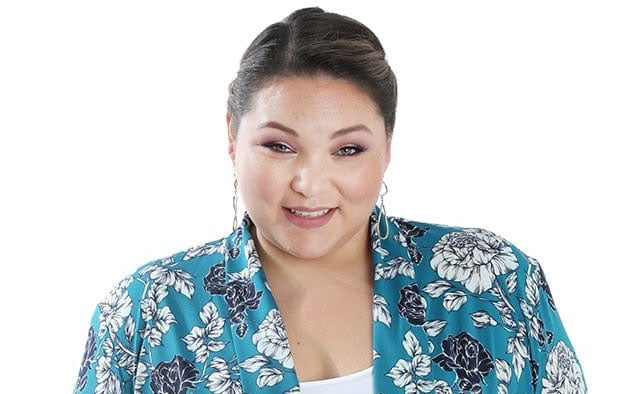 Including a dress code on an invitation can make it easy to pick an outfit for the event - as long as you know what it means. You might groan at the words, "Black tie," but at least you know what's expected of you. Smart Casual can make you want to stand in front of your open closet asking for volunteers.
OK, so what is Smart Casual?
Let's start with what it's not. It's not casual-casual, obviously. But it's not business casual, either. With smart casual you can have more fun with accessories than with business casual. I wouldn't wear my purple Doc Marten boots or fashion sneakers to the office, but they're totally smart casual because they're a clever, casual addition to my outfit.
(Fashion sneakers are ones made for style, not sports. I'm talking about a pristine pair of Chuck Taylors, not ones you'd wear to the gym.)
Smart casual means that it's time to lean into fashion. You're going for relaxed, comfortable, and polished with smart casual.
Examples?
Where have we heard the words "comfortable yet polished"? Oh right, in Vikki Vi Classics product descriptions. Our regular classics and jersey classics are designed to be comfortable and made with fabrics that always look put together.

And now you're about ready to strangle me because Vikki Vi classics can also be formal so I'm being incredibly unhelpful. But it's all about which pieces you select and how you combine them.
Specifics: A Blazer with jeans. A duster or print jacket over any pant-top combo. A Flip Skirt or Trumpet Skirt with any top. Boot Cut Pants. A Maxi Tank Dress paired with a print jacket. A wrap dress. Anything topped with a Swing Vest. A twinset (a shell and matching cardigan). 
What about accessories?
That handbag that contains your entire life? Not smart casual. But neither is a tiny, shiny clutch. What you're looking for is that bag that makes you say, "oh, this is fun." For me that means one of my vintage purses that I hardly ever get to use because they're simply too small to hold a bottle of water and a cellphone.
The same thinking goes for jewelry. A chunky bangle, bold earrings, a fun necklace, or fabulous scarf can take an outfit into the smart casual zone.
Where is Smart Casual Appropriate?
Almost everywhere. If you wear Smart Casual to go to the mall, you'll be one of the snappiest dressers in the joint. But it won't come across as stuffy, the way a suit might.
I love smart casual for vacations. Casual-casual makes you look like a tourist. Smart casual is for travelers. You can wear smart casual to a museum and blend in with the locals. You won't hesitate to step into a restaurant in smart casual.
But what about...?
You got this. There's a lot of wiggle room in smart casual. It's about intention as much as anything else. Smart casual means having fun with your outfit, whatever that means to you. 
1 Comment