The Best Purses For Plus Size Women
Posted by Jen Anderson on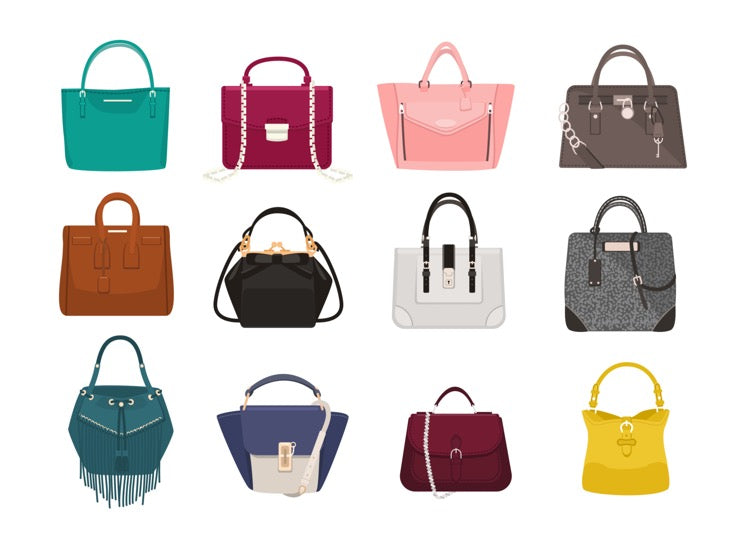 Plus sizes are only just making their way into the handbag world. Which is super annoying because straps are always too short. On us, cross-body bags are shoulder bags and we can forget about tucking short-handled purses over our shoulders. I'm not going to get into specific purses since things can sell out so quickly. But I am going to tell you what you should be looking for in a handbag. 
A quick word about drop: Drop is how long the strap is from the top of your shoulder to the top of the bag. Longer drops are more comfortable on plus size bodies. Measure the bags you already own to see what length is right for you.
The Structured Tote

I'm talking nice and big. Room for a water bottle, a laptop, and a full-size tube of hand lotion. This style is great for plus size women because it's in proportion to our large frames. Someone with a slighter frame would be overwhelmed by a purse this size. Smaller bags look too small on you. 

You don't need to fill this handbag to the brim. In fact, you should be careful not to lug around so much weight that you'll wear out the handles. But this is the bag you want when you need quick access to your things. It's great for shopping or to use in place of a briefcase.

I like a zippered top so it can be completely closed, but you may prefer a magnetic clasp or completely open tote.
The Shoulder Bag

A regular size purse will look too small on your frame, so go for a larger bag. I'm thinking at least 12 inches wide. There are plenty of styles available in a big enough size: hobo bags, satchels, bucket bags, and so on. Whether you choose a structured purse or a slouchy hobo style is a matter of taste. 

The Clutch

For formal events, you don't want to lug around your everyday bag. But many clutch bags will look too small in your hands, and they don't give you enough room for all your things. Look for a large clutch and you'll be able to keep your phone with you all evening. I like a clutch with a chain strap so I can wear it over my shoulder if I need my hands free. 
The Backpack

I'm not a fan of backpacks because they make it so inconvenient to access your things. But your chiropractor or orthopedist may recommend you carry a backpack instead of a purse, or you may just prefer them. If you're on Team Backpack, stay away from the sporty styles and anything that looks like the backpack you lugged around in school. A structured backpack made from leather (real or faux) is a more stylish and grownup choice.

Purse Organization

For years, I've encouraged people to find handbags that have lots of sections and pockets. The problem with that is you tend to leave something behind when you switch bags. And also purses with pockets aren't as stylish as the bags that are low on pockets.

Buy a purse organizer that fits in your smallest purse, not including clutches. Then you can easily move everything back and forth as often as you like. I use a stiff felt organizer, but more flexible styles are available if that's your jam.
A few companies now make purses with separate sections for your lunch and gym clothes. If you find yourself carrying multiple bags to the office, this may be a great option for you.
Have Fun With Your Handbags
Some of us have one or two handbags that we use all the time. Others have a big collection. Knowing what does and doesn't work with your body frees you to ignore the bags that aren't for you and explore all the colors and styles that would be perfect for you.
1 Comment