Style Tips For When You Wear Different Sizes on the Top And Bottom
Posted by Jen Anderson on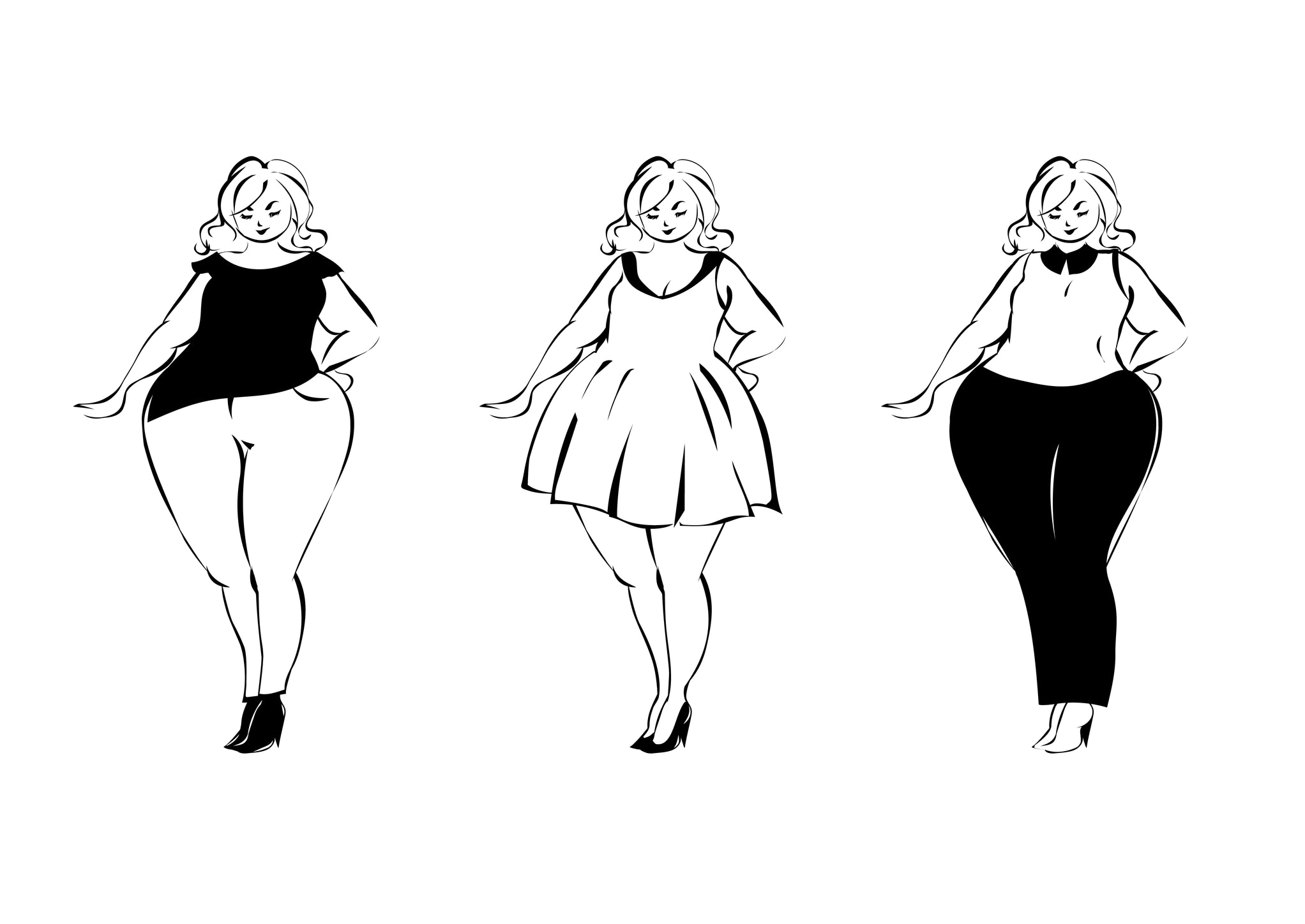 This isn't just a plus size problem, but having to deal with it on top of all the other aggravations involved in plus size clothes shopping is just - ugh. It's the sort of thing that can make you settle for ill-fitting clothes. You know you deserve better, but trying to make it happen is just exhausting. Unless you know what to look for.
This issue applies to more than one body type. If you're pear shaped, then you may need to wear a larger size on the bottom than on the top. If you're inverted triangle shaped, you may need a larger size on top than on the bottom.
Focus On Fit, Not Camouflage
We have this weird obsession with trying to look hourglass-shaped. So-called experts tell inverted triangle shaped women to wear full skirts to balance out their tops, and they tell pear-shaped women to wear tops with big shoulders that visually balance their hips.
If you want to do that, I'm not going to stop you. But if onlookers notice that you're not the same size on the top and bottom, they're not going to turn to stone.
I'm more concerned with comfort. If your clothes are too tight in some places and too loose in others, you're going to be tugging and adjusting all day. You'll be miserable and that's not a good look.
Dresses Can Be A Challenge
Some dresses aren't going to fit you properly. Anything with a straight silhouette will be too tight or too loose across the hips. Too loose isn't always a problem, but that depends on whether the fabric drapes or just hangs limply. But some dresses will fit you perfectly. Those are the ones that are designed to be fuller on the bottom. That includes our
Wrap Dresses, and A-Line Maxi Dresses
. If you're bigger on top, you'll just have a little extra swish in your skirt. If you're smaller on top, an a-line will give your middle and hips all the room they need.
And caftans are so voluminous that sizing isn't an issue.

Dress Hack - Fake It With Separates
If you love the look of our Maxi Tank Dress, you can recreate it with a matching Shell and Skirt in the right sizes. Our Black Classic collection includes several skirt styles, so you could create a variety of little black dresses.
Separates Are Your Friend
Obviously. When you buy your tops and bottoms in different sizes, everything fits. But some tops will work better with your body than others. Whether you're bigger on the top or bottom, you may be most comfortable in tunics. A large tummy or chest can pull up a top, so that extra length means that your stomach will remain covered.
If you take a bigger size on the bottom, you may prefer tops with extra volume below the waist such as our Handkerchief Tunics and Swing Cardigans.
If you're smaller on the bottom, wearing your top tucked in will emphasize the difference in sizes. So tuck or don't tuck depending on the look you're going for.
There's Nothing Wrong With Your Body
Back when all clothes were custom made to measure, you wouldn't have thought twice about sizing. But everyone who shops off the rack is going to have some challenges. It's not just you. Knowing which styles are your friends can make shopping fun again.