How To Stretch Your Plus Size Clothing Budget
Posted by Jen Anderson on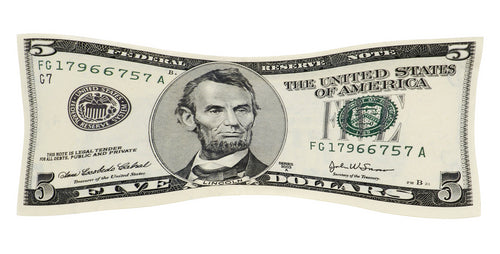 No one has an unlimited amount of money to spend on clothing. Regardless of your financial situation or enthusiasm for fashion, there are ways to get the most fabulousness for your buck.
Create a Budget - For Realsies 
It doesn't have to be detailed. But figure out approximately how much you can spend on clothes in a month without fainting at the credit card bill. How else will you know how much money you have to work with? Looking at the total in your shopping cart might make you lightheaded, but it's entirely possible that you can afford it. Or maybe you really do need to put something back.

Don't Shop At The Last Minute

There are few sentences that make my blood boil as much as, "I need a date night outfit for 3 days from now and it has to be under $20."

Fast, cheap or good - you can only get 2 of those things at a time. Fast + Cheap = Not Good which means you'll wear the thing once, making the Cost Per Wear pretty high so it's not cheap after all. Fast + Good = Not Cheap and I'm all for throwing money at a problem, but that's not what we're talking about right now. So if you want something for not much money (cheap) and you want it to be something you actually enjoy wearing (good), then it can't be fast. If you want an inexpensive wedding guest dress that you'll wear again and again, you're going to have to start looking for it as soon as you get the Save the Date card.
Only Buy What Fits and What You Love

Don't buy anything that's just OK. You won't wear it, so it's just wasted money. Even if you're not a fashionista, you still want to wear clothes that make you perk up and pay attention. If you buy so-so clothes then you'll end up with a full closet and only 3 outfits.

Be The First To Know

Sign up to get emails from every retailer you shop from. You'll get discount codes and you'll find out about the sales as soon as they're happening. It can be a lot of emails, but it's part of the not shopping at the last minute strategy.
This also helps you keep your eye out for new colors and styles because...
Stretching Your Budget Is About More Than Saving Money
Sometimes you'll want to pay full price - you'll love a piece so much that you don't want to risk it selling out. Or maybe you need an outfit at the last minute (even I can't anticipate everything). Stretching your budget means preparing for just such an occasion. You're not just spending as little as possible. You're making room in your clothing budget for everything you want to wear regardless of the cost.
You're Worth It
Approach budget stretching with a sense of abundance. You want your money to go far because you deserve a closet full of clothes that you love.  
Love saving money when you shop?  
1 Comment