Plus Size Clothes for Retirement
Posted by Jen Anderson on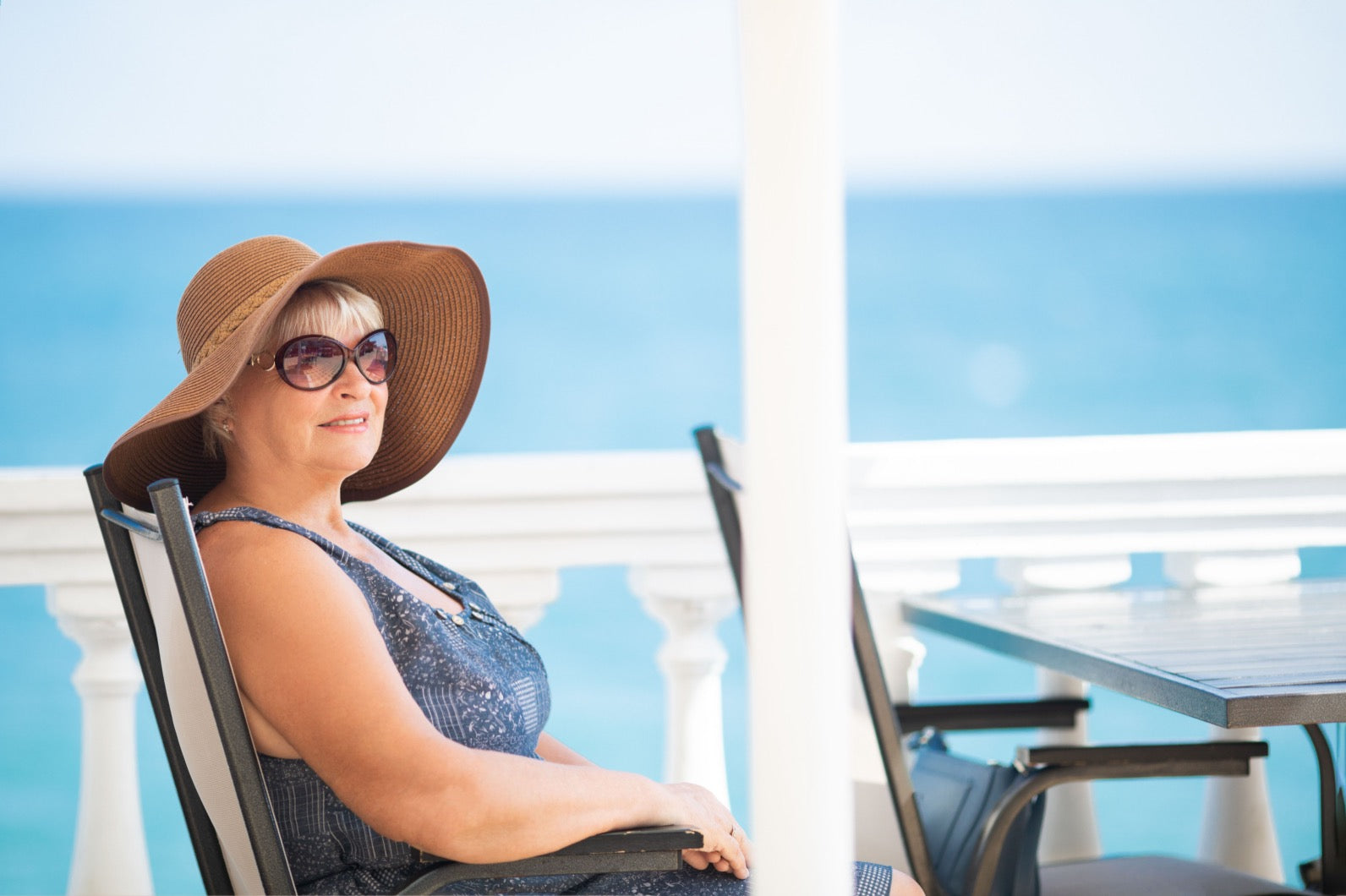 Retirement can really make a woman rethink her wardrobe. Even women who have been loving Vikki Vi for years may think they don't need us anymore once they retire - because they've associated our clothes with office wear. 
Sure, Vikki Vi is well known as comfortable and stylish workwear. But Vikki Vi clothes are great for the office because they're versatile. You can wear your beloved Vikki Vi black pants (for example) to the office, out to dinner, or to a wedding reception. But you can also wear them while you're socializing with friends, going on vacations, and even relaxing at home. Those pants are as comfortable as pajamas, after all.
But Jen, I don't have to dress up anymore.
But no one said that you can't dress up either. I'm not talking about lounging around the pool in a ball gown, though now that I think about it that sounds like a lot of fun. What I mean is that you can wear Vikki Vi pants, dresses, and skirts to pretty much anywhere you'd wear jeans or tracksuits. 
If it doesn't matter what you wear, then you can dress up as well as down. I may be a freelancer who doesn't get out much, but I tend to wear dresses when I'm working. Mostly Vikki Vi since they're so comfortable.
Your retirement involves more than just cleaning out the basement every day, and you'll want a wardrobe that can keep up with you. Leaving the working world can be an opportunity to increase your fabulousness - print dusters, anyone?
I'm retired. I won't be around for another 20 years, so why pay for high quality clothing that will last that long?
I'm not sure how to tell you this, but you're likely to live longer than you've expected. In comparison to past generations we drink and smoke less, and use sunscreen and seatbelts more. You may very well live into your 90s. And do you really want to shop for new black pants every year when you're 95? You'll have far more interesting things to do.
But I'm on a fixed income.
Which makes investment clothing ideal for you. Long-lasting clothing gives you a low Cost Per Wear, which ultimately makes your retirement savings last longer. 
Let's strategize for a minute.
What are the sorts of things you'll be doing on a regular basis? Maybe traveling, so clothes that don't wrinkle and can be mixed and matched are a good idea. Going to concerts and museums? You'll need some comfortable yet stylish pieces. Hanging out with the grandkids? You're going to want to wear something machine washable. Medical appointments? Clothes that are easy to remove will come in handy.
Vikki Vi Classics checks all those boxes.
Really think about how your style is going to change.
Retirement can mean that you can wear brighter colors and bolder prints than ever before. You can experiment with new-to-you styles like wide leg pants and caftans. There's no dress code for retirement, so you can have more fun with your clothing than ever before.