How to Dress When Your Plus Size Hips Are Extra Plus
Posted by Jen Anderson on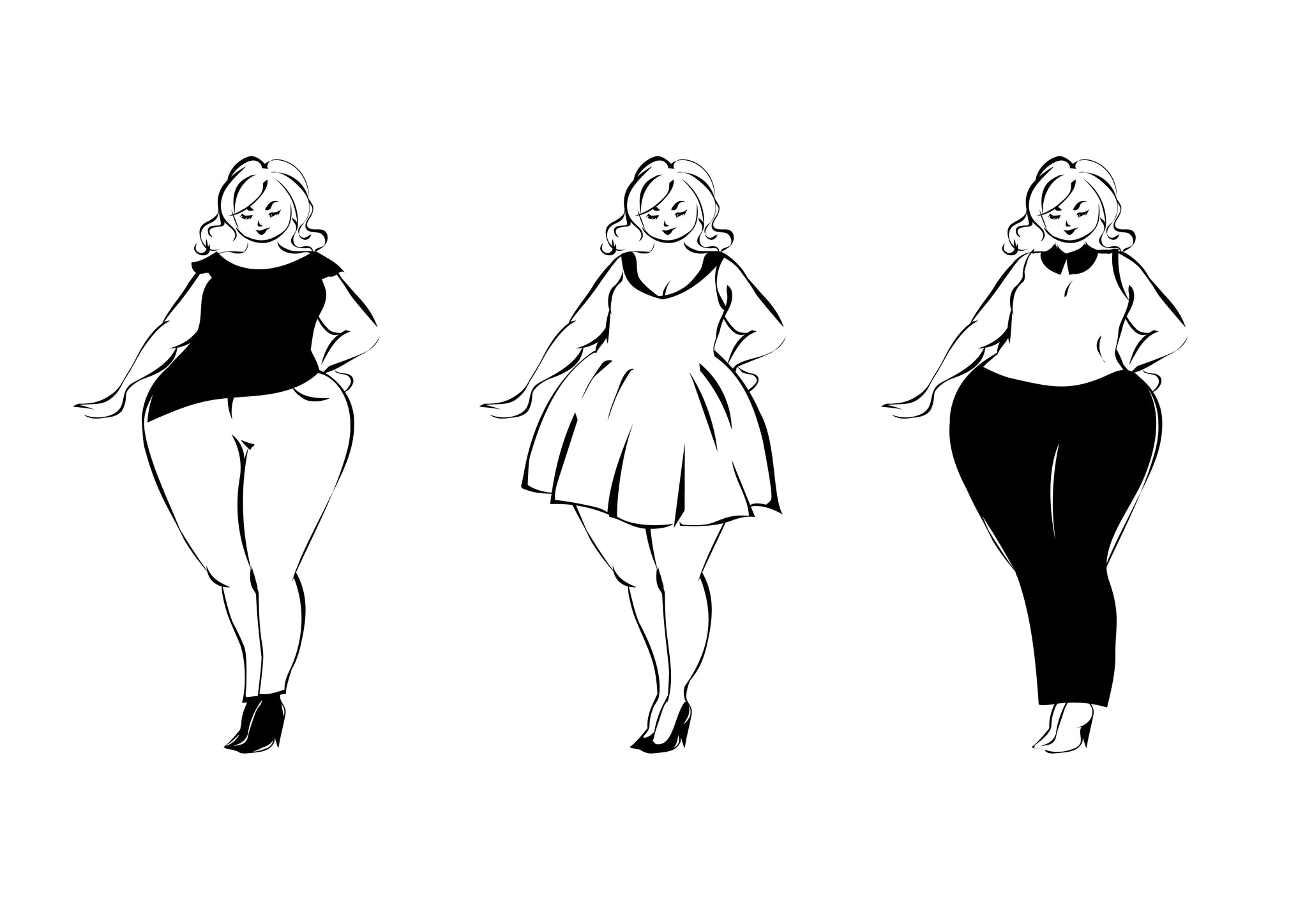 I'm not talking about your typical pear-shaped figure here (though these tips do apply to any pear. I'm talking about Super Pear shaped women, which may be a term I just made up. Pear shaped women have hips that are wider in proportion than their shoulders. Super Pear is that, but more. 
OK, so how do you know if your body is Super Pear shaped? There isn't an exact ratio, but I've devised an easy test. Remember that (bad) style advice that tells you to wear something that makes your shoulders look as wide as your hips? If that seems vaguely do-able, then you're a regular pear. If that seems like the most ridiculously stupid thing you've ever heard, you're probably a Super Pear.
I know that sounds like the name of a fabulous new superhero, but I'm not telling you to wear a cape everywhere. I'm not NOT telling you to do that. Capes are cool. If you're inspired to start wearing a cape, that makes me unreasonably happy. But I digress.
Let's Talk Strategy
Most style advice is intended to help you look more hourglass shaped. As if there's something wrong with the shape of your body. I don't think that sort of thing actually works, and it's not a worthy goal. There is absolutely nothing wrong with your body. If your clothes haven't been fitting you properly, the problem is with the clothes, not you.
Not every style of clothing is right for every body shape. Before the early 20th century, clothes were made to measure, so everything fit well. Mass production changed that. When you stick with clothes that give your curves room to move and breathe, you'll be more comfortable and you'll look better.
Don't try to hide your Super Pear shape - lean into it.
Let's Talk Specifics
Wide leg pants like palazzo pants look amazing on Super Pears. Wear them with a close fitting top (or close-ish top) and your outfit will be mimicking your body's shape. You clothes won't be too big or too small in spots. 
A-line tunics are also your friend. Wear them with leggings or straight leg pants like Vikki Vi Pull on Pants. This style also follows your shape, all the way down to the relative narrowness of your calves. The whole tunic with leggings thing is a little fraught. For the longest time, that was really the only look available to plus size women. Our options are much more varied now, so it can feel disappointing to wear this style. But if you go with well-made leggings and stylish tunics, you'll really enjoy dressing this way.
A-line is also the way to go with dresses because they'll fit your top perfectly while giving your hips and middle all the room they need. You'll also enjoy the way they swish around your legs.
Oversized or boxy clothing is a bad look for anyone. But there are some wonderful exceptions. The difference is how the designed feels about their customers. Contempt breeds shapeless clothing. Respect brings us clothes that are voluminous, but not shapeless.
Vikki Vi caftans
are a great example of this, as are the
sheer tops
we carry. These are statement clothes, and the statement is, "I look amazing".
Celebrate your shape
If you're not ready for body positivity, try body neutrality. Dress your body in clothes that work with your shape instead of fighting it. It's a lot easier to like your figure when you're not tugging at your clothes all day.
Check out our other posts about dressing your pear shaped body.
1 Comment