Plus Size Autumn/Winter Must Haves
Posted by Jen Anderson on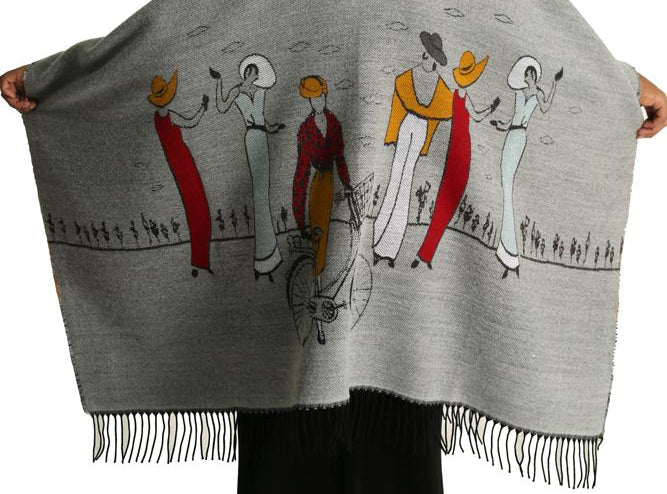 We're always hearing about the latest trends, the one color or style that you absolutely have to add to your wardrobe this season. Of course the problem with trends is that they look outdated after only a few months. I'm not saying you should ignore trends entirely, but maybe stick with accessories. The next time paisley comes into style, get a paisley scarf that you can wear all the time instead of a paisley blouse that you can wear once a week. 
When you feel that seasonal urge to update your wardrobe, you can add a few pieces that you'll be able to wear for several years. Getting a few Vikki Vi Classics in new colors and prints can be a great way to freshen up your look. But you already knew that. What about the other pieces that can make Autumn and Winter more stylish?
Outerwear
Coats take a lot of abuse, so you may actually need to replace them every year or so. A thorough cleaning and a new lining might keep a coat going a season or two longer, but some coats and jackets need to be retired to light duty. And that's fine.

When it comes to outerwear, you can indulge yourself. You're going to be wearing it every day for months, so you're going to want something you love. And you may want to expand your outerwear arsenal beyond a single coat. Depending on your local climate, you may need a wrap or poncho, a medium weight coat, a heavy coat, and a waterproof windbreaker or raincoat.

Buying plus size outerwear can be a major pain, so read my Plus Size Guide to Outerwear and check out our offerings - we've got some fabulous coats to keep you smiling while you keep warm.
Statement Jacket

I'm talking about a jacket that's light enough to wear indoors. Throw on an eye catching statement jacket, and you're ready for a party or just to be the most stylish woman in the room. 

A bold jacket is memorable. But don't be afraid to wear it often. People only get catty about someone wearing the same thing over and over when it's boring. (And who cares what those people think, anyway?) If you're self conscious, then get more than one statement jacket so you can mix things up. Most statement jackets will stay in style for years, so there's no need to be stingy with yourself.
On a cold February day when you can't take the gray skies anymore, a statement jacket will lift your mood, carrying you into the Spring.

3/4 Sleeve A-Line Dress

An A-Line dress looks good on every body shape, so you may already own a few. No matter what color yours is, wear it like a little black dress. Wear it solo with bold jewelry, or under a statement jacket or sheer topper. Add a scarf or belt. Slip on some knee-high boots, pumps, or bright ballet flats.

This dress is going to give you the coverage you need in Autumn and Winter, and it offers so many styling possibilities that you won't get bored.
Winter Is Coming
Dressing for warmth doesn't mean giving up on style. Cold, short days demand bright, cheerful, fashionable clothing.
2 Comments