The Plus Size Guide to Outerwear
Posted by Jen Anderson on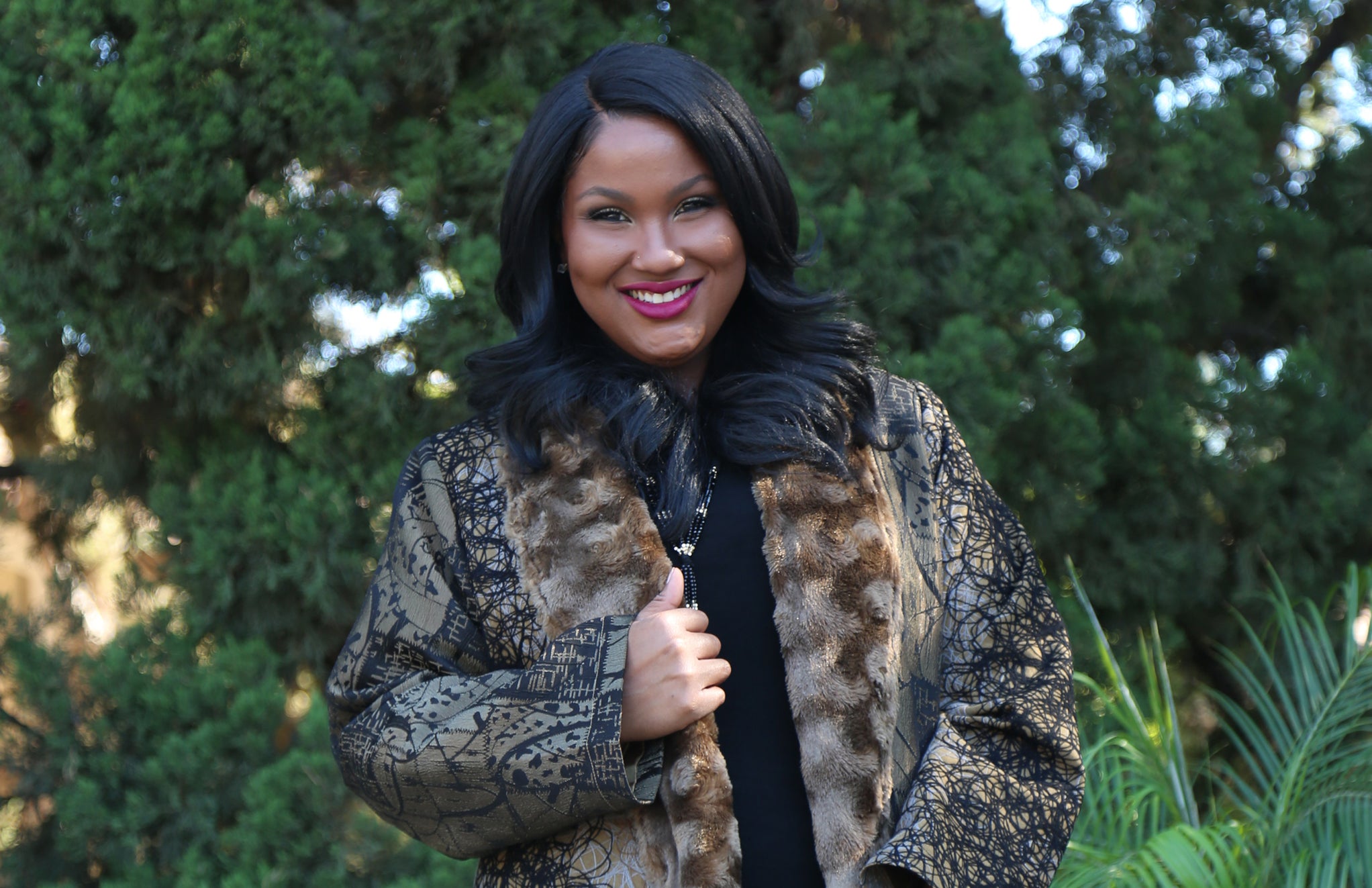 Let's face it - plus size coat shopping is a drag. For most of my clothes, I stick with colors that flatter my complexion and styles that work well with my figure (plenty of room for my pear hips). But when it comes to outerwear, I tend to settle for anything that fits and is the right amount of warm. 
In the gray days of Winter, a ho-hum coat is only going to add to your seasonal ennui. But a coat you love can make even January days seem a little brighter. So how do we get the right coat?
Strategy

It takes time and money to end up with outerwear that you love. It is so worth it. You'll be tempted to run into a department store and buy whatever, but don't do it! I know you're busy now, but mid-January You will be grateful that you put in the extra effort.

I like to have more than one winter coat. It helps my mood to be able to switch between them. Just when I'm getting sick of my Ooh, It's Cold Out coat, it's time to start wearing my Hoo Boy, It's Freezing Coat. Then I get to switch back just when I can't stand the sight of my heavy coat anymore.
As for the cost, if you buy something that will last several years, the cost per wear will make a big price tag worth it. And there are plenty of plus size outerwear options that won't give you sticker shock.

Where To Buy Plus Size Outerwear

Almost any place that isn't a department store. The department store is not your friend. Even stores with vast plus size sections will have almost no plus size coats to choose from. (Don't even get me started on the complete lack of plus size lingerie, belts, and hosiery at a certain store's flagship location.)

The retailers where you buy the rest of your clothes may have some great outerwear options. (Like us!) Even those dratted department stores may have a decent selection of plus size coats online. 
If you really can't find anything that takes your breath away, look for something vintage on eBay. Check the measurements carefully and have a tailor replace the lining if necessary. Some vintage coats have bracelet-length sleeves, so you may need to buy long winter gloves to go with them.

Your Coat Has to Suit Your Lifestyle

If you use public transportation in a place where the winter wind cuts right through you, then you'll need a knee length coat. But if you commute by car, then a jacket or car coat is the right length for you. (Tempted to stick with a light jacket since you'll be heating the car? Take a heavy coat with you anyway - if you break down it'll save you from hypothermia.)

If you're not a sporty gal, don't settle for outerwear that's more suited for the ski slope than the sidewalk.
Let's Talk Body Shape

Approach coats just like you do dresses. Apple shaped and rectangle shaped women can rock a straight coat like nobody's business. On other body types a straight coat will be too tight in some places and too loose in others. Any plus size woman looks good in an a-line coat. Inverted triangle shaped women and hourglass shaped women may want to look for belted coats.

Outerwear Can Be Functional And Fabulous

It's time to stop treating outerwear as an afterthought. You know that winter is coming, so take the time to get a coat (or two) that you'll look forward to putting on, even in the dark days of February.