Plus Size Autumn Must Haves
Posted by Jen Anderson on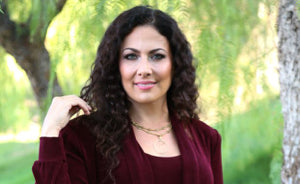 As much as I love a closet full of classics that I can wear whenever, I do love to add a few new pieces each season to keep things interesting. Ideally, those pieces are classic enough that I can keep them in heavy rotation. At a minimum, they shouldn't be so trendy that I can't get a few years out of them.
Seasonal clothes can revitalize your wardrobe and boost your enthusiasm for the changing weather. Sure, some colors don't really make sense year round. Wine may be too dark for Summer, but it's perfect for the Fall. Just like you dress more warmly in cool weather, consider switching up your colors each season. It's a great way to get in the spirit.
Besides - a few new pieces can energize your entire wardrobe and get you excited about getting dressed in the morning.

Autumn Colors

In the Fall, it's all about the darker shades. Not that you should wear only dark shades, but this isn't the time of year for head to toe pastels. We've been getting ready for the season for a while now. Pick up some pieces in Coffee Brown, Honey Gold, and Marine Blue while they're still in stock.

You'll have a better selection with newer shades like Eggplant and Fir Green. And you can really go to town shopping our latest collections - Emerald, Charcoal, and Wine.

Most of these colors are also Winter-appropriate, so you won't have to pack them away in 2-3 months. Emerald and Fir Green are perfect for holiday parties. Personally, I'm a contrarian. I won't wear green on St. Patrick's Day or red on Valentine's Day and I avoid both of those colors for the entire month of December. If you're the same way, Wine and Eggplant are also great for holiday parties.
Decorate Yourself

This is the time to treat yourself to a truly eye catching jacket. It's getting chilly, so you might as well love every single layer you wear. Called Novelty Jackets or Statement Pieces, these aren't exactly work clothes. Except in the more creative industries, of course.

These jackets range from sedate embossed print jackets to exuberant print chiffon robes. Selecting a Novelty Jacket is more about matching your personality than the situation. Don't think about what would be appropriate for Thanksgiving Dinner or New Year's Eve. Pick the jacket that you want to slip on just for fun. Not only will you get more wear out of it, but it'll be appropriate for everywhere you go because it's just so totally you.

For some of you, this may seem too daring. You've spent your whole life hearing about how you should dress to look as small as possible - to practically blend into the shadows. That just doesn't work. I'm a big gal. There is nothing I can wear that will change the fact that I take up more space than some people. I am so done apologizing for that. I don't always wear attention grabbing clothes, but I do like to wear outfits that somehow make me seem even bigger than I am because people simply cannot look away from my fabulousness.
Just give it a try. 
It Only Takes a Few Pieces
You don't need to have an Autumn-only wardrobe, and you sure don't need to replace everything in your closet every 3 months. But a few new pieces of clothing can make all your clothes feel like new.