5 Things Every Stylish Plus Size Woman Has in Her Closet
Posted by Jen Anderson on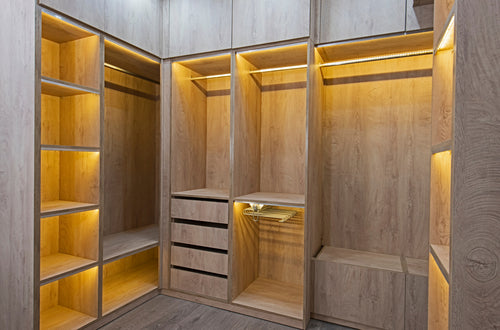 Whenever I see one of those lists of must-have pieces, I burst out laughing. A crisp white tailored button-down shirt? Seriously? Does it come with a force field to protect it from spills? And how exactly does this fit into my life? Bless their hearts.
So I'm not going to dictate specifics here. You're the boss of your wardrobe. But we do need pieces that serve specific functions. If you ever feel like you have nothing to wear, you're probably missing a few of those. 
Little Black Dress
An LBD doesn't have to be little, or black, or a dress. What makes the LBD a must have is its versatility. On its own, it's a bit plain. It's classic and timeless, which means little to no embellishments. It isn't an outfit by itself as much as it's the foundation of lots of outfits.
You know the drill - wear it with subtle accessories to look elegant, slip on a blazer for the office, and throw on a stunning jacket for special occasions. So your personal LBD needs to be able to do all of those things. It needs to be something you can reach for when you don't have the time or energy to start from scratch. 
Prints don't work here, so it's gotta be a solid color. It can be hot pink or electric blue if that's your thing. If you're not a dress/skirt person, a fabulous pair of pants can be your LBD. When in doubt, I wear black palazzo pants with one of several shirts I own that go with them. 
Separates in Fabulous Neutrals
These are the clothes you can wear with that great print top or bold, chunky necklace. Black is the obvious choice, but most shades of gray and brown can fill this role. And let's not forget navy blue. 
An LBD answers the question, "what am I going to wear," but neutral separates are the answer to, "what can I wear with this other thing."
Your Favorite
This is something you love and look great in. It's not necessarily dressy, but it can be. This is what you wear when your mood needs a lift, or you're a bit nervous about the situation. Think of it as a job interview outfit, but the job you're interviewing for is life. Remember the Don McLean song, "Everybody loves me baby, what's the matter with you?" That's the mood we're going for here.
The Hero
A hero piece swoops in like a superhero to save the day. It's a jacket you can throw on to transform any outfit. It's dressy but it also goes with jeans. It can be an exuberant print, or a long, sweeping duster, or even a blazer if that's your look. 
When you start panicking because you completely forgot about your dinner plans or video chat or whatever, the hero piece swoops in to save the day.
Loungewear
This includes sleepwear, but mostly I'm talking about clothes you wear to relax around the house. These are comfortable, but you're not embarrassed to answer the doorbell when you're wearing them. Caftans are in this category, but you could also go with leggings and long tunics, or any of the pieces in our Loungewear category. 
These Are Just The Basics
With these 5 pieces in your closet, you should be able to avoid wardrobe-related panic. But they're not enough to create even a small capsule wardrobe. Add as many pieces as you like. Maybe you want several hero pieces, or maybe you want to up your loungewear game. You might want to wear mostly neutrals. It's up to you.