Where To Find Youthful Plus Size Clothing
Posted by Jen Anderson on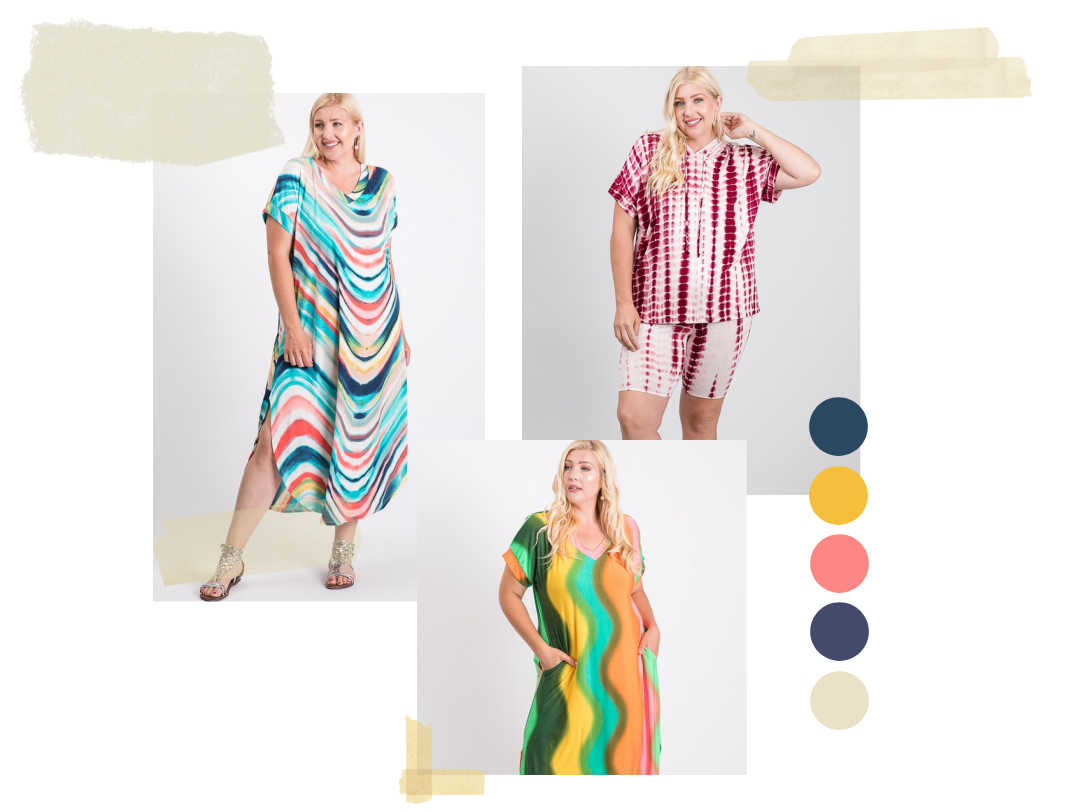 The past ten years or so have brought us more plus size clothing options than we ever imagined. But it can still be difficult to find clothes that fit your personal style as well as your body. I hear complaints about how hard it is to find youthful clothing, mature clothing, modest clothing, revealing clothing...you get the idea.
Before we go on, I have to acknowledge that many people who want youthful plus size clothes are, well, young. When you're at the beginning of your career, you may have a very small clothing budget. Well-made clothes cost more up front, but since the pieces last so long, the Cost Per Wear ends up being very low. You should buy the best-made clothes you can afford, not the most expensive. 
It's a marathon, not a sprint.

Even if you have an unlimited budget, shopping for plus size clothing in a rush usually results in an outfit that you don't love. And wearing something you don't love is distracting and disheartening. I don't recommend waiting to shop until you really, really need some new clothes. Take away the urgency, and you won't end up settling for so-so clothing. Treat online clothes shopping like a trip to a big department store - pace yourself, take breaks, and hydrate.

Sign up for emails from brands that catch your eye. A quick peek at your email will let you see what's new so you can snap up something that's absolutely perfect for you - before your size sells out. It's also a great way to find out about sales - a great opportunity to try out a new-to-you brand.

Leave no shop unexplored.

I can't actually list specific brands that offer youthful plus size clothing because "youthful" means different things to different people. Is it colorful? Revealing? Modest? Trendy? Classic? Close-fitting? Relaxed fitting? Yes to all of that. Youthful is a very broad category. What you're really looking for is clothes that fit your unique, personal style. Labels like youthful can help you in your search, but there is no one category that's 100% you. 
You can scroll through our Curvy Girls collection and see youthful, exuberant clothes. Some of them aren't quite what you had in mind, and others are exactly what you've been searching for. Only you know which pieces are which.

You can tell a lot about an online retailer from their home page, but you should go a bit deeper. Every clothing brand has pieces that aren't really your thing and pieces that you can't live without. There are hidden gems everywhere.

Pro tip: if you're looking for plus size leggings that don't become see-through when you bend over, check out Vikki Vi Slim Leg Pants. All Vikki Vi Classics are versatile classic styles. Wear Slim Leg Pants with a tunic and you look casual. Wear them with a shell and jacket, and you look ready for business. When we're looking for youthful clothes, we tend to overlook timeless, versatile pieces and that can be a mistake.  

You supply the youthfulness.

When it comes down to it, you're the one who makes your clothes stylish. Your choice of accessories can make an outfit youthful or mature, exuberant or serious. Buy clothes that grab your attention because those are the pieces that are just right for your personal sense of style.