Vikki Vi - Made in America
Posted by Jen Anderson on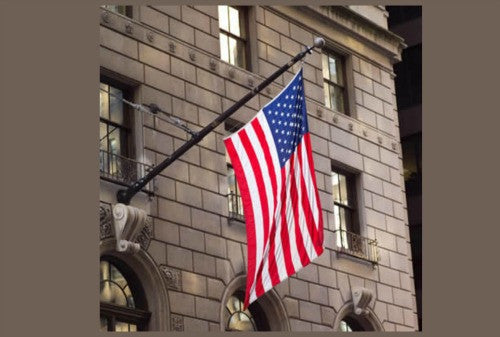 You probably know that Vikki Vi clothing is made in America, but have you ever stopped to consider everything that means? It's not just some feel good phrase we throw around to sell skirts. It reflects our company's values. It means respecting the people who make and wear our clothes. It means helping the American economy while minimizing our environmental impact. It means you can rely on us.
When we say Made in America, you think of people sitting at sewing machines turning fabric into the clothes you love to wear. But it starts long before that.

It begins with trees. Seriously. You're wearing trees. The acetate in our Vikki Vi classics is made from wood pulp (among other things). This little bit of alchemy is done in the USA. 
Then the acetate is knit into rolls of fabric in a textile factory in Randleman, North Carolina. That same factory dyes the material. (Insider secret - our black Vikki Vi Classics are knit from black yarn, but we overdye the finished fabric anyway. That keeps it from fading over time. Other colors may have slight variations in shade since no batch of dye is exactly the same. But not black - double dyeing the fabric means that a brand new Vikki Vi Black Classic jacket will match Black Classic pants from 5, 10 or 20 years ago.)
Then the rolls of fabric are shipped up to our garment factory in NYC. There it's cut into pieces and sewn into garments that are then inspected for quality. Little threads get snipped, buttons are checked and flaws are caught before the clothes go out into the world.

That's a lot of jobs. But Made in America means more than jobs,
Made In America means less environmental impact - even if you're one of our international customers. Fabric and clothes made in Asia and Africa have to be shipped by boat thousands of miles to get to the US where they're then sent to stores or to your home. The shorter trip means less fuel is used to get your clothes to you. 
Speaking of environmental impact - Vikki Vi clothes are the opposite of fast fashion. Customers tell us they've been wearing some pieces for 20 years. That's a great cost savings to you, but it's also easy on the environment. It's so much easier on the planet to make one pair of pants that last for 20 years than 20 pairs that only last for one year each.

Our clothes last so long because of the high quality work done in our factories. It's not easy, and it's not cheap - but we think you're worth it. You deserve clothes that will last as long as possible.
Made In America isn't some hollow slogan. It means we care about being a responsible corporate citizen. Which sounds stodgy and boring, but with our designs we look stylish as all get out.