ProductContent
Vikki Vi Jersey Ivory Zebra Long Sleeve Kimono Duster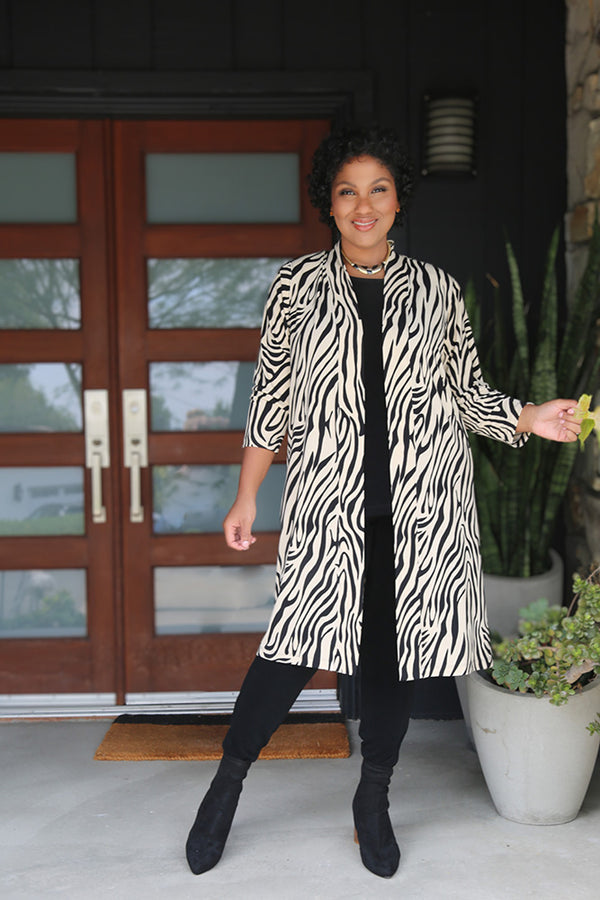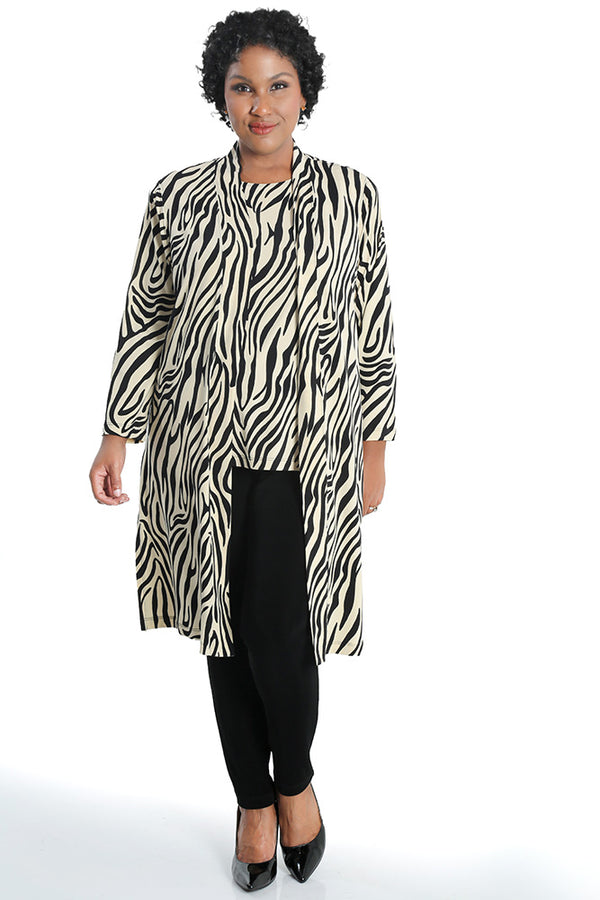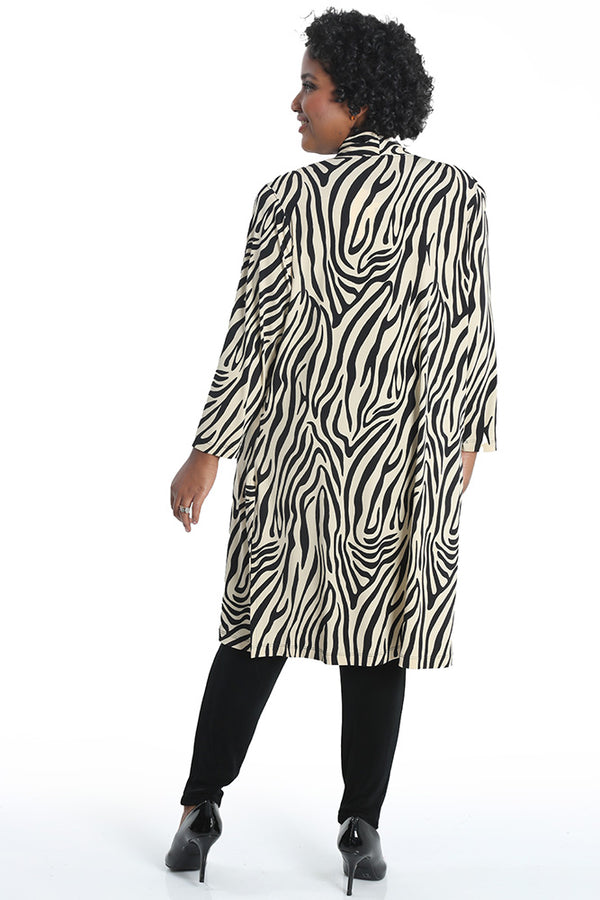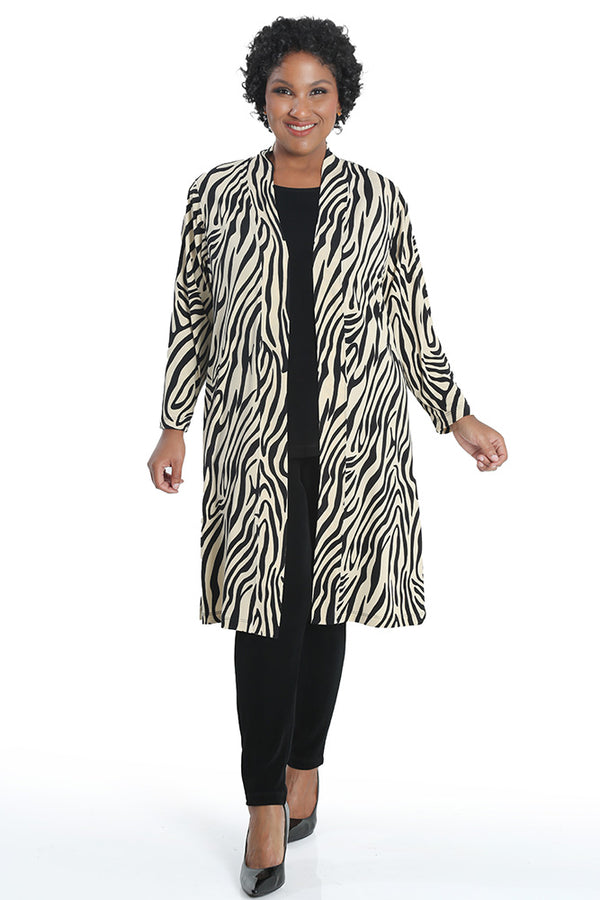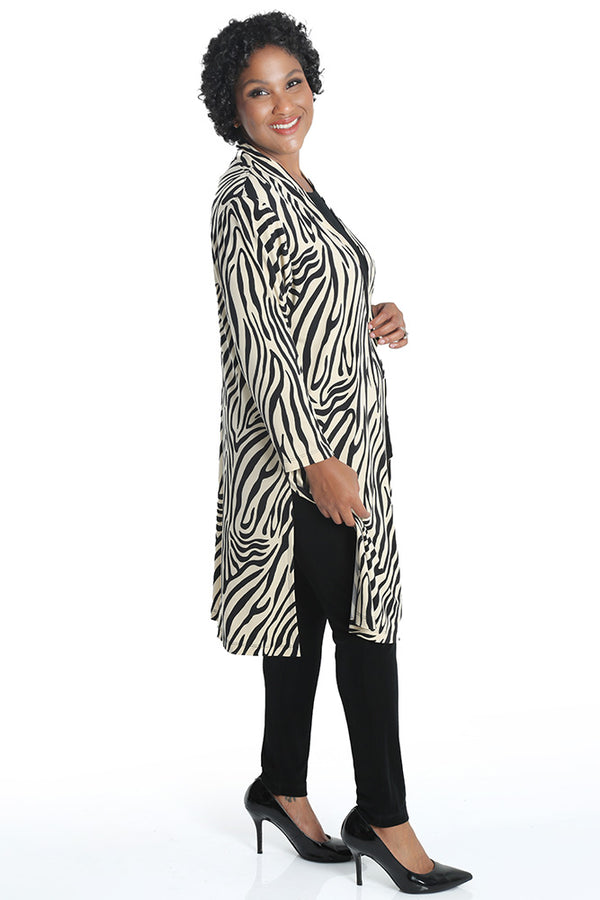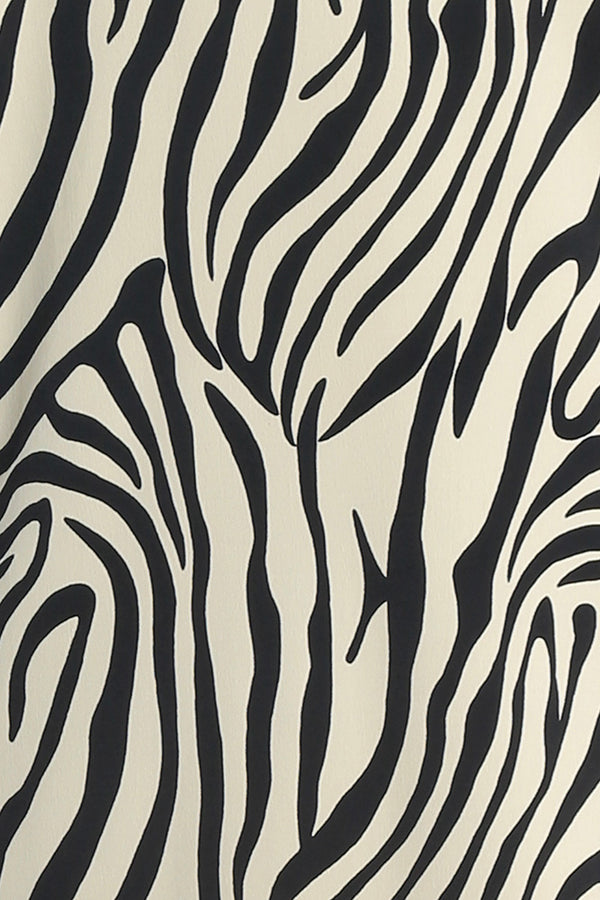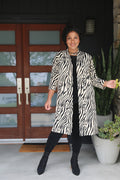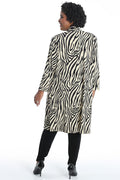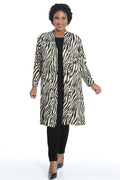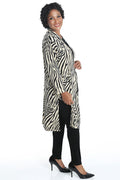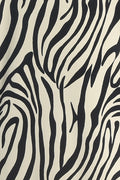 Vikki Vi Jersey Ivory Zebra Long Sleeve Kimono Duster
Product Description
Description
A woman in a duster doesn't care about looking smaller – she wants to be seen.

She's done trying to fade into the background. She doesn't need to create drama because her clothes do it for her. The length works well with a plus size frame, creating a lot of visual impact without getting too flashy.

This duster proves that versatile wardrobe classics are anything but basic.

Throw it on over anything for instant style.
"Rob a bank if, you must! Get this duster and then let's picket the Plus by Design Store for more dusters in all of the SOLID colors !!! I'll make the posters;just show-up !!!" – satisfied customer Mary Jan
Open Front Kimono Duster Jacket 
Long Sleeve
Duster Length 39"
Matte jersey knit - 95% Poly 5% Spandex
Machine Wash, Hang Dry
Made in the USA
 The jersey knit fabric sweeps around your body, never clinging.

Our signature material feels silky soft, yet it's machine washable.

That means you can wear this jacket any time you want to look effortlessly fabulous.