Plus Size First Date Outfits
Posted by Jen Anderson on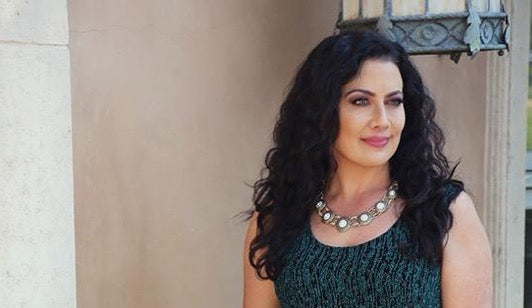 The dating world is not kind to plus size women, women of a certain age, and plus size women of a certain age. And of course, a fabulous plus size first date outfit can be your armor as you go into battle.
Thanks to technology, we can go on a first date every night of the week if we want to. Which sounds exhausting, but also liberating. Browsing through men's profiles like you're shopping for shoes can really drive home an important truth about dating - dating isn't about being good enough to be chosen by someone. Dating is about compatibility. 
Going into a first date knowing that you're just there to see if you want to see each other again can give you a confidence that's more attractive than any outfit I can recommend.

That being said, you still want wear something that will knock your date's socks off.

The Dressyish Evening Date Outfit

This is for when you're meeting your date for drinks or dinner. You want to look stylish and a wee bit formal, but not glitzy. It's a date, not a party. This first outfit has strong visual impact, but it's still comfortable and relaxed.

The pants are black denim leggings, but you could go with Pull On Pants or Bootcut Pull On Pants. The top is the Deep Scoop Neck Top in Crimson topped with a matching Kimono Duster. This outfit shows you have a sense of style and draws your date's gaze up to your stunning smile.

If after dinner, you head out to a bar to hear a local band play (with or without your date), this outfit will take you there.
The Casual Daytime Date Outfit

First dates don't have to be evening affairs. Coffee, lunch, or brunch give you an easy out but can also be extended if you hit it off. This second outfit is ideal because it's relaxed, feminine, and a bit flirty.

The pants are white denim Nina Foxcroft leggings. The top is that Deep Scoop Neck Top in Crimson again, this time topped with a matching Swing Vest. This is good for a first date because it shows a bit of skin, but not a lot. It's comfortable, so you can concentrate on the conversation instead adjusting your clothes.

It's a ready for anything outfit. If you and your date decide to prolong the date by going to an art gallery or playing mini-golf, you're dressed appropriately. If you're not feeling it and head out to a museum by yourself so the day's not a total loss, you're wearing the right clothes.

Other Date Pieces

Toppers add a flash of personality to any outfit. Don't be afraid to overwhelm your date by being yourself completely. If they don't like you in a bold print (if that's your thing), they need to go away.
Speaking of prints, anything from our Print Collection can provide the touch of exuberance that any plus size first date outfit needs.
Remember to Have Fun
Yes, first dates can be a depressing, soul-sucking drag. But they can also be a fun opportunity to get to know someone, even if you don't take things further.
A first date is not a referendum on your worth as a human being. It's just an interlude on your way to finding someone who loves you the way Mr. Rogers did - just the way you are.
1 Comment