In Praise of Buying Multiples
Posted by Jen Anderson on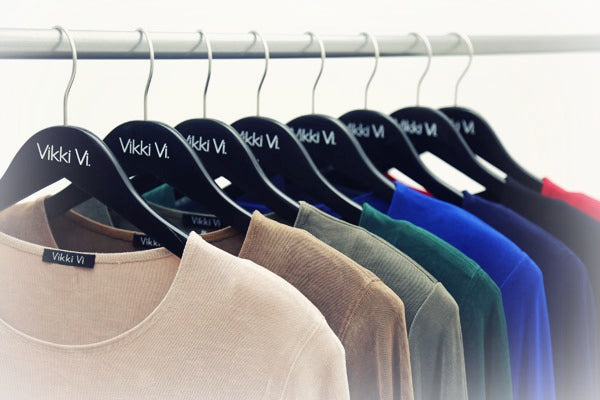 We've all done it. You find a top that you like, looks good on you, and fits well. And so you buy it in three colors. Victory! And then some clueless spouse or coworker insinuates that it's a bad thing to own three of the same shirt. They are super wrong.
For starters, those three tops aren't the same. They're completely different colors. And even if they were, who cares? Do these people have any idea how hard it is to find great plus size clothes?! It may be a lot easier these days than it was twenty years ago, but still.
OK, sure. If you owned five pantsuits with the same exact jacket (Pull On Pants, Sleeveless Shell, and let's say the Kimono Jacket) in five different colors, and that was all you wore to work, it would get a bit repetitive. You might get bored, people might notice and think it was a little weird - or you'd be thrilled to have a work uniform that works for you. You do you. 

But you can own the same piece in multiple colors and still have a varied wardrobe that lets you mix and match and not repeat an outfit for weeks. There are many Vikki Vi devotees who do just that. Vikki Vi Classics include several jacket designs, as well as skirts and dresses, so the number of combinations is only limited by how many pieces are in your closet.
(Speaking of closets, keep your Vikki Vi classics on a shelf or in a hanging shoe organizer. These babies will stretch if you keep them on a hanger. It's just the nature of the fabric.)
If you enjoy the hunt for new clothes, then by all means buy only one of each piece you like. But if you lack the time, energy, or desire to spend a lot of time shopping, buying multiples is the way to go.

With most clothes, we buy multiples because the time to buy it is when you see it. The same piece may no longer be available in a week. The way we do Vikki Vi Collections, you don't have to pounce so you can be a little more thoughtful when buying multiples. You might need to celebrate starting a new job by buying a Sleeveless Shell in every color we have available at the moment. Or you could buy one or two. Either way, we roll out new colors every month so you can always buy the same piece in a new color. Just don't wait too long if you see a color you love - the only one we always carry is Black.
What I love best about buying clothes in multiples is that it really does make mixing and matching separates so much easier. Too often I'll dip into my singles and find a top that goes with those pants except the length is all wrong. Or the proportions are fine, but the fabrics don't play well together.

But when I have the same item in multiple colors (it's always been 3/4 Sleeve Tops for me), I know what I can pair it with without having to pull everything out of my dresser. I may be a fashionista, but I do like to be efficient about it.

Like a lot of fashion rules, the whole "don't buy multiples" thing is nonsense. Menswear is all about the multiples - suits with very little variation, shirts and ties that vary only in color. Womenswear can take the same approach and still have infinitely more variety than menswear, mostly because we have more styles of jacket than they do. So there.
Indulge your love of buying multiples by checking out our current Collections.
1 Comment