How to Shop For Clothes When You Hate to Shop
Posted by Jen Anderson on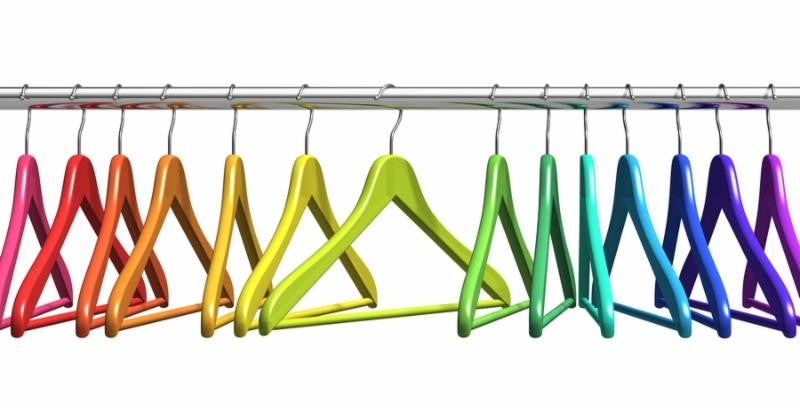 No matter how much you love shopping, searching for plus size clothes can destroy your will to live. And if you hate to shop in the first place, it can take you months to convince yourself to give it a try.
Unless you're a master seamstress and can make your entire wardrobe, you're going to have to shop. Sorry to have to break it to you. There's no magic bullet. But there are ways to make it much less painful.
Know Your Measurements
Whether you shop in stores or online, you should get friendly with a tape measure. Have a friend help you - it makes all the difference. Don't own a measuring tape? Measure yourself with a scarf, or piece of yarn, etc. and then measure that against a yard stick.
While you have the tape measure out, measure a few of your favorite clothes. Knowing what length top you prefer makes it much easier to decide which size to order - and even which pieces you want to get.
Make Friends With Size Charts
Size charts can be super confusing. The problem is that a retailer's sizing chart is often not the same as the clothing brand's chart. (Sigh.) When in doubt, find the designer's sizing chart and check online reviews. 
Remember - sizing charts with a single number refer to the size of the clothing and not the size of the wearer. So ordering a size that exactly matches your hip measurement is going to be too snug. A few extra inches of ease will get you a fit that skims your body without smothering you in fabric. If the sizing chart has a range of measurements for each size, then they'll referring to your actual measurements.
Don't Skimp on the Classics
Trendy clothes are so tempting, but the styles get outdated quickly. And then you have to buy more. Which you hate to do.
But you don't have to skip the latest trends. Mix those trendy fast fashion pieces with timeless classics that are made to last. Then you'll still have something to wear when the trend dies.
You'll still have the option of buying a few new trendy pieces each season, but you won't have to if you're not feeling it because you'll have a closet of versatile classics. Those pieces cost more than the ones meant to only last a year. But they're worth it because you can go years without having to replace them.
Learn What Works For You
For example, if you know you look best in a-line skirts and dresses, you know to keep an eye out for them. 
Start with the Vikki Vi Black Classics collection. Black is as versatile as it gets, so it's the perfect color to experiment with. If you haven't fallen in love with our Pull-On Pants yet, of course you'll want to start with black. Ready to try a Sleeveless Shell that will last more than a season? Black makes for a good gateway shell.
Once you know which Vikki Vi Classics are your new best friends, you can keep an eye out for future collections so you can get them in lots of colors. It so much easier than having to start from scratch every time you need to add to your wardrobe.
Less Shopping, More Buying
With clothes that last for ages, you won't need to rush out and buy a new outfit every time you're invited to a special event. It's that last minute time pressure that makes clothes shopping extra unpleasant. One last tip: sign up to receive emails from your favorite retailers, so you can casually keep up with the latest. That way you can buy great clothes when you see them, instead of when you really, really need something for an event in two weeks. 
2 Comments