Tops For Plus Size Pear Shaped Women
Posted by Jen Anderson on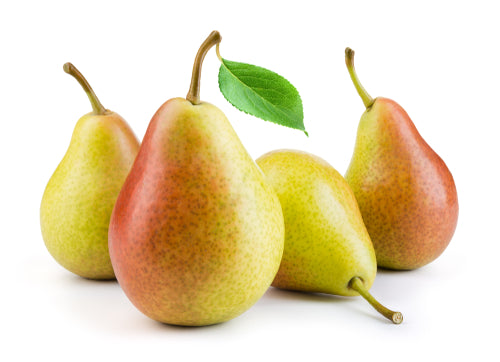 Separates are supposed to be easy for pear shaped women. We pears wear a different size on the top and bottom, so separates just make sense. And yet I've spent way too much time staring into mirrors and wondering why yet another top was too tight across my hips. Just like with dresses, not all tops are going to work well with every body shape. So it's a matter of finding the right styles for you.
First we need to talk philosophically.
What's the goal here? What makes an outfit work well on your body shape? Too many stylists still think that a good outfit is one that makes you look smaller, or camouflages certain body parts. That never really works, and it's an unpleasant, shame-based approach. Any time I've dressed with that goal in mind, I've spent the entire day worrying that the magic wasn't working. It's exhausting.
What we really want is clothes that work with our body shapes. For pear shaped women, this means clothes that give us enough room for our hips to move, and aren't too big up top. Dressing this way is extremely comfortable, and it makes you look better than when you try to look small. You look confident because you can stop thinking about your clothes once you put them on. 
And if you still care about looking slimmer, clothes that fit your body properly actually do make you look trimmer than clothes that are too tight over your hips or too loose at your shoulders.
Now let's talk guidelines.
I don't do rules because you're the one who gets to decide what you're going to wear. But we need to identify specific styles that work with our pear shapes so that we don't have to stop and think every time we shop.
When you're pear shaped, you're different sizes on the top and bottom. Tops that don't accommodate that reality aren't going to fit you well. If your necklines are always too big, you're buying the wrong style tops and getting them in a size that fits your hips and nowhere else. The right styles are the ones that give your hips room to breathe without smothering your shoulders in excess fabric.
Tops that stop above your hips work well with your shape. You can even tuck in your top. Yes, I know that might fly in the face of everything you thought you knew about clothing. But it's true. A top tucked into wide leg pants looks and feels fabulous on pear shaped women. It's a look that acknowledges your shape rather than trying to hide it. If you feel too exposed or want a more complete look, you can add an a-line jacket like the Swing Cardigan.
That doesn't mean that pear shaped women don't get to wear tunics. We just need to pick the tunics that are right for our shapes - tunics that are wider around the hips just like our bodies are. Vikki Vi Bias Cut Tunics are a good example of what I mean - they're more fitted at the shoulder and roomier around our middles. If you're an Apple Pear, this style is perfect for your shape (unless your tummy is especially high - in that case go with an empire waist top or one with an a-line shape without bias seaming). 
As always, you do you.
If you don't want to wear tucked in tops, don't. Usually with an a-line tunic like the Bias Cut Tunic, you'd wear pants with a narrower profile like Slim Leg Pants or Pull On Pants. But if you want to wear an a-line tunic with wide leg pants, then go for it. I just want to encourage you to wear clothes that work with your body shape because you'll be much more satisfied with your wardrobe.
Check out our other posts about dressing your pear shaped body.
4 Comments