How To Build A Plus Size Capsule Wardrobe
Posted by Jen Anderson on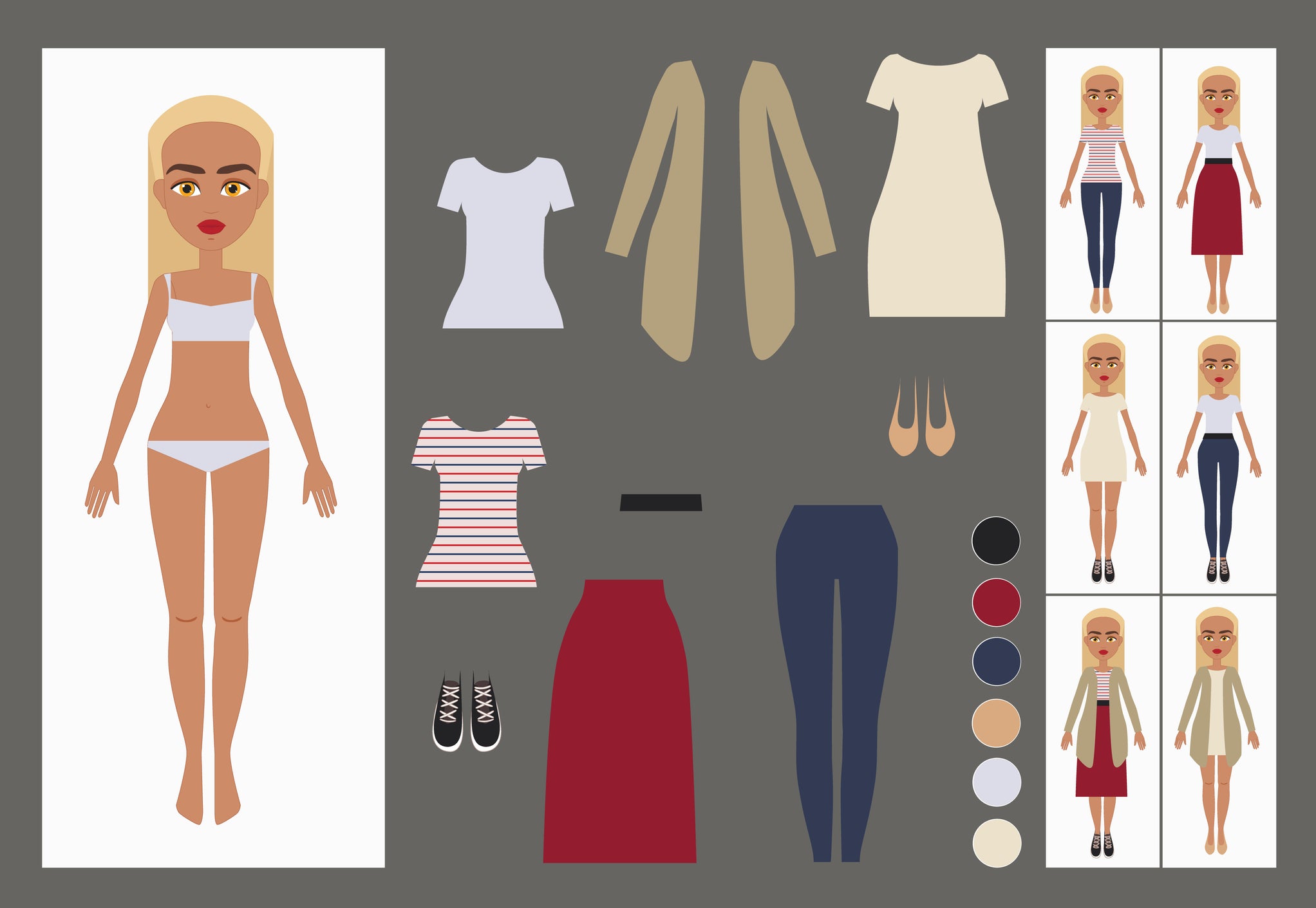 The difference between not having enough clothes and having a capsule wardrobe is the thought that goes into creating this mini collection. Each piece should be versatile, and you need to stick with colors that all look good together.
Three Types of Events
We only dress for three types of occasions. What those events are depends on the individual person. I like city vacations, so my 3 vacation events are travel, sightseeing, and evening. You may like beach vacations, which means beach, travel, and evening. For your trip to the Caribbean, your evening wear will be beachy, while my Paris evening wear is more formal/less relaxed. 
If you travel for work, your three events might be work, evening, and gym. You're probably going to travel in clothes that you can also wear to the office. You may be going straight to work from the airport and you may be traveling with several colleagues and managers. You'll want to dress in more relaxed clothing to go out to dinner. I always tried to hit the hotel gym when I traveled for business. But there's always the possibility that your boss will have the same idea, so you need to bring something nicer to wear than the worn out t-shirt you wear to do yoga in your room.
Your Travel Capsule Wardrobe
You probably won't be doing laundry on your vacation, but if you hang things up to air out you can make some pieces serve double duty - which is what the capsule wardrobe is all about. One day your evening outfit may just be your daytime clothes with a different jacket and shoes. For a work trip, you might want to swap your Pull On Pants for Slim Leg Pants for a slightly more relaxed evening look. For vacation, you could go the other way - wear leggings in the day and pants at night.

Plan out each outfit in advance. I like to have a little wiggle room, so instead of planning out a Monday outfit, a Tuesday outfit, etc. I plan 5 daytime outfits, 5 evening outfits, and 2 travel outfits. See if you can make all those outfits from one pair of pants, leggings, a skirt, two jackets and three shells. If you need to add another piece, try to make it do double duty.
Your At-Home Capsule Wardrobe
Now that you have the idea, let's think about your three events in your life at home. They're probably something like work, socializing, and special occasions. The bulk of your wardrobe will be work-appropriate clothing. But you also need outfits for going out with friends, date night, etc. And you have to attend your second cousin's third wedding and other such fancy events. But you're creating a capsule wardrobe so you're not going to want to buy a outfit just for that.
Let's plan on five bottoms (pants or skirts), five shells, and five jackets. Maybe include a dress in place of some of those pieces, or in addition to them. You'll be able to mix and match them so much that you may not repeat a combination for weeks. Add a print top and a pair of jeans to the mix and you can make several socializing outfits using some of the work pieces. Add a fancy topper - a Kimono Duster, a print jacket, etc. - that you can slip on to make your outfit special occasion-ready.
Maintaining Your Capsule Wardrobe
Capsule wardrobes let you spend more money on higher quality clothes since you're buying fewer items. Once you're all set up, that doesn't mean you don't get to buy new clothes ever again. Add new pieces every now and again.
1 Comment