Plus Size Pieces That Are Worth the Investment
Posted by Jen Anderson on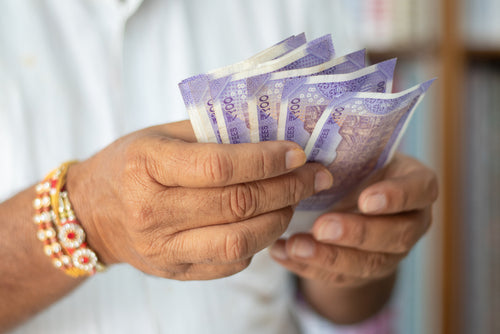 In an ideal world, we'd wear nothing but investment clothing. Every last thing from undies to outerwear would be of the highest quality. You'd buy new clothes because you wanted to add to your wardrobe options, and not because certain pieces are worn out. And you'd never have to settle for clothes that were just OK. Very few of us have the budget for that, so we have to be thoughtful about which pieces we invest in.
What's Investment Clothing?
Investment clothing isn't the same thing as expensive clothing. Every plus size woman has learned that the hard way. We've all shelled out the big bucks for a dress that fell apart in the washing machine. An investment piece is something that you'll be able to wear for years because it won't wear out or go out of style quickly. Well-made clothing looks luxurious, so it elevates everything your wear it with. 
It's also an investment in peace of mind. You can turn to investment clothing again and again. No more rushing around trying to find a dress for date night or a wedding guest outfit because you already have something in the closet.
Why bother investing in clothing?
It comes down to (say it with me), Cost Per Wear. A few months ago, a friend of mine declared that she refused to spend more than $60 on a pair of pants because they will have holes in the inner thigh in a few months. And sure, of course no one wants to spend a lot of money on pants that are going to quickly develop holes. But she's working on a false assumption - that $70 pants, $100 pants, and $200 pants are going to wear out as quickly as $50 or $60 pants. They might in some cases, but...
Let's say those $60 pants wear out in 6 months (26 weeks) after being worn once a week. That comes to $2.30 per wear. Not bad. But what if she'd bought Vikki Vi Pull On Pants for $104? Our customers report that they've been wearing certain pairs of pants for 10-20 years. So wearing them once a week for 10 years means 520 wearings. That comes to 20 cents per wear. These particular $104 pants are obviously worth the investment.
What does investment clothing look like?
Like I said before - cost isn't an indicator of quality. So ignore the price tag at first. Really ignore it. Don't rely on it and don't be scared off by it. Let's look at those Vikki Vi Pull On Pants. They don't wear holes in the inner thigh because of the relaxed fit. The weight and drape of the fabric means the pants skim over your curves. That makes them comfortable and they look better than pants that cling to your body. The elastic waistband means you can keep wearing them when your weight fluctuates a bit. Acetate holds on to dye, so these pants don't fade. Our classic fabric contains a little Spandex which takes up the dye a little differently than acetate, giving the fabric a compelling depth.
Which pieces should a new investor get?
Start with the basics, things you'll wear all the time. That means neutral colors. A Little Black Dress is an excellent investment piece, and any of the dresses in our Black Classics Collection fit the bill. A fabulous pair of black pants is a must-have. You can never have enough jackets, so start with one really well-made one. Sleeveless Shells are often treated like an afterthought, but they're visible so close to your lovely face that it's worth investing in a good one. 
Protect your investment
Investment clothes aren't necessarily high maintenance but you do need to know how to care for them. With Vikki Vi Classics, that means not putting them in the dryer or storing them on hangars. In general, knits should be stored flat and most fabrics will keep their looks longer if you air dry them. 
What are you waiting for?
The old saying goes that the best time to start investing is 20 years ago, and the second best time is right now. 
1 Comment