The "Are Plus Size Leggings Pants" Debate
Posted by Jen Anderson on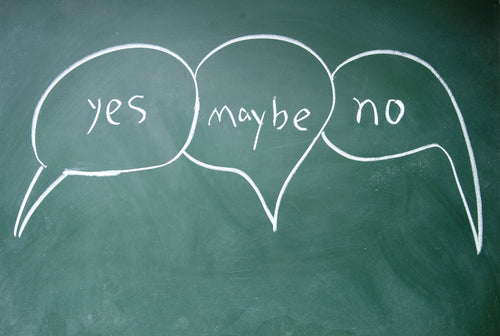 I used to be a proud leggings curmudgeon. I'd mutter about kids these days wearing glorified tights and calling them pants. Of course the real problem is that leggings that cost $10 (full price) do tend to be only slightly thicker than tights. There are plenty of well made leggings that are most definitely pants. 
What's the Difference?
The reason that tights and pantyhose aren't pants is that they tend to run, exposing the skin or underwear that you'd planned on keeping covered. Flimsy, poorly made leggings come with the same risk. And we've all heard about leggings and so-called yoga pants that become transparent when the wearer bends over. As far as I'm concerned, any clothing that doesn't conceal your underpinnings belongs under other clothing. Unless it's deliberately sheer, of course. It's accidental, unintentional sheerness that I'm against.
Speaking of coverage, part of the leggings/pants debate hinges on how some pairs cling to your middle. We plus size women (especially those of us over 40) prefer clothing that drapes around our middles. We all have style rules in our heads that we strictly enforce, and as long as those rules aren't shame-based I'm all in favor. (I really do encourage you to examine the mindset behind your personal style rules. Not that you should change any of them, but everyone's style evolves and knowing where your rules are coming from can help you decide which ones to keep.)

There are plenty of styles of pants that I prefer to wear with a top long enough to cover my hips. That doesn't make them non-pants. So even if you only wear a certain pair of leggings with long tunics, that doesn't mean those leggings aren't pants.

Vikki Vi Classic Slim Leg Pants and Jersey Classic Slim Leg Pants tend to drape over our middles rather than clinging because that's the nature of the fabric.

What to Wear with Leggings

That's entirely up to you - not every look is everyone's cup of tea. When you wear Slim Leg Pants with a Sleeveless Shell and Swing Jacket or Kimono Jacket, you have an office-ready pantsuit. When all three pieces match, the look is cohesive and elegant. As always, swap the jacket for a sheer topper or print kimono robe to look quirky, artsy, and stunning.
The classic leggings look involves a tunic. A shorter tunic creates a relaxed look. Leggings worn with longer print tunics makes for a striking outfit that can be sophisticated or casual depending on the tunic. The longer the tunic, the more stunning the look. We could debate how long a tunic can be before it becomes a dress, but you can wear leggings with either, so it's mostly a philosophical difference. 
Leggings under a skirt or dress are great in cold weather. Sometimes that extra layer is the only thing keeping you from pulling on multiple cardigans. Modest dressers can wear leggings under any skirt or dress that would otherwise be too short.
Don't Fear Leggings
Many plus size women are wary of leggings, so if you're hesitant to wear them you're not alone. But leggings aren't necessarily sloppy or poorly made. If you're on the fence, try incorporating leggings into your wardrobe. You may end up keeping them in regular rotation. 
2 Comments