Style Tips for Inverted Triangle Shaped Women
Posted by Jen Anderson on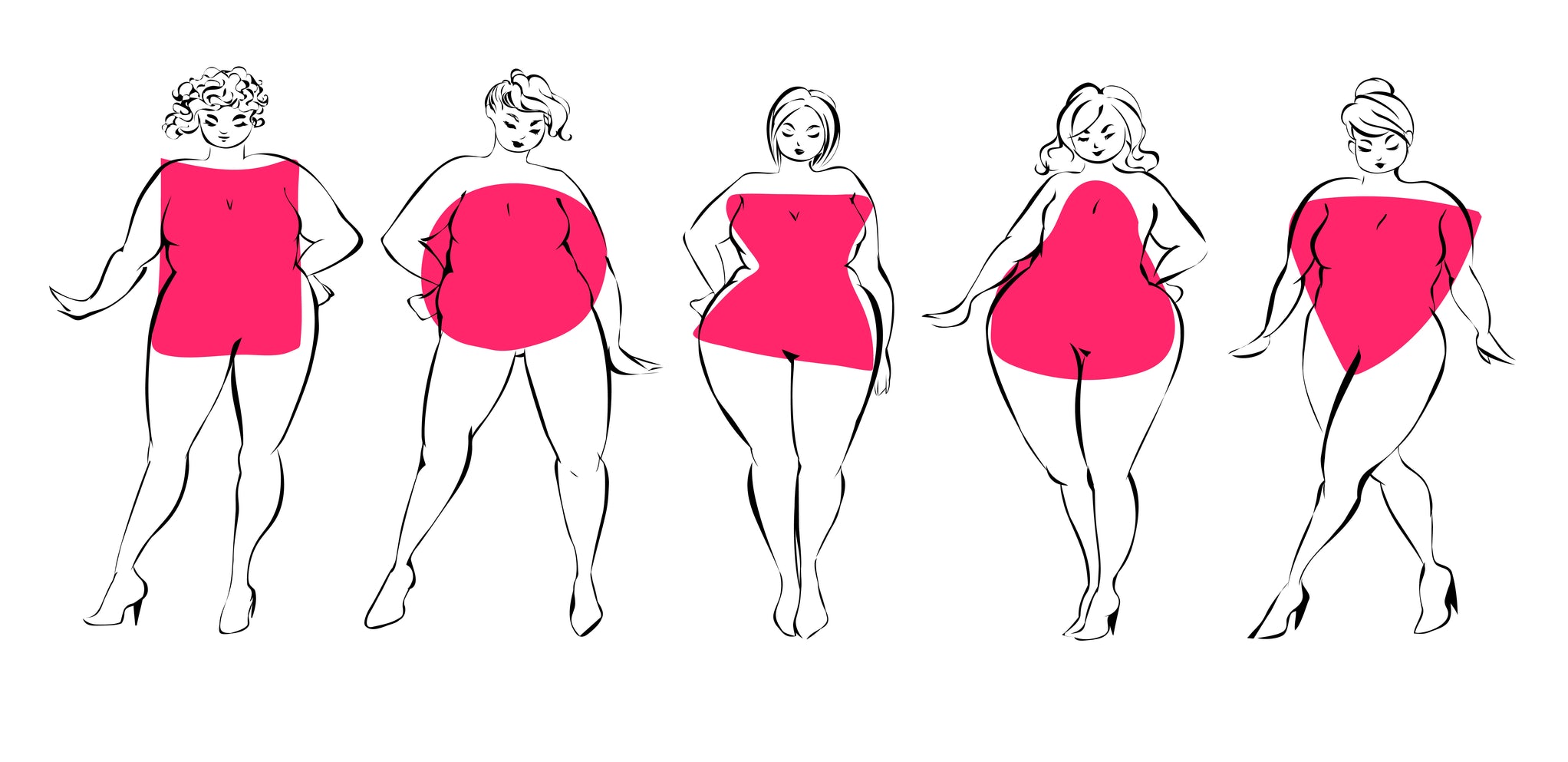 There are two types of Inverted Triangle shaped women - gals whose shoulders are wider than their hips, and ladies whose bust measurement is bigger than their hips. Whichever one you are, you've undoubtedly been told to make your hips look bigger to balance out your top. Which, sure. Get a big honking ball gown and feel like a cartoon princess. You'll look amazing.
Or you can emphasize the difference. Wide shoulders make you look like a warrior princess. Structured clothes with an armored feel can make you look like an amazon.
And if your inverted triangle shape is due to your bust? There's no point in trying to make your ba-zooms look smaller. Don't try to hide the girls. It's just going to backfire. Which leads us to....
Necklines
If you're inverted triangle-shaped, a high neckline turns your chest into one large, unbroken field of color (or print). It can be a bit matronly. If you need to wear a crew neck or turtleneck, then throw on a cardigan or jacket in a contrasting color.
V-Necks and Scoop Necks work well on all inverted triangle shaped women. It breaks up that upper chest area visually and feels more open and comfortable on you.
If you're busty, you've probably spent your whole life being told to cover up, or that your outfit looks vulgar. Feh. People who make style or value judgments about your body need to get a better hobby. Wearing a weak, worn-out bra can make your chest look smaller without squishing it, but you'll be in pain. Get yourself the strongest bras modern engineering can provide - keeping the gals locked and loaded will make your back and neck happy.
If you're worried about looking like you're falling out of your top, wear a statement necklace and maybe some bold earrings. I call it the Hey Buddy, My Eyes Are Up Here look.
Skirts and Dresses 
A-Line Skirts and fit-and-flare dresses look lovely on you as long as you don't skimp on fabric quality. A cheap, thin material will just hang limply, not adding volume to your lower half. Heavier fabric provides the structure you need to achieve this look. A peplum also adds some structure and flare. An empire waist also works well on you (and feels so comfortable).
Unlike women with other body shapes, you can wear a pleated skirt without worrying about the pleats sitting properly.
A belt can make an A-Line dress look even better on you. A wide belt can look a bit like a corset on a busty gal, so unless you're going for the pirate wench look (which I heartily endorse), stick with a skinny belt.
True wrap dresses work well on you because you can tie them to fit you just so. A camisole can keep you from showing more cleavage than you'd like. Or use a vintage brooch to pin the fabric together, raising the neckline.
Wear a sheath dress when you want to show off your figure. Vikki Vi's Sleeveless Shift Dress and Maxi Tank Dress will skim past your relatively flat tummy and narrow(ish) hips.
Pants
Palazzo pants are great for when you want to add volume to your lower half. Our Pull On Pants make for a narrower shape for when you want a less dramatic look.
If you wear leggings/Slim Leg Pants, you'll want to pair them with a Tunic or Swing Top. Or throw on a sports jersey - this silhouette emphasizes your sporty physique, so why not lean into it?
Tops and Jackets
Inverted triangle shaped women can rock a peplum like nobody's business. No need to shy away from them. The same goes for Handkerchief Hem Tunics.
A straight jacket (like the Kimono Jacket) will hang straight down from your shoulders. If it fits your shoulder or bust, the rest of your body will be swimming in fabric. Instead, you want a jacket with some shaping, like a Blazer.  
If your inverted triangle shape is due to your shoulders, stay away from shoulder pads. However, if your bust gets the credit, then shoulder pads can help a shirt or jacket fit your chest more comfortably. The shoulder pads hold the fabric just a little bit away from your body, so the material won't pull across your bust.
You've Got Options
Sorry gals. I haven't narrowed things down for you very much, have I? Shopping can seem a lot easier when you can only wear a few shapes and styles. When it feels like you have too many options, focus on the look you're going for. Maybe you want extra volume around your hips for date night. But putting the focus on your shoulders makes for a powerful look for the office or dinner with your busybody relatives.
Check out our other posts about dressing your inverted triangle shaped shaped body.
2 Comments