Plus Size Kimonos
Posted by Jen Anderson on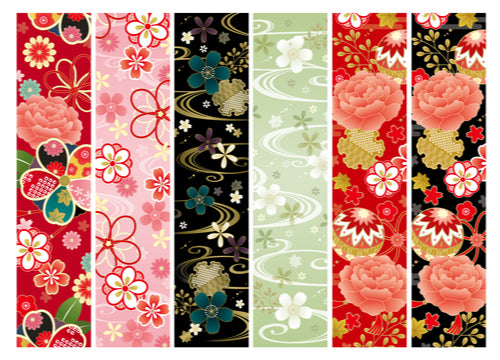 You're probably picturing a traditional Japanese formal kimono right now. But in fashion, everyone influences everyone else which is why there are so many clothing styles that can be described as kimonos, kimono jackets, kimono-inspired, etc. Let's talk about some of those and which ones might be right for you.
Obi Belts
These wide belts are simply stunning - as long as you're long waisted or regular waisted. Short-waisted ladies (including me) don't have waists long enough for thick belts and so they can be downright uncomfortable. But if Obi belts play nicely with your body shape, you can add them to several outfits to add a little extra fashion.
Asian-Inspired Prints
We've just gotten in several pieces from Citron. They're described as kimono jackets, dusters, and dynasty jackets. No one would blame you for calling them all kimono jackets or kimonos because of the stunning asian-inspired prints. 
Looking at the minor differences may help you narrow down your options. Color is a good place to start - aside from sticking with warm or cool colors, if you buy a stunning jacket that doesn't go well with your other clothes, you're not going to wear it.  Length is also important. Dusters can be quite long, and we petite gals may find them a little too long. Don't forget to consider the silhouette - with the Citron kimonos for example, the dusters have straight sides, while the others are a-line. That means that the dusters won't drape as nicely and comfortably on pear shaped women as the other styles.
Drape
Vikki Vi Kimono Jackets qualify as kimono jackets because of how they drape and move. They're all straight-sided, so they're ideal for apple shaped women. Seeking out "kimono jackets" is a good way to find pieces that flow around your body dramatically. 
Timeless Appeal
Sometimes obi belts and asian prints will be very on trend. But they never really go out of style. They don't end up looking dated like the big shoulders of the 1940s and 1980s or the hippie prints of the 1960s and 70s.
That means you'll be able to keep wearing your kimono-style clothing for years. They're what I like to call investment clothes because you'll get so much wear out of them that the Cost Per Wear will be quite low no matter what the initial cost is.
Plus Size Kimono Jackets
There's a very good reason why kimono-style tops and jackets are so loved by plus size women. The fit is relaxed but the pieces aren't shapeless. They can be voluminous, but with the intentionality that makes it fashion.
Kimono Dresses
Kimono dresses often have a long waist panel or attached obi belt, but not always. You don't have to dismiss all kimono-style dresses if you don't do wide belts. Some designers interpret this style as a relaxed fitting wrap dress, or a flowing dress in an asian-inspired pattern.
Kimono Robes
These are extra glamorous specifically because you don't wear them outside the house. It's just so luxurious and indulgent to have something silky and beautiful that's just for you. It's an absolute mood lifter.
You Deserve It
Kimonos, especially plus size kimonos, feel like something special and fancy - exactly the sort of things we put off getting because there's always something more practical to buy. But if you've ever worn cheaply-made, ill-fitting plus size clothing, you've earned the right to clothes that you love beyond imagining.
1 Comment