Plus Size Job Interview Outfits
Posted by Jen Anderson on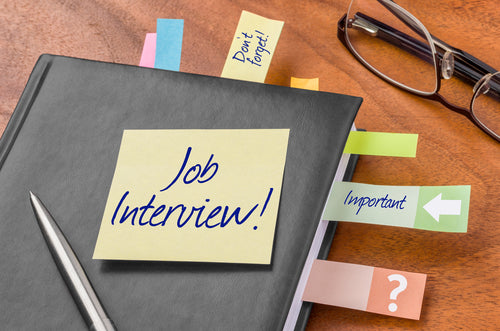 Job interviews are all about making a good first impression. Your clothes can do a lot of the work for you, but there's no one job interview outfit anymore. A suit is the right choice for some industries and the worst possible choice for others. And plus size women are already fighting an uphill battle in the job market, so the right job interview outfit can help further your career and increase your income.
That's a lot of pressure to put on outfit, but don't worry - I have ideas.
Dress for Your Body
As always, wear clothes that fit you properly. If your lucky interview suit is too small now (or too big), don't wear it. If separates aren't your friend, wear a dress such as Vikki Vi's
Sleeveless Shift Dress
.
You can't go wrong with
black
, though a different color may help you stand out from everyone else. A job interview probably isn't the time for a lime green pantsuit, but blue, red, or purple would make the right kind of impact.
Dress For the Industry
Not every industry expects you to dress conservatively for an interview, though you should dress relatively more conservatively than you would on the job. You don't want to look out of touch, and you do want to let the hiring manager know that you'd be a good fit for the company.
For retail, dress more casually and stylishly. For a law firm, wear
black
or
navy
- a makeshift suit or a dress with jacket. For tech companies go super casual, but not sloppy - try pull on pants with a 3/4 sleeve top and maybe a swing vest. Techies are easily spooked by people who are much cooler than they are, so now is not the time for a statement jacket. Jeans, a shell and a boyfriend cardigan are appropriate for a job interview at a tech startup.
For a job in the arts, let your creativity shine through. Prints and bold colors are the way to go. But you still want to look serious, so leave the statement jackets home. They want to know that they can introduce you to clients without you coming off as an eccentric artist.
Dress to Look Smart
That means clothes that fit well - something that's too tight here and too loose there is going to be distracting and might create the impression that you don't know how to dress yourself. Don't show too much skin - keep those arms covered. Not because your upper arms will make you look incompetent. Cover up to show that you understand how to dress in a professional setting. Do it to look serious. (Yes, that's a weird and arbitrary rule, but we live in a weird and arbitrary world.)
Don't wear anything distracting - leave the chunky necklace and brightly colored scarf home.
Dress for Confidence
Confidence in your skills and abilities is the most powerful weapon you can bring into a job interview. Wear an outfit that you know looks good on you. And don't forget to read over your resume beforehand to remind yourself how amazing you are.
Shop Classics now so you'll be ready for your next job interview. 
4 Comments