Plus Size Jackets
Posted by Jen Anderson on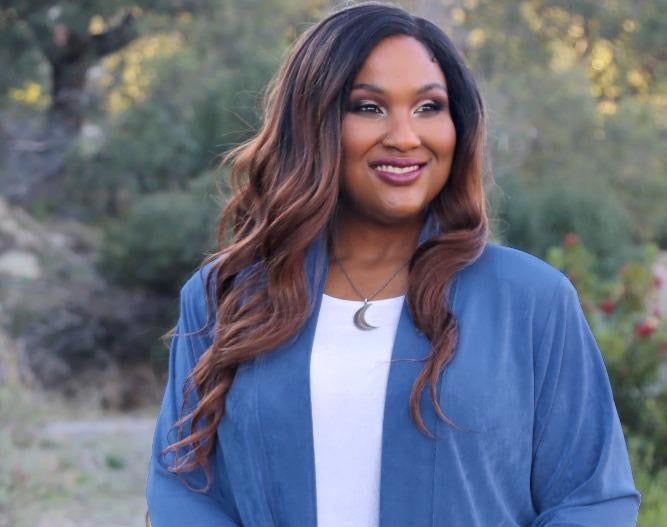 The word "jacket" used to strike fear into my heart. Plus size jackets weren't that easy to come by not that long ago. I hated shopping for jackets so much that I'd just wear my mother's old ones - well into my 20s. For me, jackets were only about keeping warm. Looking good didn't seem possible.
As our plus size clothing options expanded, I started to see plus size jackets that were super stylish and meant to be worn indoors. I know that fashion jackets existed before I discovered them - it's just that I didn't know where to look. I now have quite a collection of them.
But Jen, I hear you thinking, what's so great about jackets? Read on.
Jackets Go Everywhere
Some jackets are really meant to be worn outdoors only - windbreakers for example. But others can be worn anywhere. You'd wear a hoodie indoors, so why not wear a blazer or kimono jacket to keep you warm when you go outside? 
Whenever it's light jacket weather, you can skip the coat closet and reach into your regular closet for something fabulous. If you own several, it's easy to coordinate with your outfit.
Jackets Really Pull an Outfit Together
Think of the classic men's suit-inspired looks. Without the jacket, it's just pants and a shirt. But add a jacket that matches or coordinates with the pants, and you've got an outfit. Not just an outfit, but an Outfit. With the right jacket, you're doing fashion all over the place. 
It seems silly, but that extra layer makes you look so much more stylish. There are other ways of putting together an outfit, but adding a jacket is one of the easiest ones.
There are so Many Different Styles
And there are several to suit every body shape. Vikki Vi has a lot of jackets to choose from. Of course, we have the Kimono Jacket, Long Kimono Jacket, 3/4 Sleeve Kimono Jacket, and Kimono Duster. The straight sides are ideal for apple shaped women, but since it's worn open, pear shaped women can also wear any of these jackets. The 3/4 sleeves are good for petite women who want shorter sleeves. Petites can also wear the Long Kimono Jacket as a duster. With all the different colors, fabrics, and prints our Kimono Jackets come in, there's a lot of variety right there.
The Swing Cardigan has an a-line shape, so it's one of those styles that fits every body shape well. Where the Kimono Jackets are elegant, the Swing Cardigan has some fun movement. Again, we have these in so many colors, prints, and fabrics that you could happily fill your closet with variations of this one silhouette. 
Our Notch Collar Jacket, Blazer and Box Blazer are more business-like, but they're also playful when matched with jeans or leggings. Our 3/4 Sleeve Cardigan and V Neck Cardigan have a classic sweater shape, but without the bulk. The Open Jacket and Drape Jacket are equal parts elegant and relaxed.
Jackets are Fun
Maybe it's because I'm a relatively new convert to the joys of plus size jackets, but they're my favorite part of any outfit. Your outfit can take on completely different looks depending on which jacket you slip on. That versatility and playfulness is what fashion is all about.
2 Comments