Customer Spotlight: Rosemary Coates
Posted by Jen Anderson on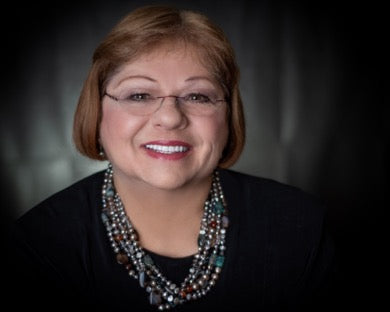 Rosemary Coates is a typical Vikki Vi customer - fascinating, accomplished, and possessing an excellent sense of style. I'd heard a little about her business travel through her blog comments, and I was delighted to get to know more about her.
Any biographical details you're willing to share? 

I live in Silicon Valley and have been a Management Consultant for most of my career. I currently have my own consultancy, where I do global supply chain consulting and Expert Witness work. I am also the Executive Director of the Reshoring Institute, a 501c3 non-profit research organization that helps bring manufacturing back to America. Last year, we wrote a case study on Vikki Vi. I am also the author of 5 books on global supply chain management, including an Amazon Best Seller on manufacturing in China.
For 25 years, I traveled almost every week for client engagements and public speaking. I have done consulting projects in the US, Europe and Asia, spending a lot of time in China. My favorite cities are Hong Kong, Beijing, Paris, New York, Chicago – and San Francisco (about 50 miles from my home in Silicon Valley).
I have a son and a daughter and five grandkids, who I haven't seen since February due to the virus. We do family Zoom meetings on Sunday nights. I can't wait to hug my grandkids again.
What's your personal history with plus size clothing in general and Vikki Vi in particular?

I discovered Vikki Vi around 1998 at Nordstrom. Since I travelled all the time (on the road almost every week), I thought the fabric was really great. It always looks good even after being in a suitcase all day. Gradually, I bought more and more pieces over the years. The dark colors work best for me in a business environment where I am dealing with senior executives. They also look good when I am giving Expert Witness testimony. I accessorize with a high-quality silk scarf or conservative jewelry – I also like unique pieces of costume jewelry


What's your favorite piece of clothing?

I have a custom-made silk jacket-topper that I had tailored for me in Hong Kong. It is embroidered with dragons and phoenixes – the symbols of the emperor and empress of China. It is exquisite and fits perfectly. There is nothing like a Hong Kong high-end tailored piece.
Rosemary's Style Tip: Go simple and elegant – don't overdo it. There is nothing worse than an over-accessorized woman.

Shoes, Handbags, Makeup, Jewelry - which one is her obsession? Probably shoes, but as I get older, I prefer shoes that are more comfortable than stylish. I also love jewelry, especially a string of pearls.

Do you prefer skirts/dresses or pants? Definitely pants. The only time I wear a dress is to a wedding.


Her Hobbies: I love to read and belong to a Stanford book club with women and men. Several of us are published writers. Our Zoom meetings are fascinating discussions.

Fun Fact:  I got married at 19, had two kids, then went to college and graduate school at night. I did everything backwards.

What advice would you give to your younger self? Hmmmm…not sure. I've had a pretty good life.