Plus Size Loungewear
Posted by Jen Anderson on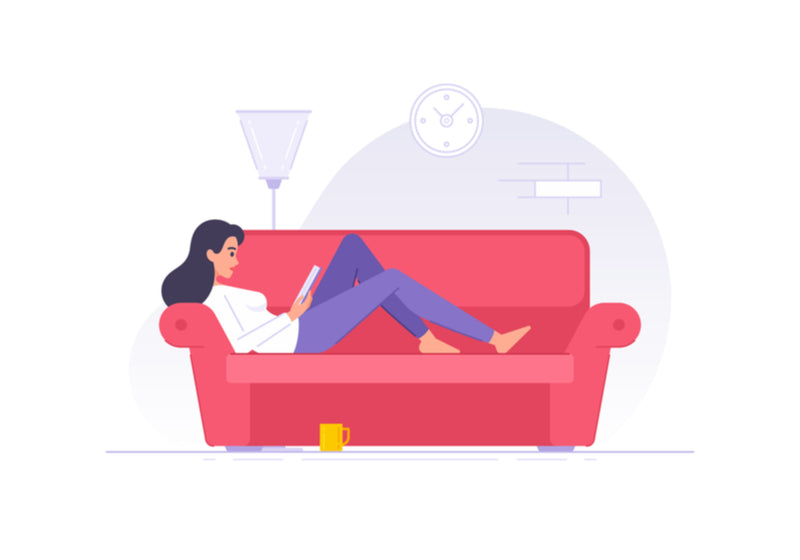 When you're plus size, loungewear can be complicated. Age can also be an issue. Old sweatpants and a baggy, worn out top may look cute on a slender 25 year old, but sloppy on a plus size 40something. Plus size women have to fight against the lazy, messy stereotype when we're dressed up. Shlumpy just isn't a practical option - even when we're at home alone. There's just something mood-destroying about not wanting to answer the door because of your outfit.
Most of us are old enough to remember a time when plus size clothing options were so limited that we were stuck wearing not-so-great clothes all the time. It was demoralizing, and outfit that reminds us of what we wore back then is a bummer. 
Times have changed and there's lots of plus size loungewear that's cute and stylish. We have so many options now that it can be overwhelming.
What to Look For
You want a relaxed fit, but not a baggy fit. Too much fabric isn't comfortable. It seems like it would be, but excess material can get bunched up underneath your body just as you find the perfect position on the couch. This doesn't apply to caftans, of course - they're supposed to be voluminous. (Remember - style is all about looking intentional.)
Don't alter your usual style when it comes to loungewear. If you're not in love with an outfit, you're not going to wear it. Try to gravitate towards your usual colors and silhouettes. 
Most importantly - remember that you're not looking for "cleaning out the garage" clothes. Give yourself permission to lounge around in "nice" clothing.
Dresses Can be Loungewear
And not just caftans. Dresses can be incredibly comfortable. Obviously, not close-fitting dresses, but shift-style dresses (dresses without a defined waist) are as comfy as it gets. If you're not leaving the house, then you probably won't be walking enough to worry about chafing. Separates are great, but dresses can make you feel like you've evolved beyond the need for a waistband. (That's not just me, right?)
House dresses used to be A Thing, and then people decided they were dowdy and they fell out of fashion. This change happened before spandex leggings, so we were all wearing jeans and tees which are hanging out clothes, but not really lounging around clothes. I don't know what we were thinking. These days, wearing-around-the-house dresses come in a variety of styles, colors, and prints. They're anything but frumpy.
The Usual Suspects - Updated
Instead of baggy sweatpants, we now have Joggers, which are sweatpants that care about how they look. Hoodies are available in fun prints, so they're not as aggressively sporty as they used to be. Tops and tunics are now a-line so they get wider where your body does. That means plenty of room to breathe without hiding your shape in excess fabric.
Have Fun With It
Once upon a time, the only plus size loungewear was what you'd wear when you've given up trying to look good. That has completely changed. Now you can lounge around in stylish clothes - because you deserve to wear clothes you love all the time.
1 Comment