The Plus Size Guide to Shoe Shopping
Posted by Jen Anderson on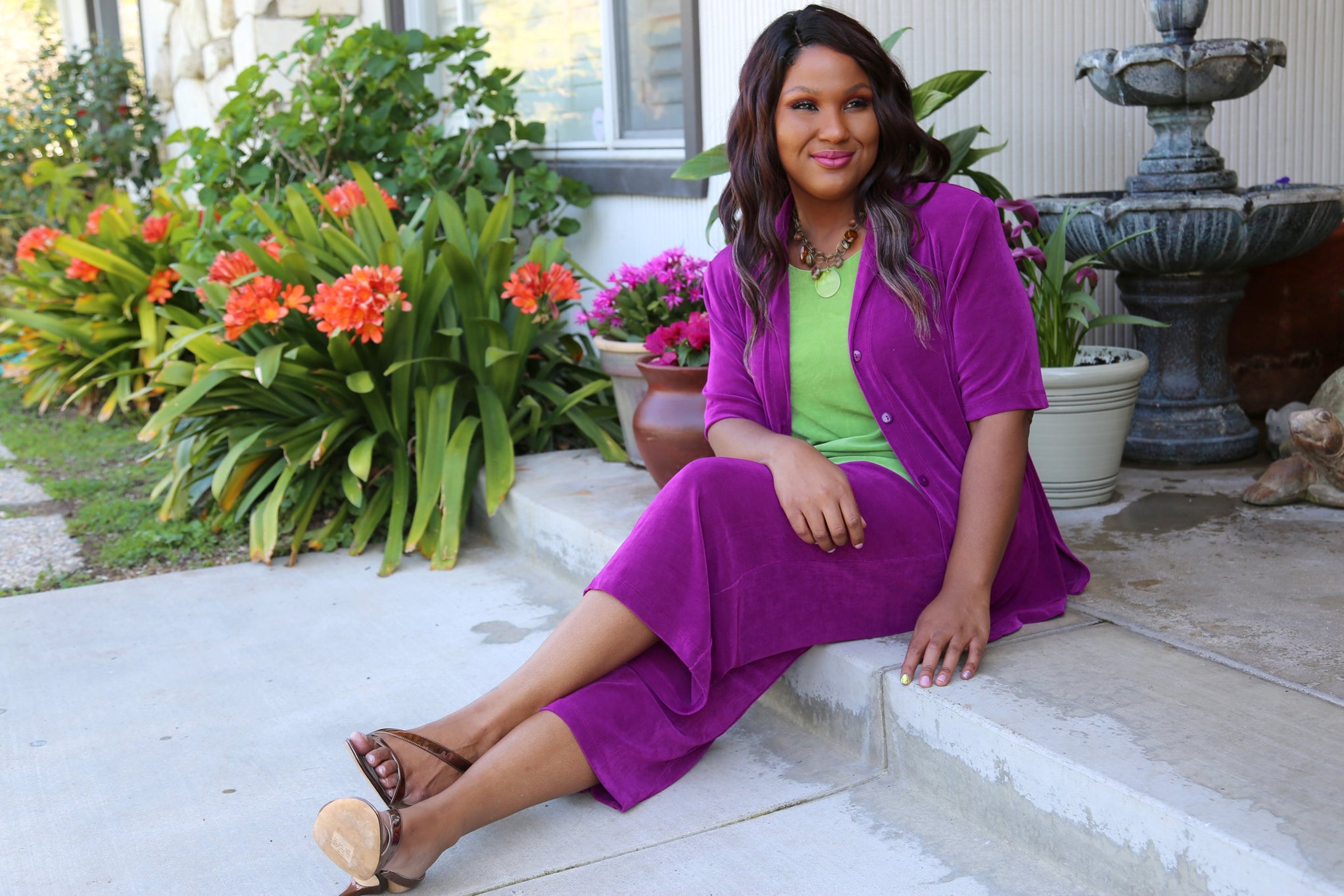 A lousy pair of shoes can bring down an entire outfit. I'll put a lot of thought into my clothes and jewelry, and then start looking around for shoes. I assume that I have a pair of shoes that will work with any outfit and they have to be around here somewhere. 
It's time to get serious about footwear.
Mom Was Right

You can't even begin to imagine how much it pains me to admit that. You need supportive shoes. And if you have wide width feet, you need wide width shoes. Your orthopedist and podiatrist are with me on this one.

You may also need wide calf boots depending on how high they are. Wide-width, wide calf boots aren't the easiest things to find, but they exist. I just checked - you can even buy wide-width, wide calf cowboy boots in a variety of colors.

Mom Was Wrong

Our biggest footwear-related arguments took place in a discount shoe store. Now, I know that raising kids is expensive. But if you're going to insist that your teenage daughter wear supportive shoes instead of letting her learn the hard way, you're going to have to spend more than $20 per pair.
Quality, Not Quantity

"But I can't afford..." I know. But you should buy the best shoes you can afford. Those aren't necessarily the most expensive - don't be dazzled by a designer's name and a big price tag. And to be fair, I've had bad knees since I was 11 and bad ankles since birth so I need more robust shoes than most. If you've been the tiniest bit unhappy with your shoes or your doctor has been nagging you about your footwear, then you probably need to be paying more.

You can stretch your shoe budget by shopping strategically. How much money have you wasted on shoes that you didn't love and then hardly ever wore? How much have you spent replacing pair after pair of cheap shoes? Your Cost Per Wear will be much lower with a $100 pair of shoes than a $25 pair.
You can also save money by only buying shoes that will work with your existing wardrobe. The only reason I haven't already ordered brown and turquoise cowboy boots today is that I want to check my closet for things I could wear with those amazing boots.

Don't Forget Variety

If you wear the same shoes to the office every day, those shoes are going to wear out more quickly than if you had 2 or 3 pairs in regular rotation. And if you had to have your one pair of shoes repaired, what would you wear? Speaking of which...

Find a Cobbler

Aka a Shoe Repair Guy. When the soles of your shoes wear out, you can have the soles replaced for a lot less than the cost of a new pair of shoes. You can even have rubber half-soles and rubber heels added to your brand new shoes to make them last longer, and more able to carry your weight comfortably. Which means your shoes don't have to be perfect right from the store.
While you're there, be sure to pick up some shoe polish, leather conditioner, and anything else that will keep you from walking out of the house with scuffed shoes.
Identify Your Faves
Certain brands are going to have your size in styles that work for you. In a pinch, you can go straight to them and find something you like. We all have different tastes and budgets so I won't get specific. Do a Google or walk into a shoe store and ask for advice. 
You're Never Fully Dressed Without Shoes
You may be shoe-crazy, or more interested in earrings and handbags. But your shoes are the finishing touch to your outfits, so be as discerning with them as you are with the rest of your wardrobe.
4 Comments