ProductContent
Vikki Vi Classic Navy Kimono Jacket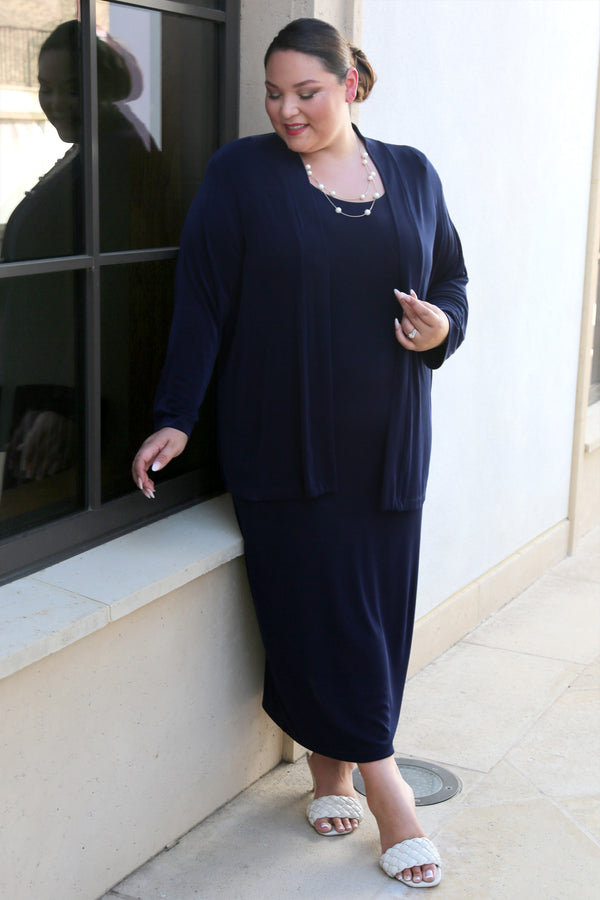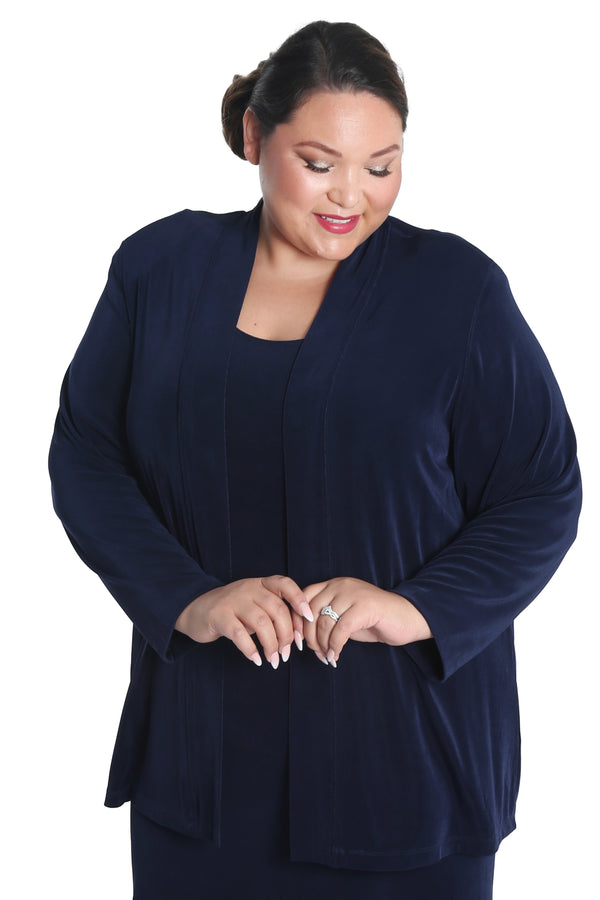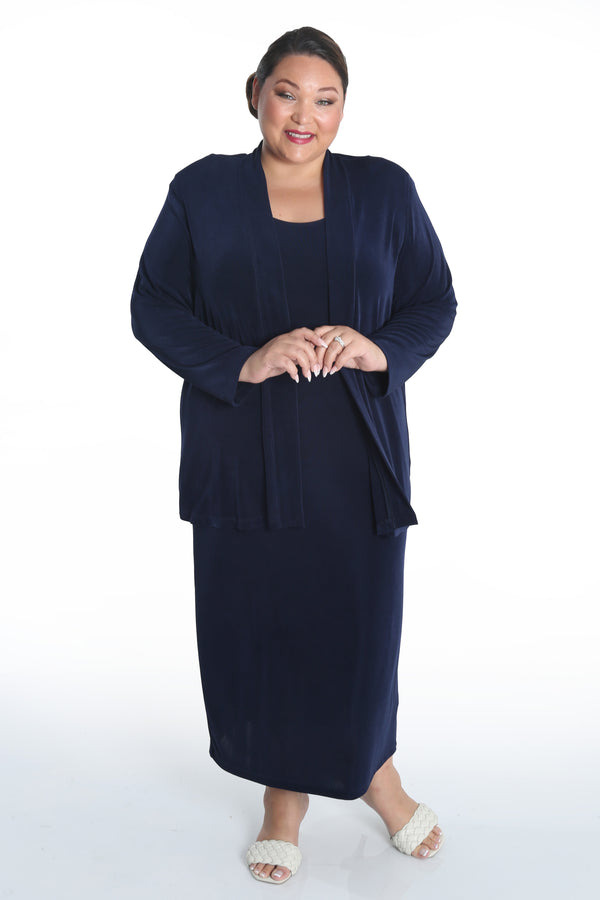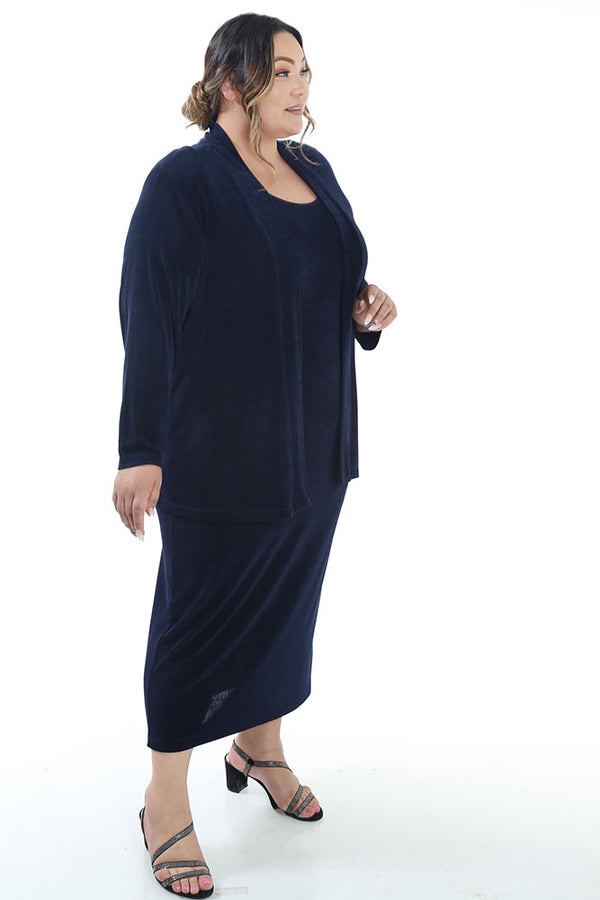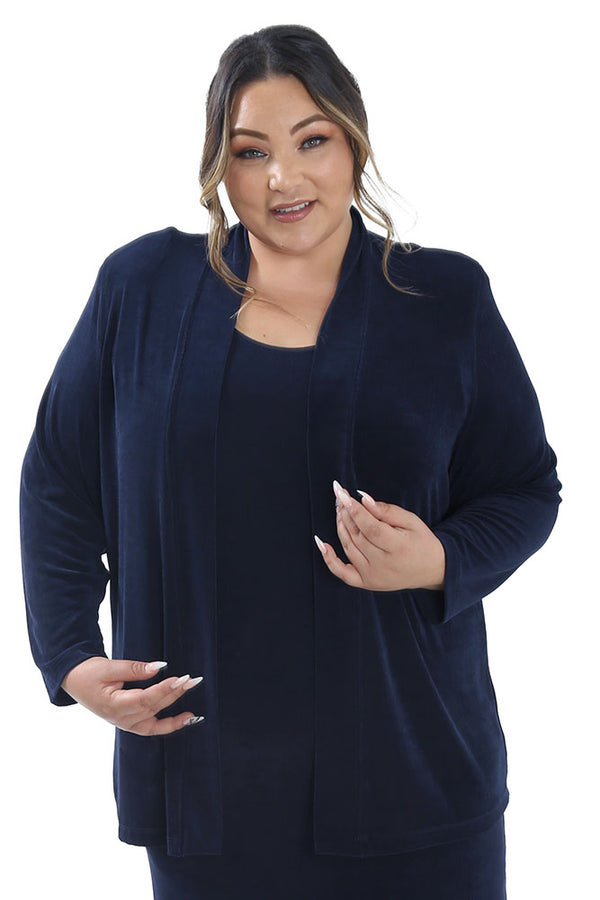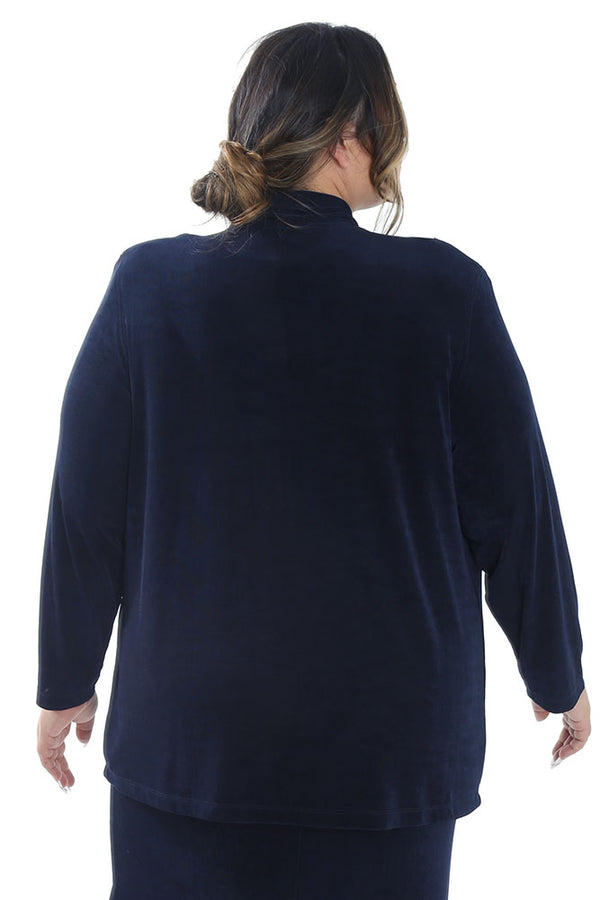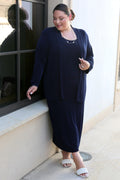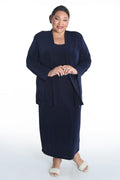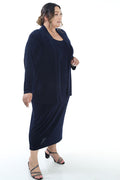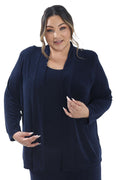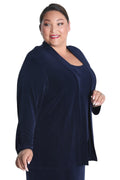 Vikki Vi Classic Navy Kimono Jacket
Product Description
Description
A jacket can make or break an outfit.

The right top layer can pull separates together into a cohesive look. But a limp, tired cardi can cover your nice clothes in a thick layer of blah.

This jacket is just so…you know.

It hangs just so. It makes any outfit look more elegant. It feels just so good (thanks to the silky soft fabric and how much fun it is to feel it move as you do).
"I first discovered fashions by Vikki Vi at Nordstrom some years ago, and I've been ordering directly from the site ever since. I own jackets, skirts, and dresses in various colors, but I always go back to Classic Black, and the Black Kimono jacket is perfect for all occasions. Thanks for making such flattering clothes!" – satisfied customer Susan
Flat lapel, long sleeve jacket
30" long – hits below the hip
Finely ribbed stretch knit - 94% Acetate/6% Spandex
Machine wash, lay flat to dry
Great for travel – just hang it up and any wrinkles fall out.
Made in the USA
Out of stock? Click the big green button to be notified when it's back.
But there's no need to save this jacket for special occasions.

Our signature material won't wear out anytime soon. We use a heavy finely ribbed stretch knit fabric that drapes without clinging or pulling. It won't pill or sag, so it'll hold onto its good looks for quite some time.
Vikki Vi Classics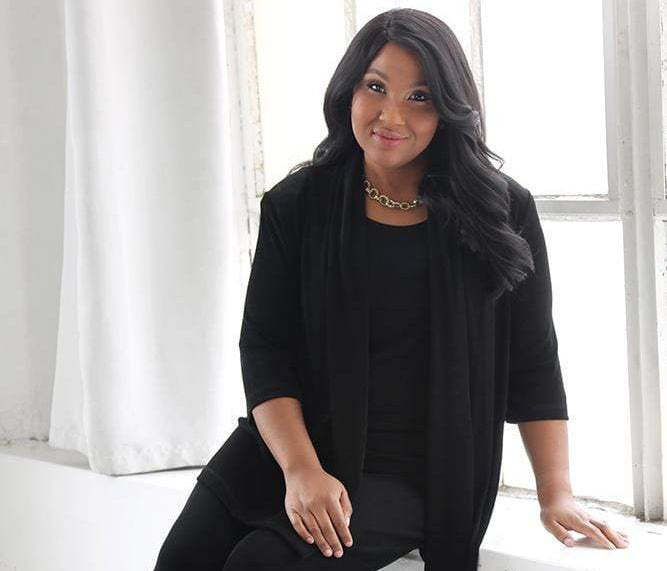 Kimono jacket
I have been investing in these for a while. They are comfortable and add an upscale dimension to an outfit. They wash beautifully and save me the purchase price in dry cleaning bills.
Hi Edna,
Thanks for writing a review. Enjoy!
Vikki Vi Classic Black Kimono Jacket
Hi Sharon,
Thanks so much for leaving a review. Enjoy!!
Emerald Green Kimono Jacket
This jacket is absolutely Beautiful!!! Everything I wanted and MORE!!! The color is Gorgeous!!! The material feels like baby soft silk!!!, and it looks and hangs Fabulously on!!! Wish I had one on every color!!! I am going to order it in the Black and Navy for sure!!!!!
Hi Jan,
Thanks for writing a review. Enjoy!!