ProductContent
Vikki Vi Silky Classic Red 3/4 Sleeve Top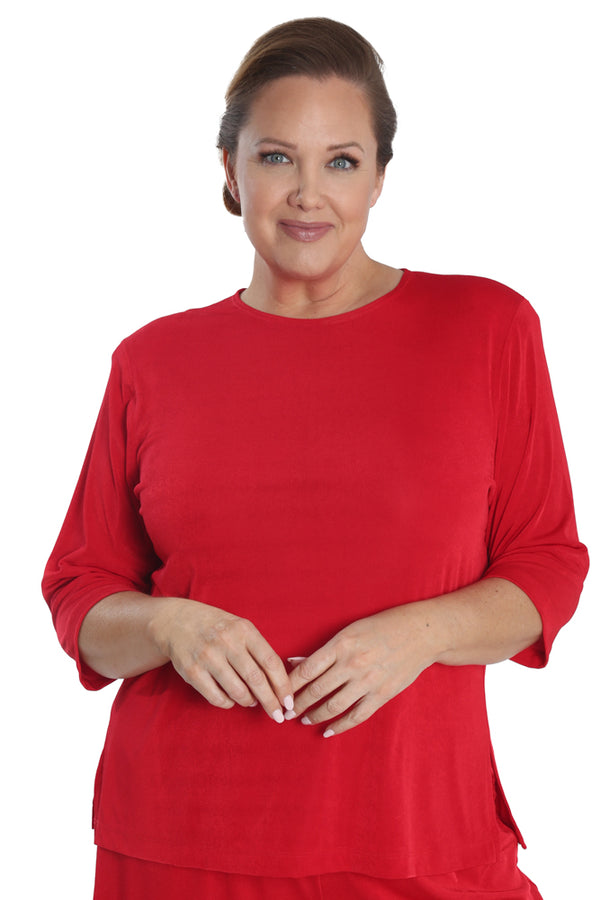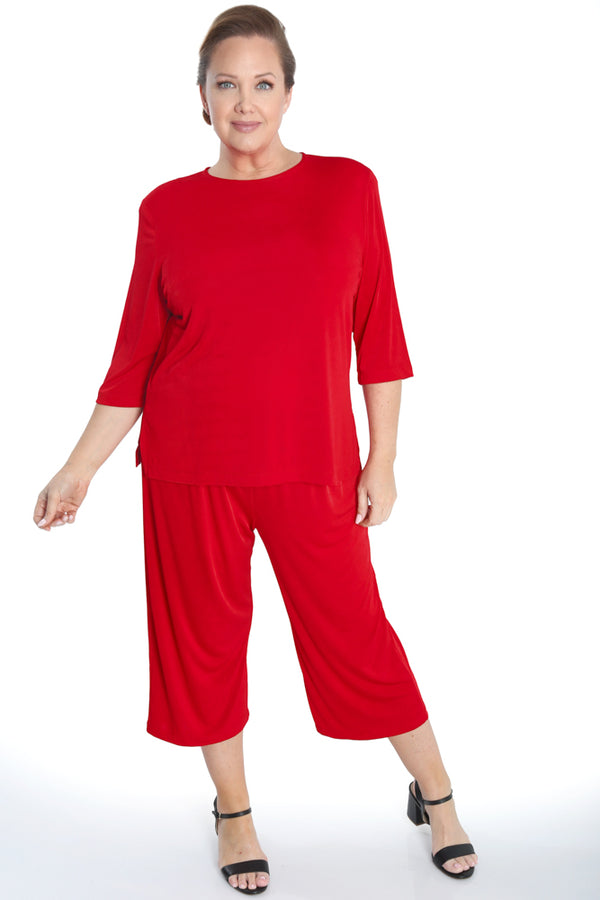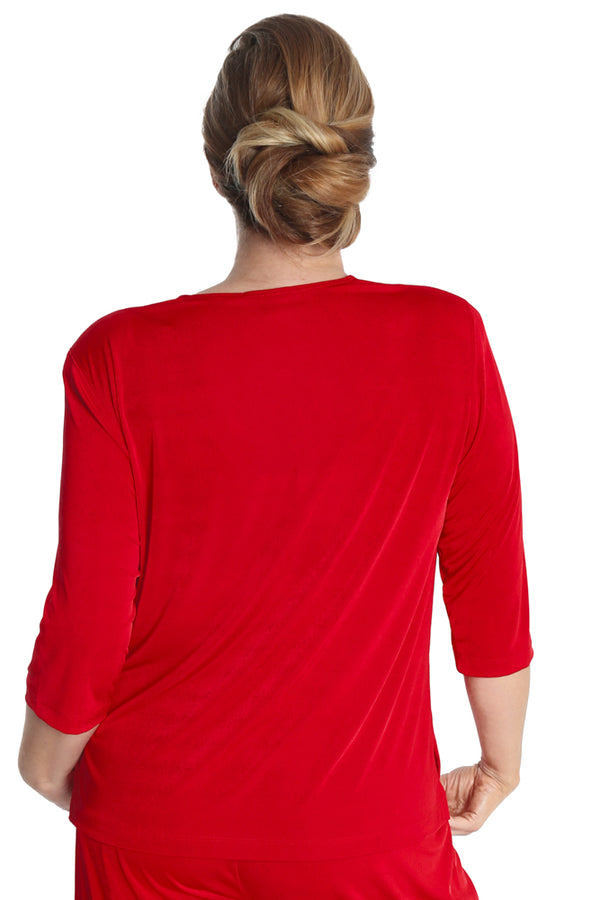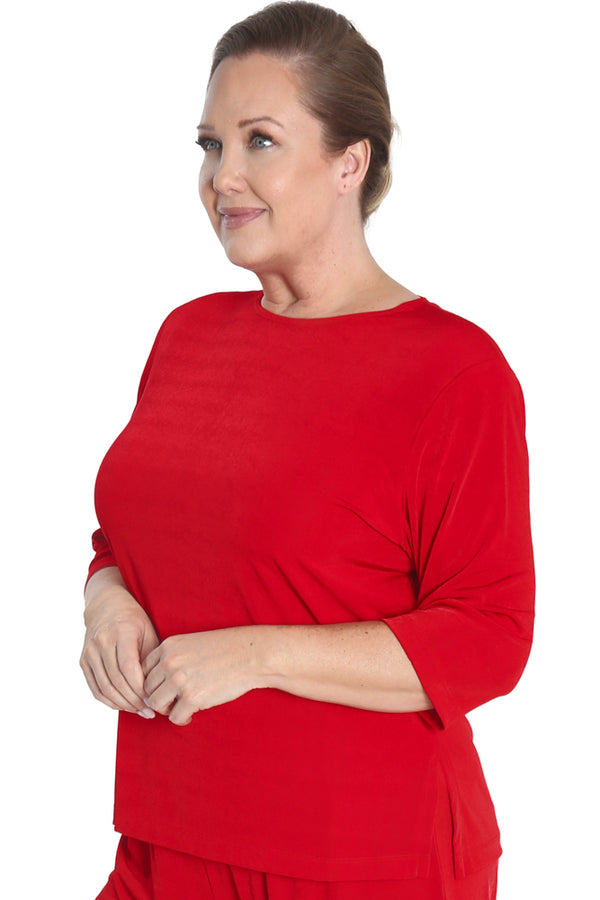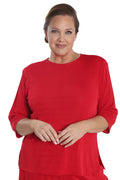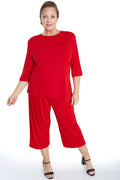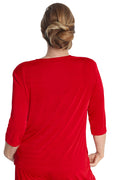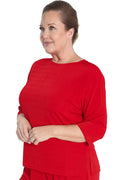 Vikki Vi Silky Classic Red 3/4 Sleeve Top
Product Description
Description
3/4 sleeve, round neckline top
28" from shoulder to hem – hits the high hip
Silky stretch knit - 95% Poly/5% Spandex
Machine wash, lay flat to dry
Great for travel – just hang it up and any wrinkles fall out.
Made in the USA 
Nobody owns just one 3/4 sleeve tee.
They're perfect for when you need to push up your sleeves and get things done, and not just because the 3/4 length sleeves are already out of your way.
A round neckline keeps you covered – but not too covered. Shoulder pads (yes, shoulder pads) bring a hint of structure to the party.
They're so comfortable and versatile that of course you're going to snap them up in every color.
Put this baby on when you need to go to date night straight from work. Or when you want to look calm under pressure. 
" This top is perfect for travel right out of the suitcase! Feels luxurious!" - satisfied customer Ava
But what good is a versatile wardrobe classic if it fades, pills and sags?
That's why we made this one with our new oh-so-silky finely ribbed stretch knit fabric. It won't lose its looks in the wash. The material is so very soft as it skims over your curves without clinging. This style is fancy enough for work, and casual enough for weekends.
Shirts shouldn't be so…disposable.
This is the top you've wished for every time you've had to retire a long sleeved tee for being faded and pilly and limp.
I wish
I love the color but I wish the jersey material was a little more substantial. It is a little too flimsy.
Hi Priscilla,
Thanks for writing a review. This item is actually made with Silky Classic, and not jersey. Silky is indeed lighter than our regular classic fabric. We've just gotten in some regular classics, so be sure to keep an eye out.
Enjoy!!
The best investment ever
98% of my closets are filled with VikkiVi. I have been wearing VikkiVi for about 40 years. My favorite styles are the 3/4 sleeve top, the 3/4 sleeve button jacket and various classic pants. I never have to iron because the fabric doesn't wrinkle. I never get rid of any VikkiVi because it lasts forever and is timeless. You could say I am a loyal fan.
Hi Loretta,
Thanks for writing a review. Enjoy!!
Love
Love this top, it's so comfortable. I always buy 1 size up because I like my tops to hang loose. This is perfect for me.