ProductContent
Vikki Vi Jersey Navy Petite Pull-On Pant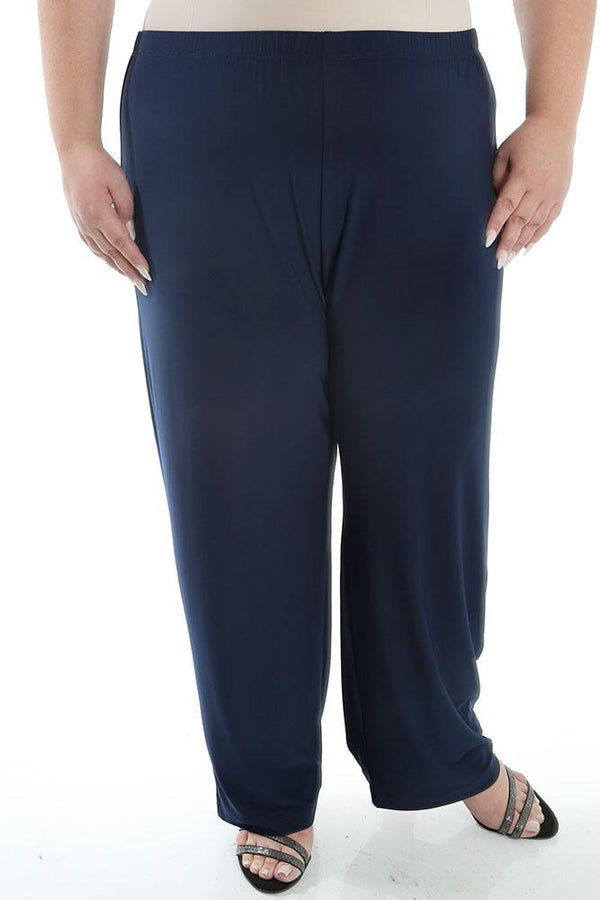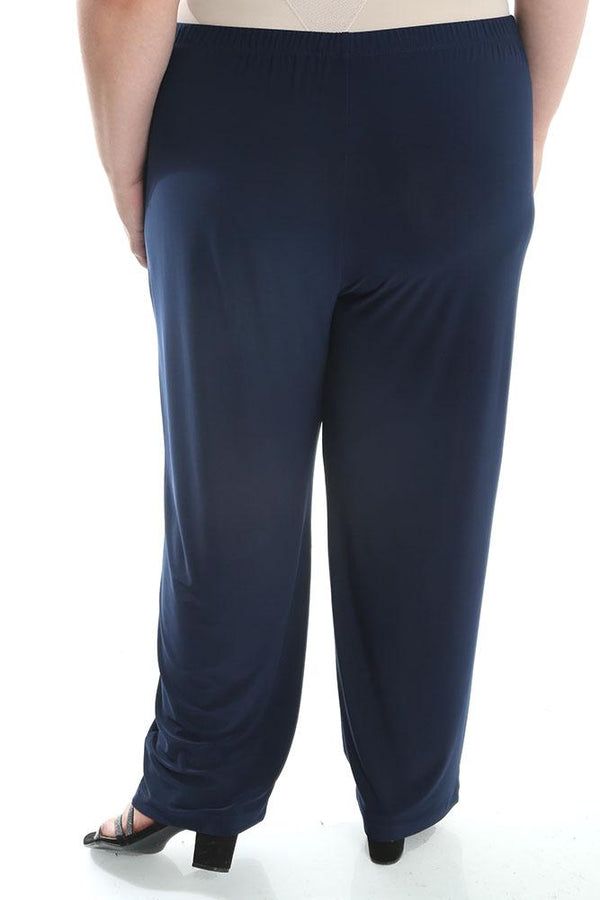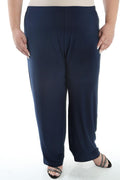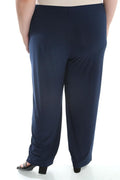 Vikki Vi Jersey Navy Petite Pull-On Pant
Product Description
Description
Same Style as Vikki Vi's best selling pant
Elastic waist
Straight leg drapes without clinging
28" Inseam, 20" leg opening, 16" rise (1X)
Matte Jersey knit - 95% Polyester/5% Spandex
Machine wash cold, hang dry
Made in the USA
You already know why you want petite pants. But why these petite pants?


We designed these pants to have everything you love about your favorite pants and nothing in common with all those pants that you've had to settle for over the years.

These are the pants you've been dreaming of.

They're stylish enough for the office and comfortable enough for curling up on the couch. The elastic waistband is as comfortable as you'd expect, but it looks polished enough to wear uncovered.
"Light, comfortable and perfect. I can wear them to work then out to dinner and always look great…fantastic for warmer weather." – satisfied customer Grace
These pants are made to stick around for a long time.

The cut is relaxed enough that they won't wear holes in unfortunate places. The buttery jersey knit fabric skims your hips and tummy instead of clinging.

Don't forget – they're machine washable, so they're ready for anything.

The material can hold up to years of washing and wearing, but it feels as silky as a much more delicate fabric.
ALMOST Lasts Forever
One great thing about Vicki Vi is that the clothing wears so well and looks great for years. HOWEVER, I can assure you that it did not stand up to the new cat jumping on me with claws extended and then hanging on for dear life. So I had to replace my previous one with this one. Cat owners beware!
Hi Sarah,
Oh no! We're glad you were able to replace it so easily. Thanks for writing a review. Enjoy!!
Poor Quality
I have a number of Vikki Vi items but haven't bought any in a couple of years. I recently bought a pair of navy pull-on pants. I was very disappointed in the quality. The fabric was very different then past pants, not lush or slinky. I would not have bought them I had I known the quality had changed so dramatically.
Jersey pants
First time buying them and Iomega them. I will be buying more.
Hi Edith,
Thanks for writing a review. Enjoy!!