ProductContent
Vikki Vi Jersey Black Faux Wrap Maxi Dress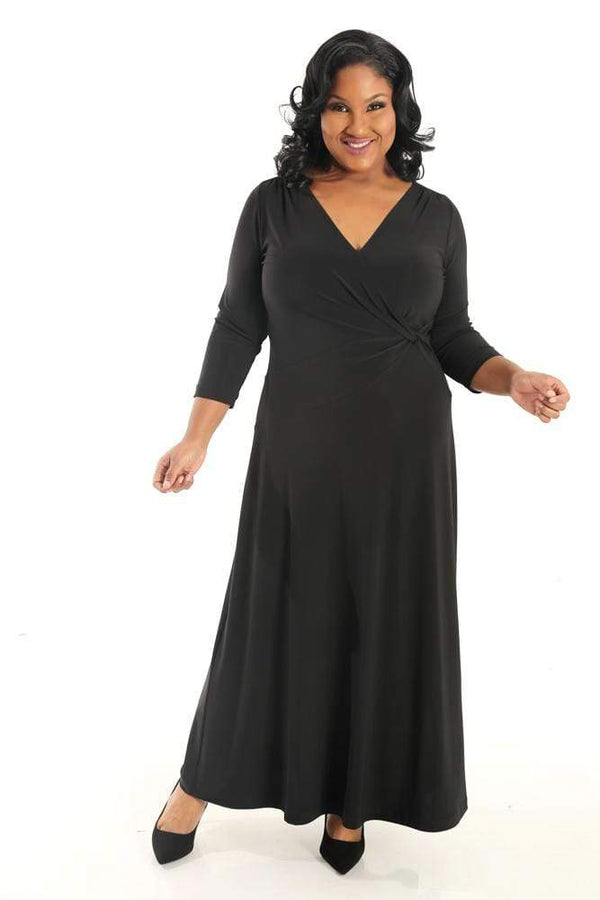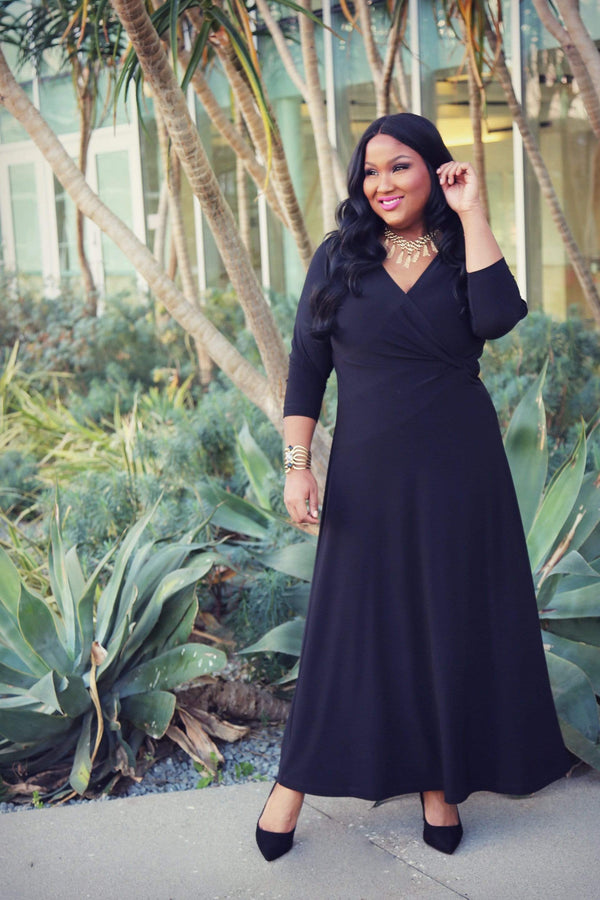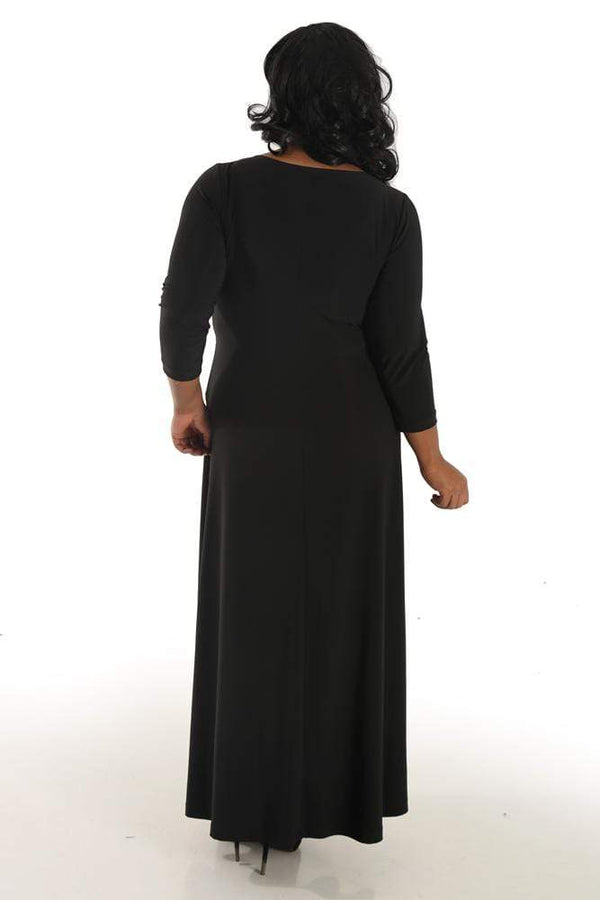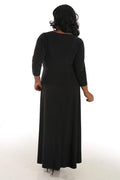 Vikki Vi Jersey Black Faux Wrap Maxi Dress
Product Description
Description
3/4 Sleeve maxi dress
Modest Faux Wrap with V-Neckline
Pleats at Shoulder
Slim fit Silhouette with room for curves
True to size , but order size up for more modest fit
60 inch Back Seam
40 inch Bust on 0X
Matte Jersey knit - 95% Polyester/5% Spandex
Machine wash cold, hang dry
Made in the USA
Out of stock? Scroll up and request email notification when it's back.
There are situations that call for authenticity at all costs. Wrap dresses are not among them.

True wrap dresses can be complicated to put on, and leave you to worry that the whole thing is about to come untied. A faux wrap is so much more convenient.

Wrap Dresses are just so irresistibly stylish.

They nip in at the high waist, where your body is narrowest and then flare out to give your hips and middle all the room they need as you mingle, dance, or dine out.
"I wore this fabulous dress for a performance Saturday night and it was wonderful -- I felt beautiful, and loved how it hugged the right curves and was sleek over the others! " – satisfied customer Laura
Machine washable, buttery soft matte jersey moves as gracefully as you do.
Everyone needs this dress.
This is the perfect black dress for every dressy and even semi formal affair. Pair with chunky jewelry for a casual dinner or wear it to the office under a jacket then ditch the jacket and go straight to that little get together spot after work.
Hi ALK,
Thanks so much for taking the time to write a review. Enjoy!!
Love the style
The style is great but it runs a bit smaller thru the bust and midriff than other items I've bought at the same size. I'm keeping the dress but have to lose some weight for it to look better than it does right now
Hi Heather,
Thanks for writing a review.
Ordered wrong sizes
More my mistake as I did not realize the stretch in the material. I need to return both
Hi Cheryl,
Thanks for taking the time to write a review. You can always give us a call before ordering to talk about sizing.