ProductContent
Vikki Vi Classic Dark Chocolate Slim Leg Pant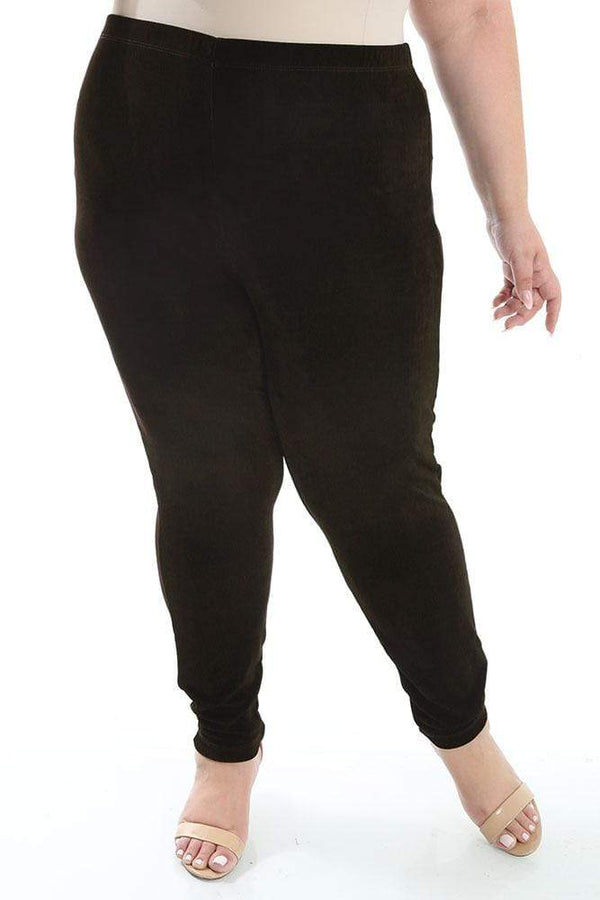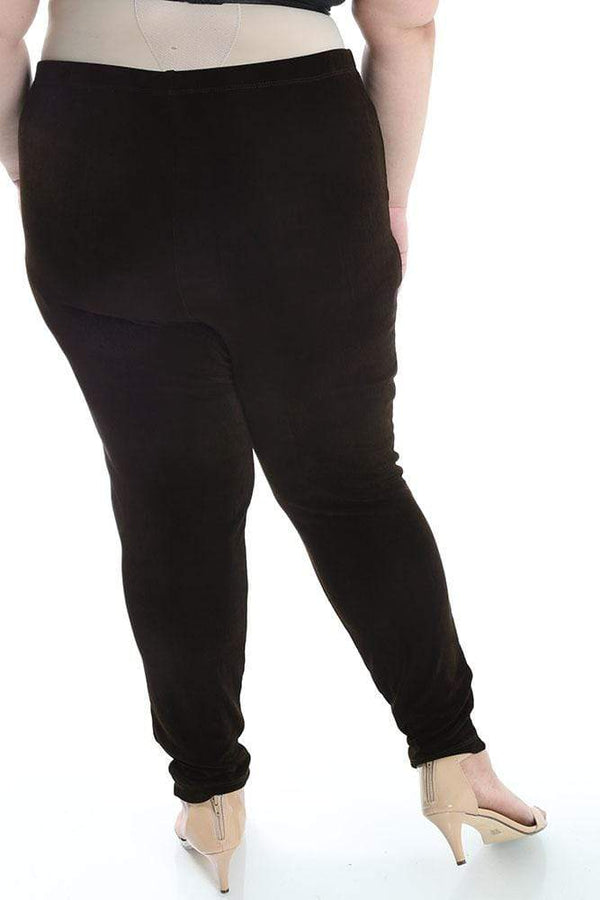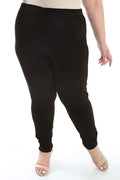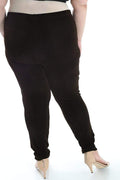 Vikki Vi Classic Dark Chocolate Slim Leg Pant
Product Description
Description
Why is it so hard to find decent plus size leggings?
We have no idea because it wasn't that difficult to create these babies. All we did was make them from our signature finely ribbed stretch knit fabric. So when you bend over, they don't become see through.  And this time in luxurious Dark Chocolate Brown.
These pants are cut to hug your curves, but not strangle them.
Pull them on to run errands and you'll never have to worry about who you might run into. They look and feel like a second skin without sacrificing style.
"The Vikki Vi slim leg pants are the best ever. I love them and wish they were available in more colors, I have never been disappointed with the cut of the pants and how long they continue to look as though they came right out of the packaging. Great value for the price." – satisfied customer Linda
Elastic waist

Slim leg pants taper at the ankle. 

30" inseam

Finely ribbed stretch knit - 94% Acetate/6% Spandex

Machine wash, lay flat to dry

Great for travel – just hang it up and any wrinkles fall out.

Made in the USA
Our classic material won't fade, sag, or pill in the wash. So these pants won't fade or get baggy after a few wearings.
Whether you want a polished, slim-fitting look, or you're just in the mood to casual it up, these pants have you covered.