ProductContent
Vikki Vi Classic Dark Chocolate 3/4 Sleeve Top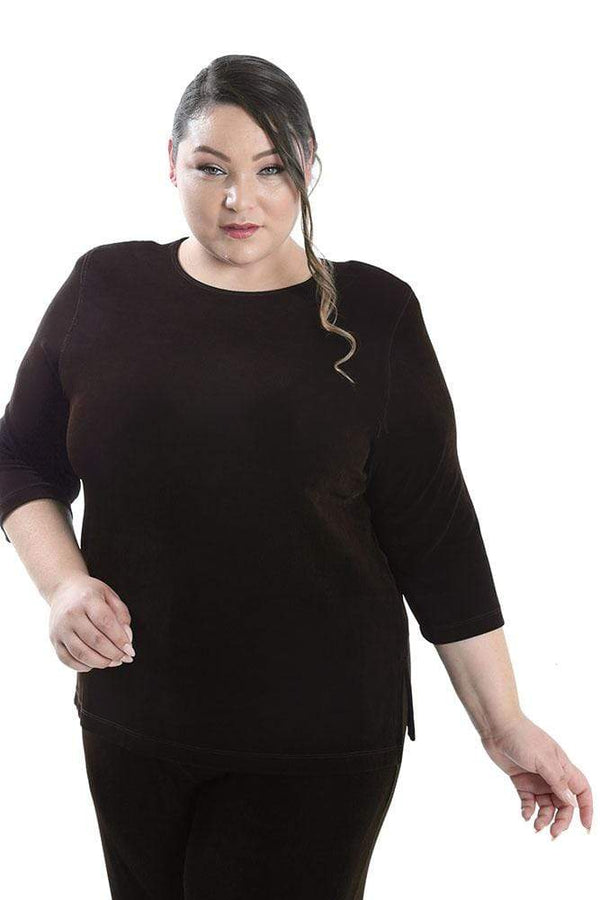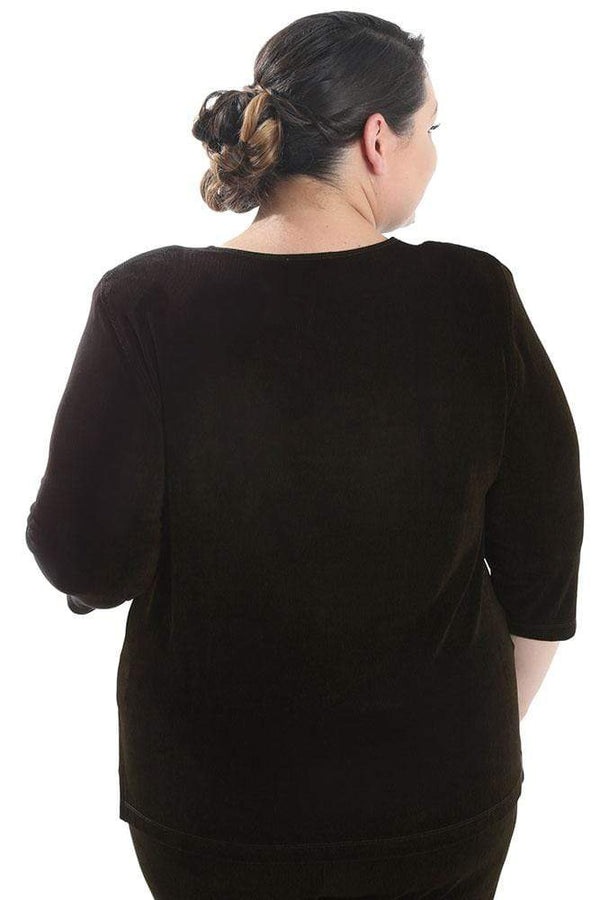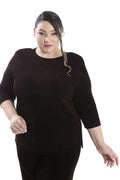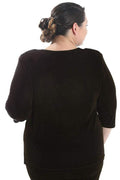 Vikki Vi Classic Dark Chocolate 3/4 Sleeve Top
Product Description
Description
Nobody owns just one 3/4 sleeve tee.
They're perfect for when you need to push up your sleeves and get things done, and not just because the 3/4 length sleeves are already out of your way.
A round neckline keeps you covered – but not too covered. Shoulder pads (yes, shoulder pads) bring a hint of structure to the party.
They're so comfortable and versatile that of course you're going to snap them up in every color. Who can resist this luxurious shade of brown. 
Put this baby on when you need to go to date night straight from work. Or when you want to look calm under pressure.
"Love the classic 3/4 sleeve tops. They wear and wash well. They pack and travel beautifully. Thank You." – satisfied customer Marlene 
3/4 sleeve, round neckline top
28" from shoulder to hem – hits the high hip
Finely ribbed stretch knit - 94% Acetate/6% Spandex
Machine wash, lay flat to dry
Great for travel – just hang it up and any wrinkles fall out.
Made in the USA 
But what good is a versatile wardrobe classic if it fades, pills and sags?
That's why we made this one with our signature finely ribbed stretch knit fabric. It won't lose its looks in the wash. The material is silky soft as it skims over your curves without clinging. This style is fancy enough for work, and casual enough for weekends.
Shirts shouldn't be so…disposable.
This is the top you've wished for every time you've had to retire a long sleeved tee for being faded and pilly and limp.
Love this top!
I have always loved the 3/4 sleeve Vikki Vi top because you can dress it up with the matching pants or wear it with jeans or khakis. The chocolate brown is my new favorite. It is a rich, beautiful color. I've ordered several so that I will have one for years to come!
Hi Bobie,
Thanks for writing a review. Enjoy!!
Very elegant and stylish!
The dark chocolate is rich in color and goes with everything i own! Tan, blue, lavender, black! I have never been disappointed by Vikki Vi!!
Hi Yolanda,
Thanks for writing a review. Enjoy!!