ProductContent
Vikki Vi Jersey Black Tank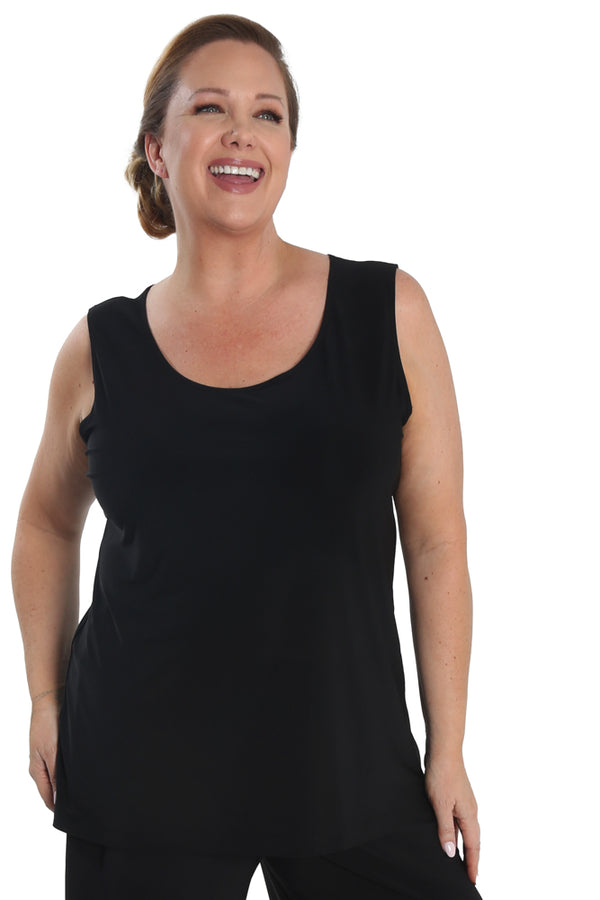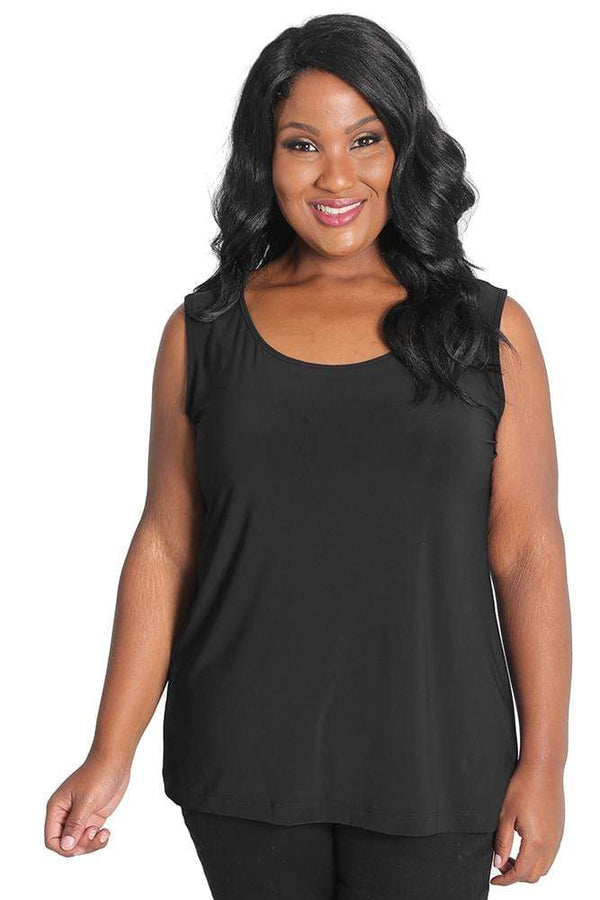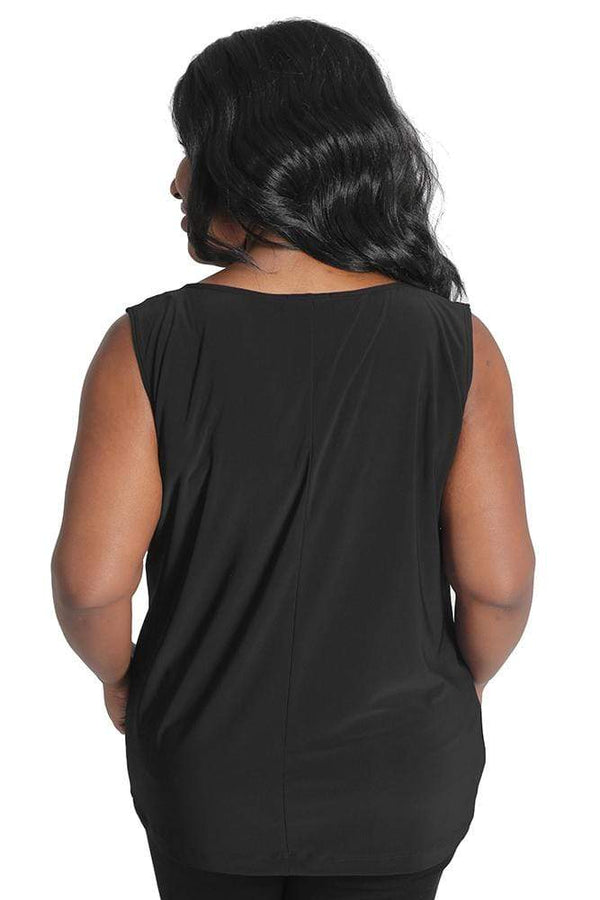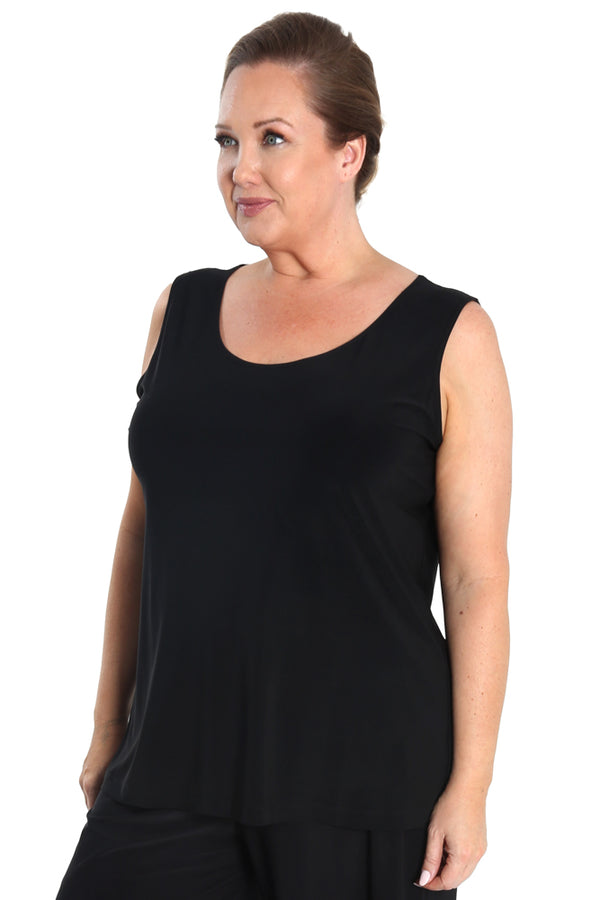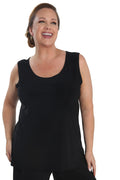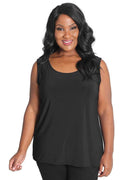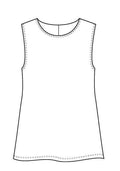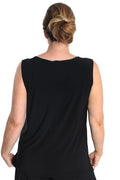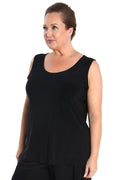 Vikki Vi Jersey Black Tank
Product Description
Description
Scoop Neck
Sleeveless
27" Back Seam
Available in Sizes 0X-3X
Matte jersey knit - 95% Poly 5% Spandex
Machine wash, hang dry
Made in the USA

Out of stock? Scroll up and request email notification when it's back.
This tank is as dependable as you are. No frills, no fuss - just rich opaque color. The jersey knit drapes perfectly without bunching, yet it's deliciously soft like a gentle caress. Don't worry about care instructions either - it's machine washable. So go ahead, add our tank to your wardrobe. You won't be disappointed.
"I just bought three black jersey shells as soon as they were back in stock. They are the mainstay of my wardrobe! They wash well, never shrink, and don't wrinkle. I own 6 and will buy more but they last a long time. I can't find another shell I like as well." – satisfied customer Susan
Plus Sizes too large
I normally wear a 3X but this tank is entirely too large. I need to have it altered professionally, although I might try to do this myself. First darts around the chest and it is too long, so I will cut off about 3". I wear a 3X on most Macy's blouses as well as tops from Nordstrom. I think I could have worn a 1X, although it still might be too long.
Hi Susan,
Thanks for the review. Vikki Vi does tend to run large. When in doubt, you can check the sizing chart or call us for advice on which size to order.
Great blacks
I have been purchasing these tops in black for about 20 years
now .... besides other colors!
Superior quality I love them !
Hi Christa,
Thanks for taking the time to write a review. Enjoy!!
Fabric quality
The quality of the fabric is not the same as previous shells I bought. The new material has 95%polyester/5%spandex. The top I bought a year or two ago had
94% acetate//6% spandex. Disappointing!
Hi Louise,
Sorry for the confusion. We offer both fabrics. The heavier fabric with acetate is used in our Classics. This shell is one of our Jersey Classics. The product description also notes the fiber content, so be sure to check that in the future if you're unsure. They're both high quality fabrics - the main difference is that the jersey is more suitable for hot weather.