ProductContent
Vikki Vi Sandy Swing Cardigan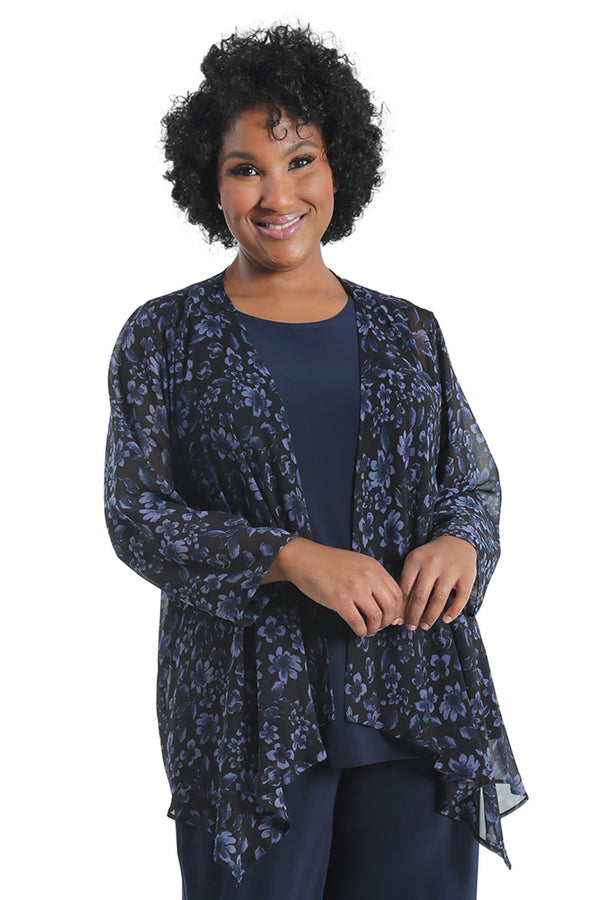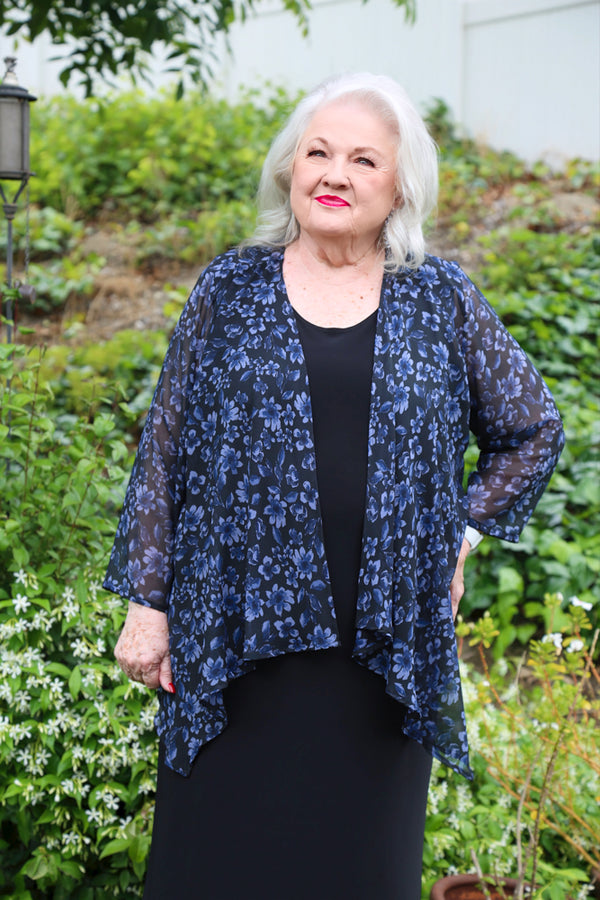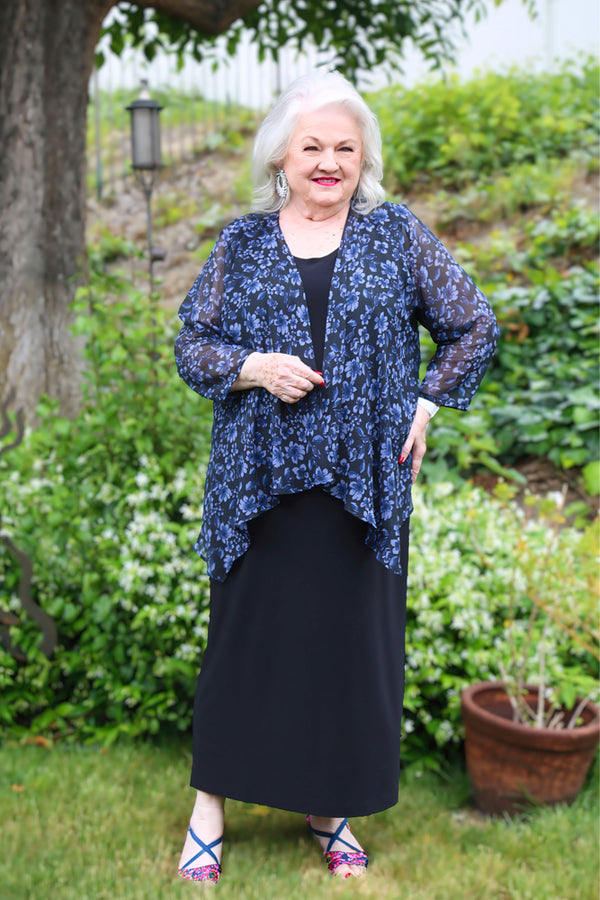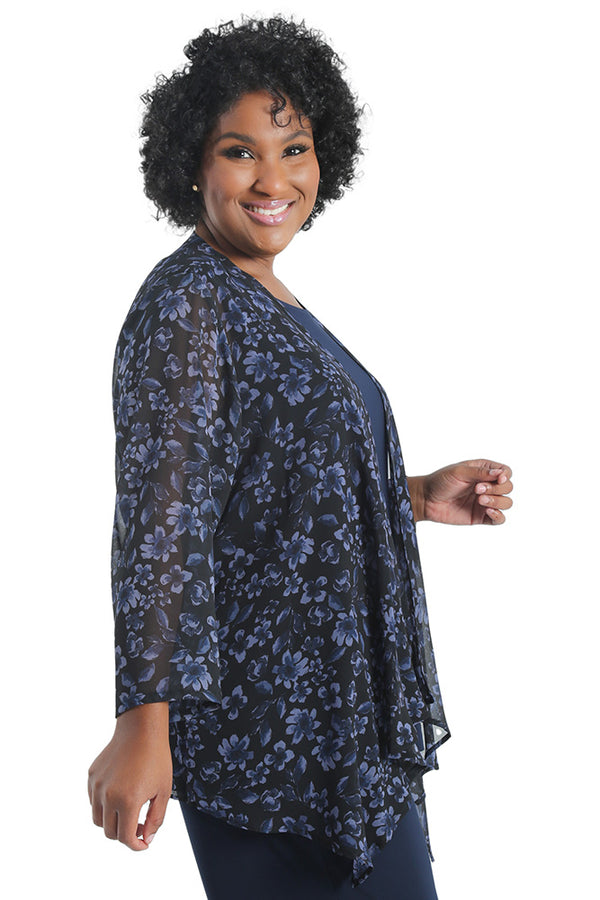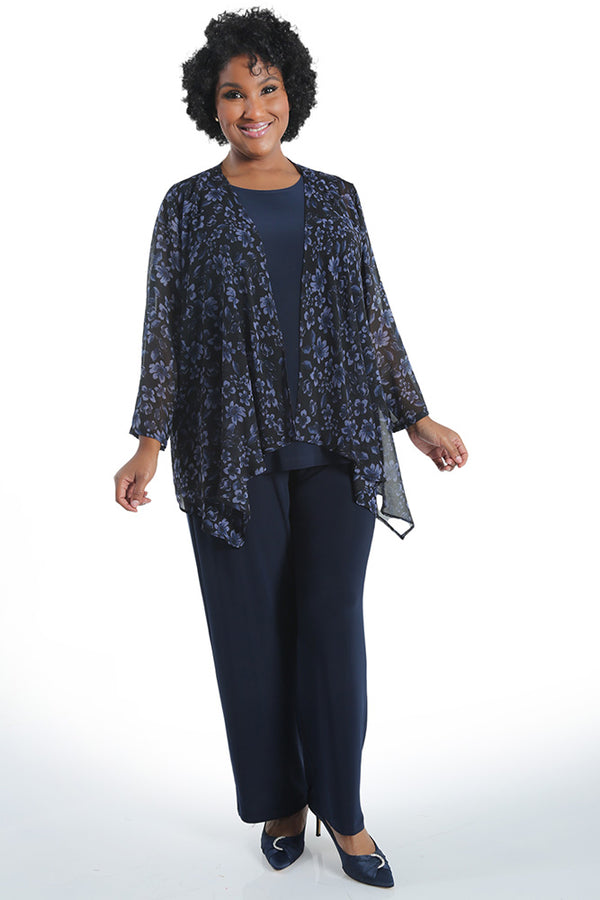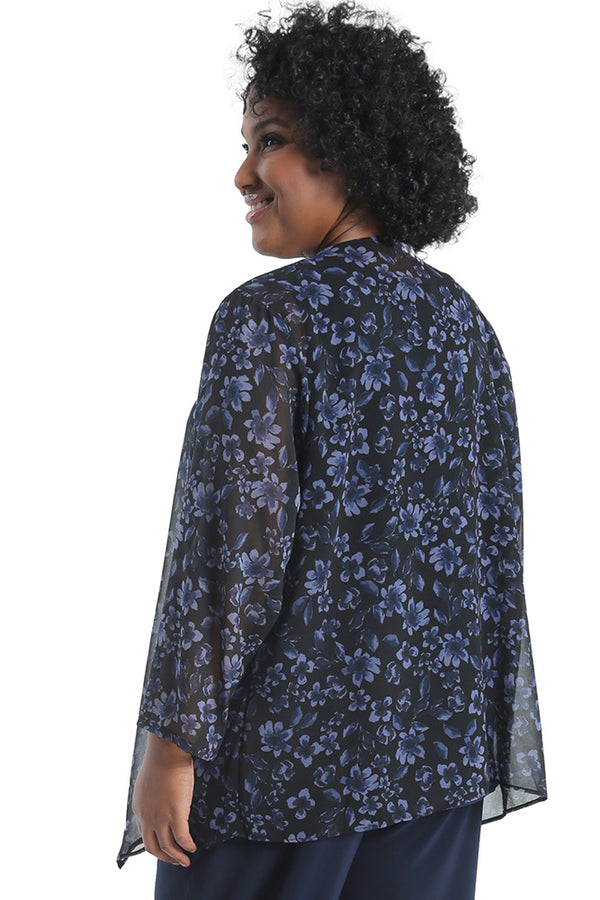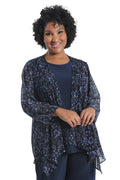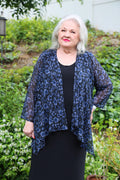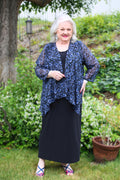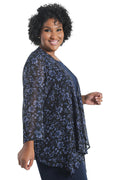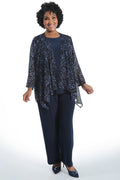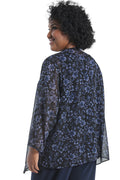 Vikki Vi Sandy Swing Cardigan
Product Description
Description
Sheer Fabric with blue flowers on a black background
Hi Lo Cascading hemline
Open Cardigan
Bracelet Length Sleeve
100% Polyester
Machine Wash Gentle Cold/Tumble Dry Low
29 inches Center Back, 52 inch Bust in Size 2X
Sewn in the USA for Vikki Vi
It's not your body's fault.

Most women's bodies tend to get a little wider around the middle, yet most cardis aren't made with that in mind. This cardigan is actually shaped like your body.

This isn't just any old cardigan.

The cascading fronts provide a feminine touch that's anything but frilly. The result is a cardi that's relaxed yet polished.
"After the long stay-at-home we were invited to an outdoor wedding. I didn't even know how to dress up any more. When I saw this top, I decided to wear black slinky slacks, a tank top and this lightweight polka dot jacket and it was perfect! Also very comfortable on a very warm evening. I found the size to be just right.." – satisfied customer Ann
It's machine washable (yay!)

This ethereal, sheer fabric keeps its good looks in the wash, so you never have to worry about it starting to look a little tired.
Pleasantly surprised!!
It's hard as a plus size to find clothing that is quality and fits true to size! Highly pleased with my few purchases!
Hi Amy,
Thanks so much for writing a review. Enjoy!
Swing jacket
It is so pretty and feminine. I'm wearing mine to a reunion. Love it!
Hi Mary,
Thanks for writing a review. Enjoy the reunion!
Love this cardigan
This cardigan is lightweight and comfortable. I like the length. It drapes nicely and can be dressy or more casual.
Hi Wanda,
Thanks so much for writing a review. Enjoy!!