ProductContent
Vikki Vi Classic Navy Long Kimono Jacket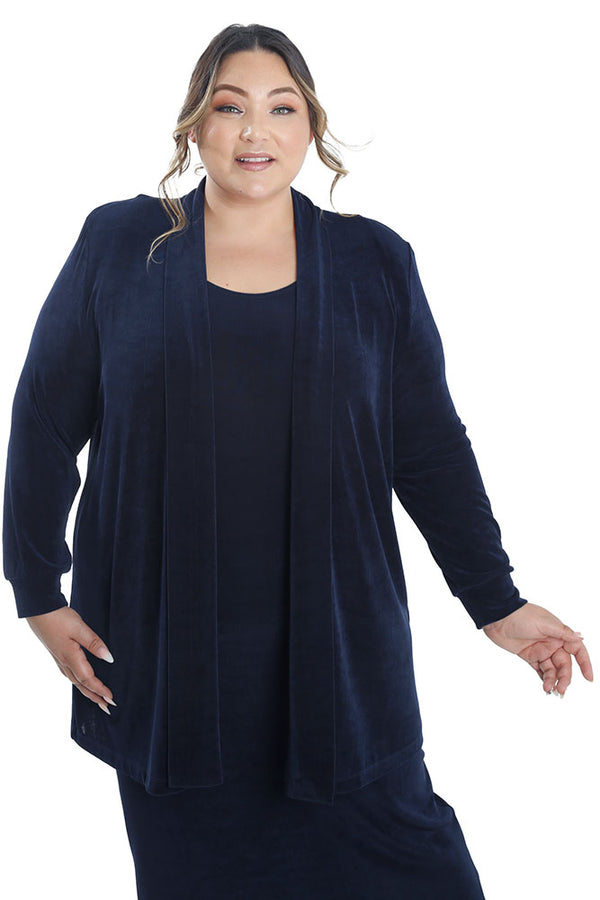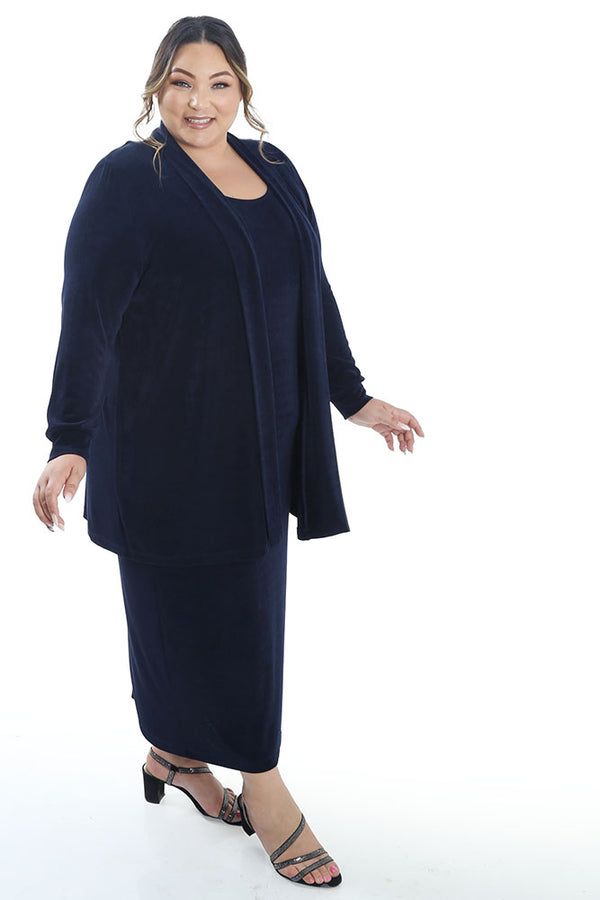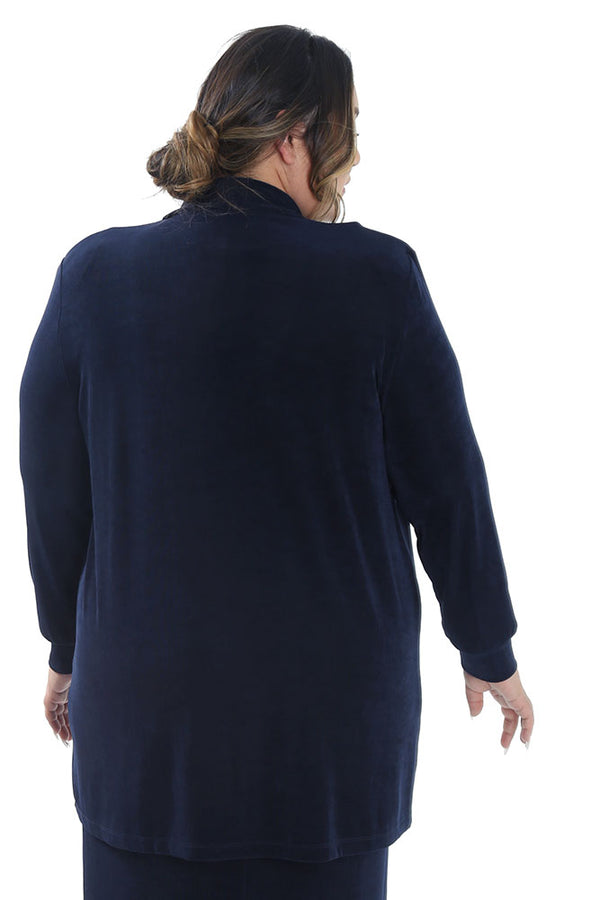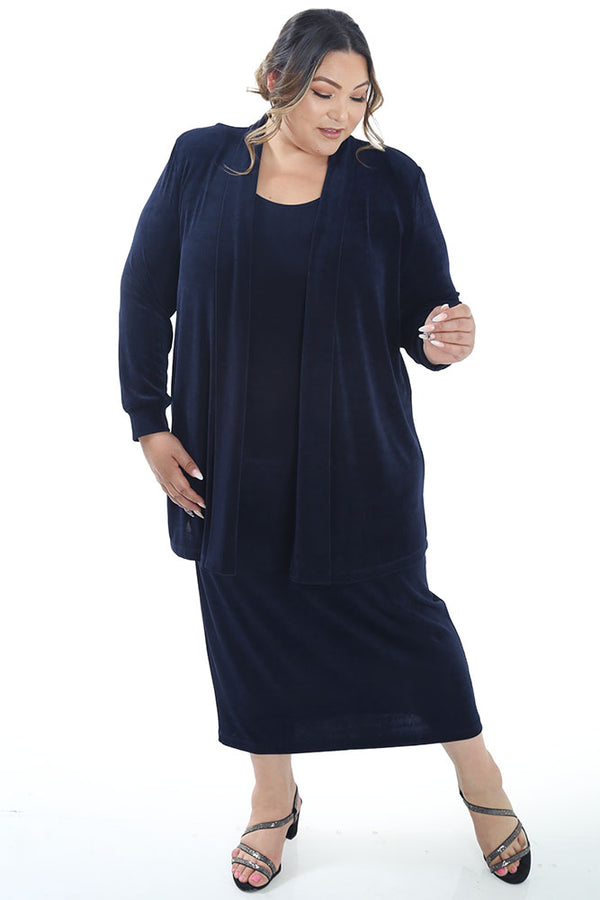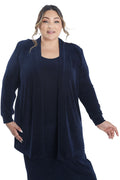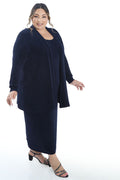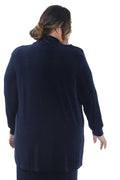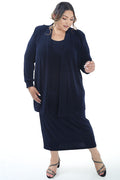 Vikki Vi Classic Navy Long Kimono Jacket
Product Description
Description
Sweep into a room dramatically without looking like you're trying too hard.

You're going to love the way our signature material drapes and moves around your body so much that you're going to look for excuses to rush in and out of rooms.

Stunning on anyone.

On shorter women, this jacket is duster-length. Does it get more breathtaking than that? On tall and average height women, it's a bit longer than a tunic. Just the thing to pull any outfit together.
"I absolutely love this long black jacket. It goes with so many things and looks very elegant no matter what I am wearing. I can wear it with slacks or jeans and it always looks nice. And the material is very rich looking. Sometimes my jacket is thrown into the back seat of my car and it still looks amazing when I put it on later. I have looked at many websites for a good black jacket and I am very very pleased with this purchase. I highly recommend it!" – satisfied customer Elizabeth
 
Flat lapel, long sleeve jacket
33" long – hits below the hip on women over 5'8"
Finely ribbed stretch knit - 94% Acetate/6% Spandex
Machine wash, lay flat to dry
Great for travel – just hang it up and any wrinkles fall out.
Made in the USA
Out of stock? Click the big green button to be notified when it's back.
It comes down to our signature fabric.

Our finely ribbed stretch knit material drapes and moves beautifully. It never hangs limply or clings to your curves. It's soft as all get out, yet it won't pill or lose its shape in the wash.

It's machine washable so wear it every time you need a little something extra.
Vikki Vi Classics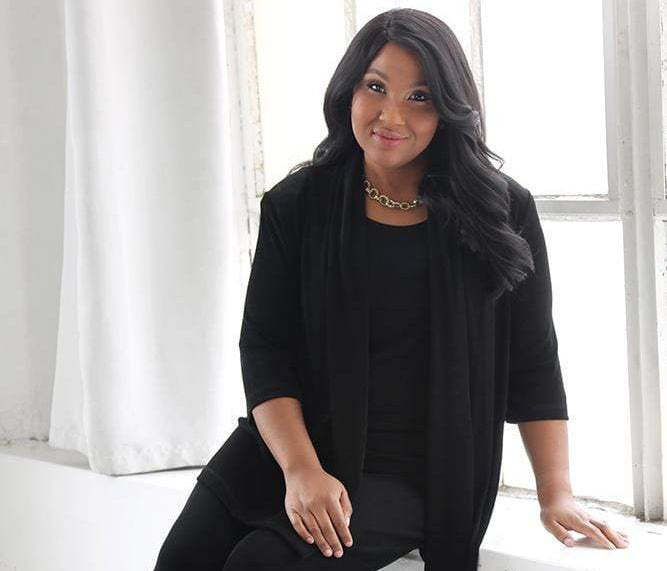 Kimino
Ordered. Delivered. Wrong sizing for me. Returned to exchange for new size. Waiting for it. Looking forward to it because it looks lovely. Will review upon arrival. Thank you.
Hi Nina,
Thanks for writing a review. Enjoy!
goes with everything I own !
always adds elegance to whatever I wear ! Thank you Vikki Vi !
Hi Carol,
Thanks for writing a review. Enjoy!!
I love Vikki Vi clothing!
I have ordered legging pants and a kimona style jacket, and I love them both! I am going to pair them up with a red sweater top. The fabric on these items is so 'fluid' they lay well, and I am super excited about the fact they never wrinkle, you can throw them in suitcase and they will still arrive ready to wear. This company ships well, and quickly. I will be ordering other items in the future.
Hi Lynn,
Thanks for writing a review. Enjoy!!