ProductContent
Vikki Vi Jersey Black Chain Shark Bite Tunic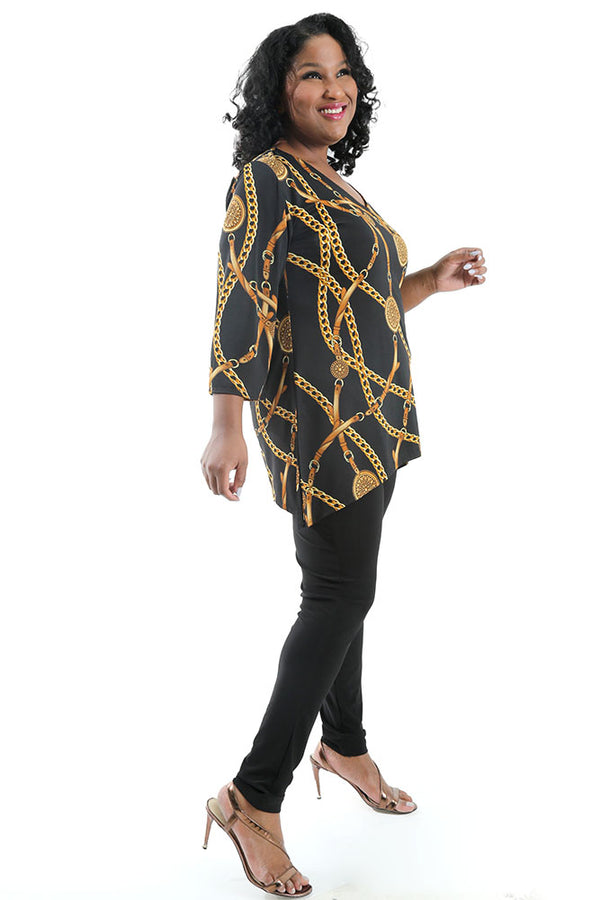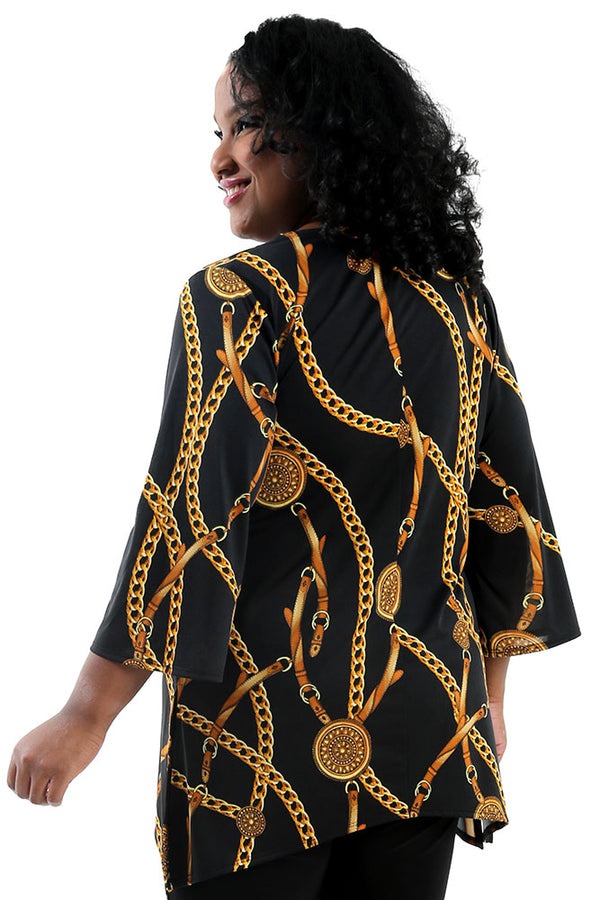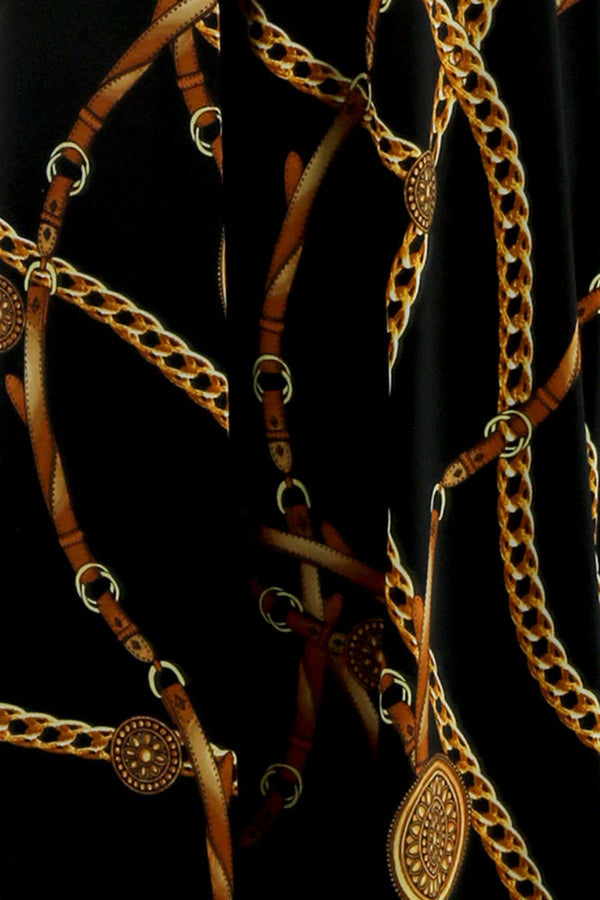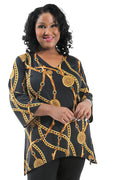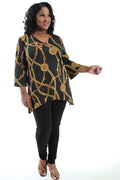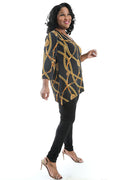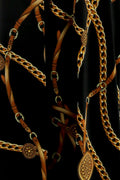 Vikki Vi Jersey Black Chain Shark Bite Tunic
Product Description
Description
What good is a tunic if it doesn't have enough room for your middle?

Our buttery jersey knit is the perfect match for this style. It's light as air and moves beautifully.

It's machine washable – one less thing to worry about.

Versace Inspired print
Asymmetrical Shark Bite hem with Slits at Side
V- Neck
3/4 Length Bell Sleeves
Sizes 0X-4X
33" Center Back
95% Polyester5% Spandex
Machine Wash Lay Flat to Dry
Made in the USA
I LOVE this top!
I feel like a million bucks in this top! I love it! I live in TX and it won't be too hot to wear year round.
Hi Lana,
Thanks for taking the time to write a review. Enjoy!!
Very good fit all the way around.
This drapes beautifully. The sleeves are perfect. Neckline is perfect. I can wear this with so many things. Good investment piece.
Hi Therese,
Thanks so much for writing a review. Enjoy!!
Great Tops
Love these 3/4 sleeve tops, perfect for 3/4's of the year. Slimming and easy care!
Hi Sharon,
Thanks for writing a review. Enjoy!!