ProductContent
Vikki Vi Classic Navy Jewel Neckline Maxi Dress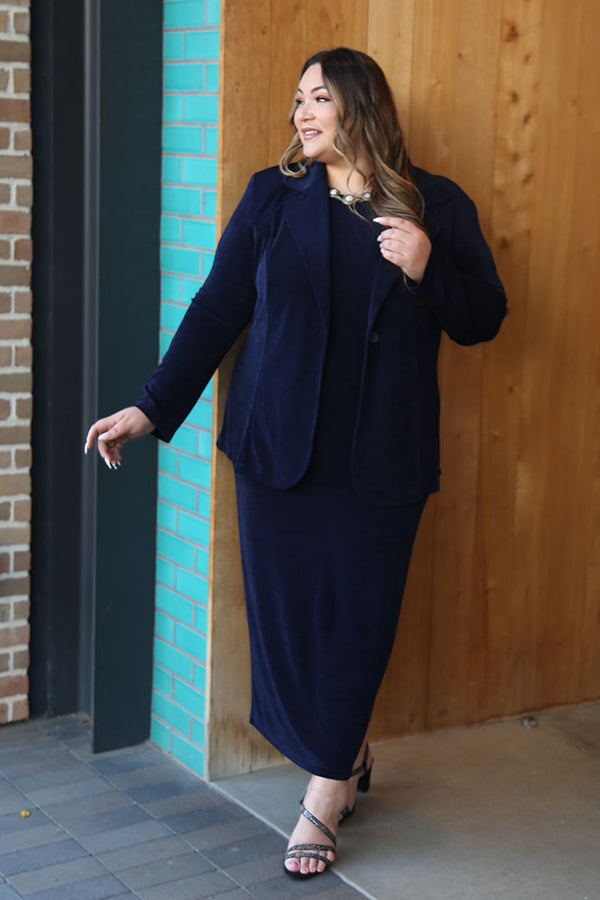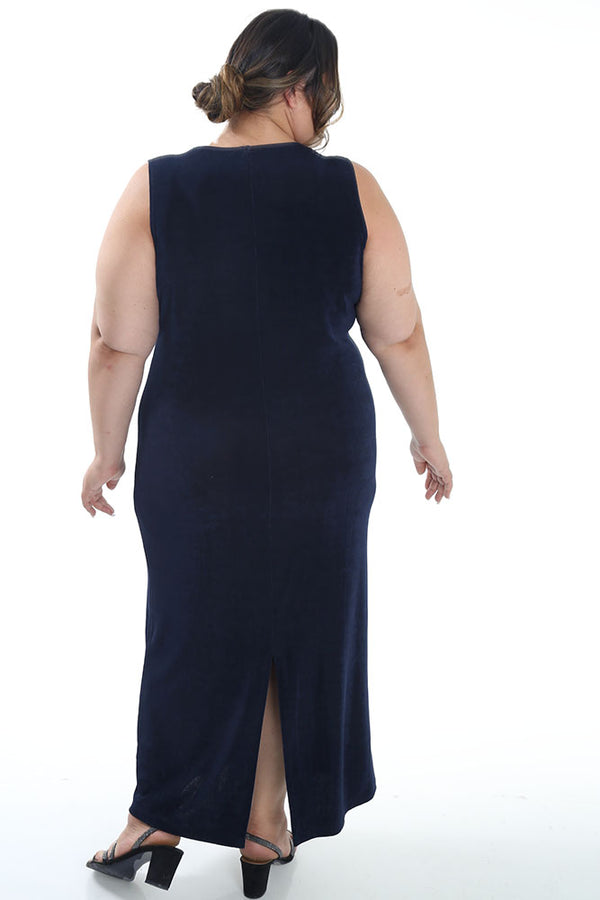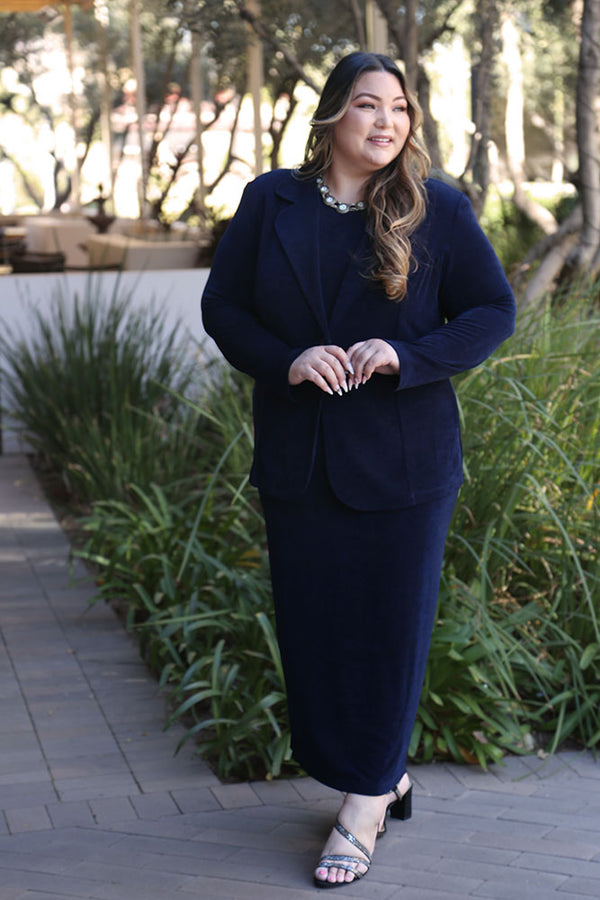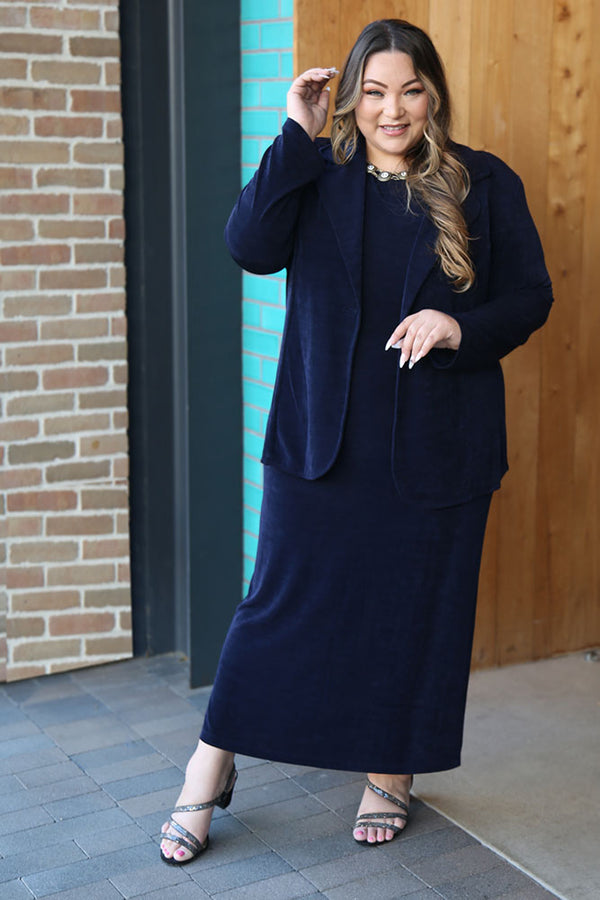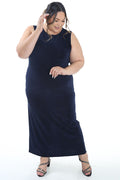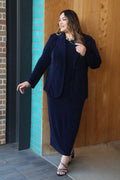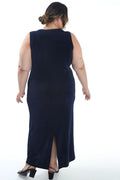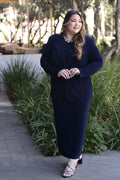 Vikki Vi Classic Navy Jewel Neckline Maxi Dress
Product Description
Description
The dress is versatile enough to go anywhere once you add the right accessories.
But not every dress is worth wearing all the time. It has to be comfortable. It shouldn't fight with your curves. And if it isn't made to last, what's the point?
This straight, sleek silhouette is exactly what apple shaped women are always looking for…
…though you don't have to be apple shaped to rock this dress.
"Guessing I'll be ordering another just-to-sleep-in !!! Wow! Am I going to look fabulous at early morning breakfast! LOL!" – satisfied customer Mary Jan 
Long tank dress
52" long on 2X
Jewel Neckline
Sleeveless
Back kick split
Finely ribbed stretch knit - 94% Acetate/6% Spandex
Machine wash, lay flat to dry
Great for travel – just hang it up and any wrinkles fall out.
Made in the USA
Our finely ribbed stretch knit fabric slips right on past your curves, never clinging.
It moves and drapes elegantly. It's as soft as some flimsy thing that'll fall apart in the wash, but it comes out of the laundry with its good looks intact.
Clean lines rendered in luxe fabric – what else could you ask for?
Vikki Vi Classics