ProductContent
Vikki Vi Classic Black Deep Scoop Neck Top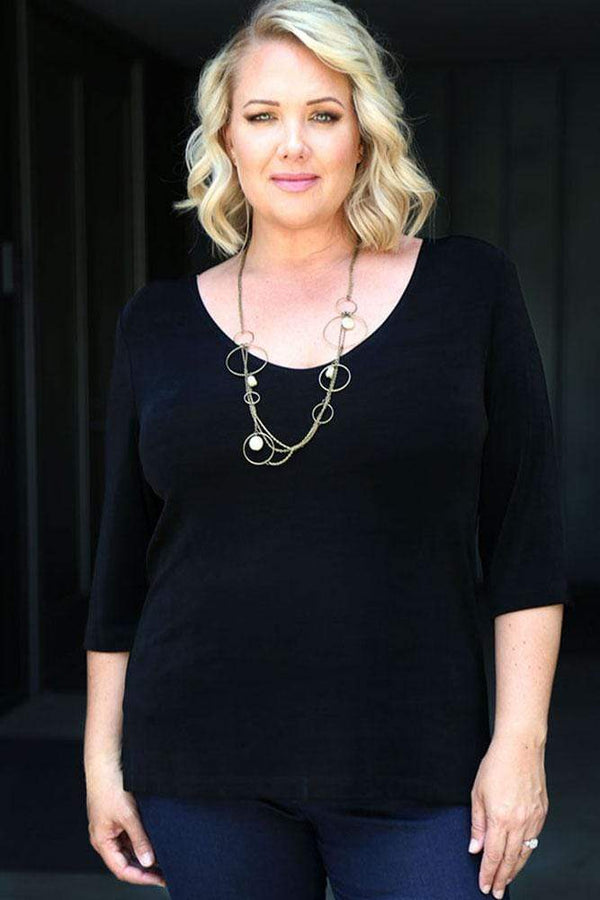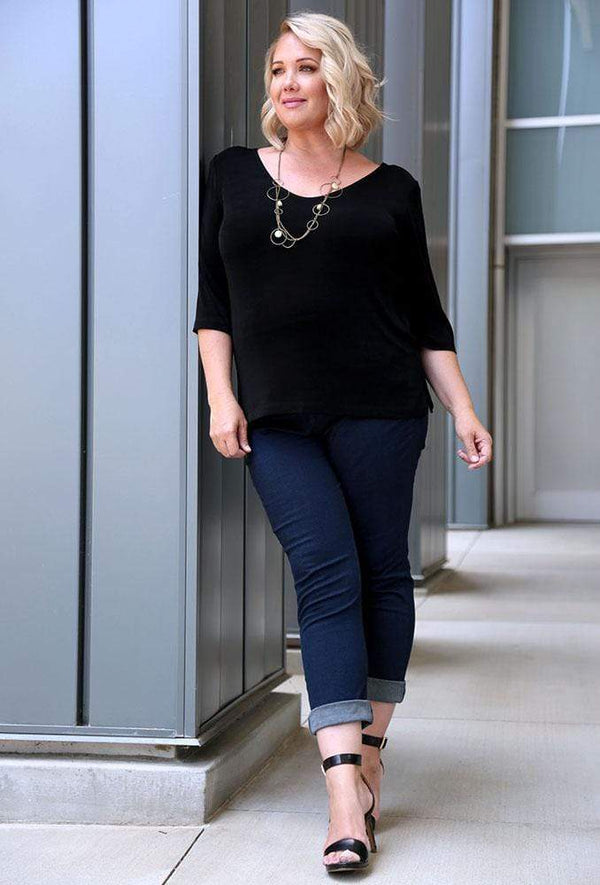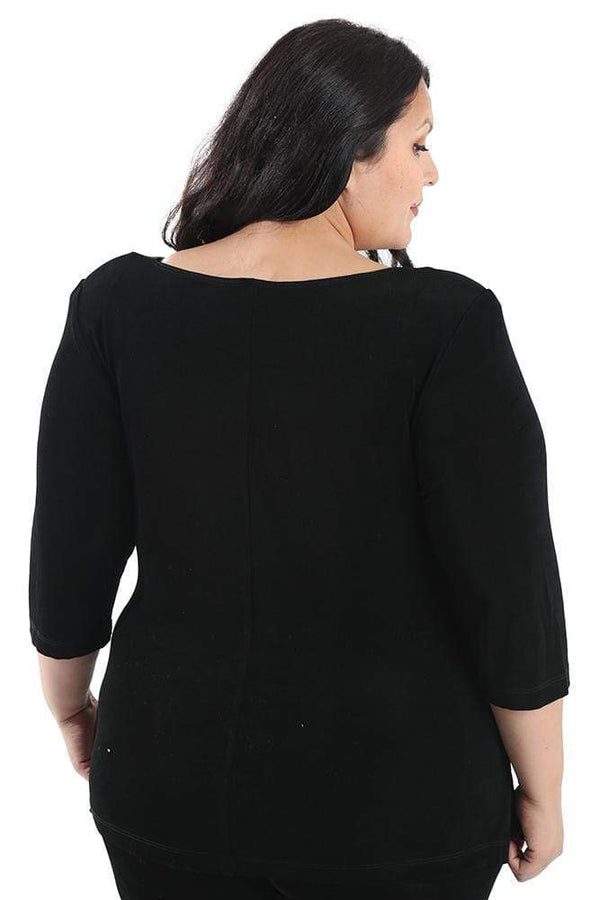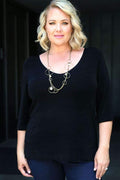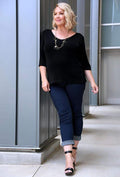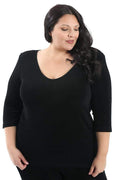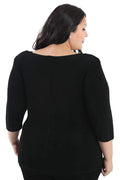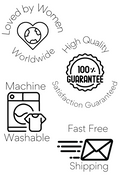 Vikki Vi Classic Black Deep Scoop Neck Top
Product Description
Description
Deep scoop neck compliments the bustline
3/4 Sleeve
Slightly Tapered for Shape
26 inch Back Seam
Finely ribbed stretch knit - 94% Acetate/6% Spandex
Machine wash, lay flat to dry
Great for travel – just hang it up and any wrinkles fall out.
Made in the USA 
This top is tailored to flatter any figure with subtle side shaping, and provides the perfect amount of va-va-voom.
Our silky soft signature fabric won't cling to your curves and the low neckline visually balances out a large bust. 
It's machine washable, and won't pill or lose its shape in the laundry.
"I have a new love-just perfect in every way. The line, the look, the color are so very flattering. VIKKI VI you make my day and evening. So versatile. I want more of you in other colors." – satisfied customer Jo Ann 
Vikki Vi Classics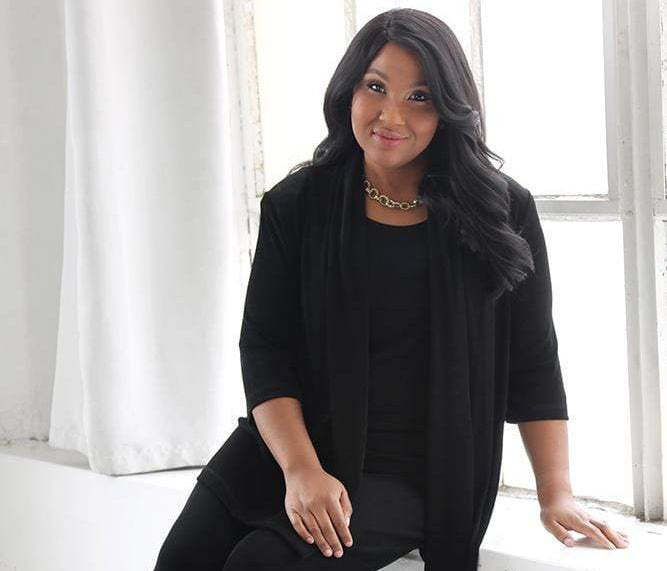 Very nice top - too small
Hi Patricia,
Thanks for the review. In the future, don't hesitate to contact us for advice on which size to order.
5 STAR PERFECT IN EVERY WAY
This Amethyst Top is Beautiful in Color,, is a Good Fit, is Great Material (Not Clingy) &is a Fabulous Look All Around! I'm a 20+ year fam &buyer of Vikki Vi from Plus by Design which has Excellent Customer Service. My Closet is made up of a Colorful Mix of Tops, Jackets, Crop Pants &Pants, as I'm a "Classic" woman at heart. To say, the least, I LOVE IT!
Hi Marsha,
Thanks for writing a review. Enjoy!
Amethyst top
Absolutely love my new top, color is gorgeous!
Hi Kathleen,
Thanks for writing a review. Enjoy!