ProductContent
Vikki Vi Classic Black Maxi Tank Dress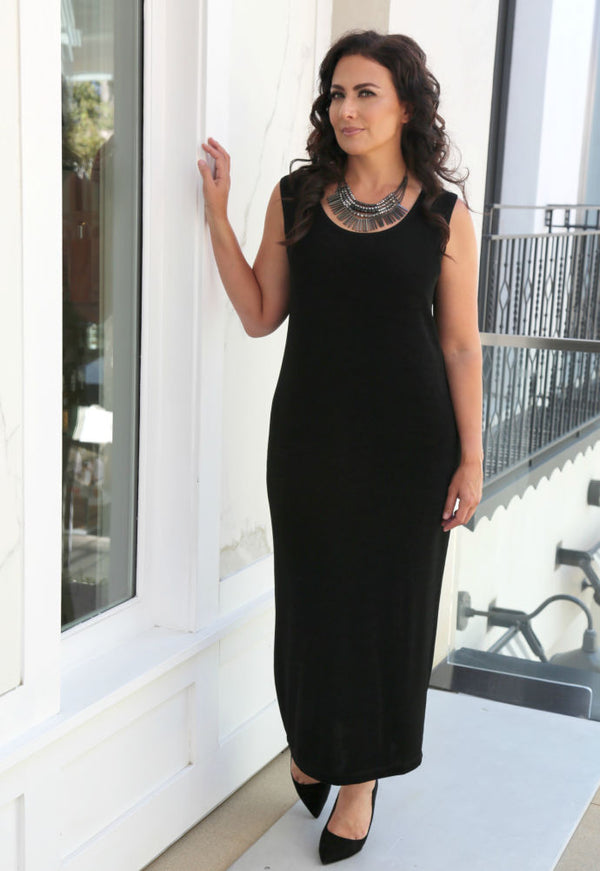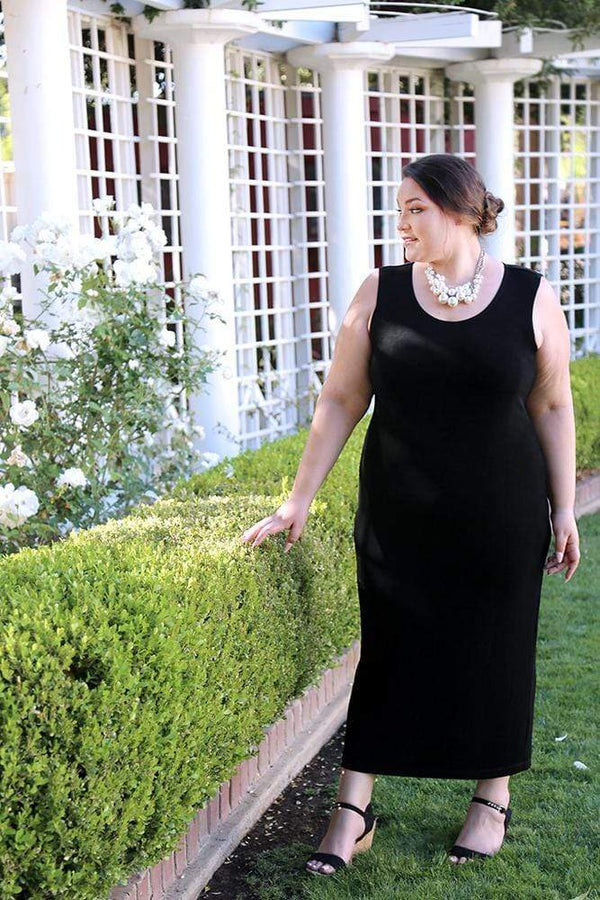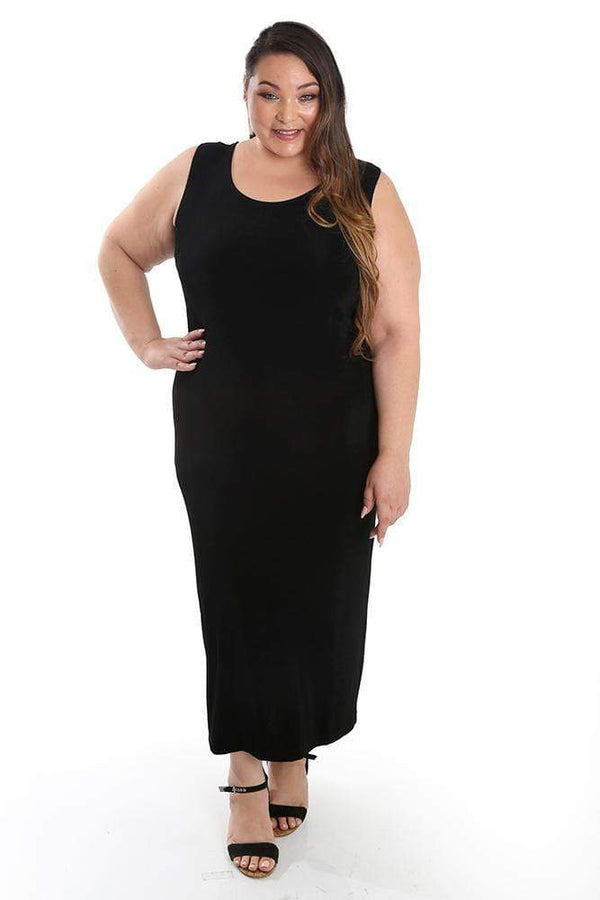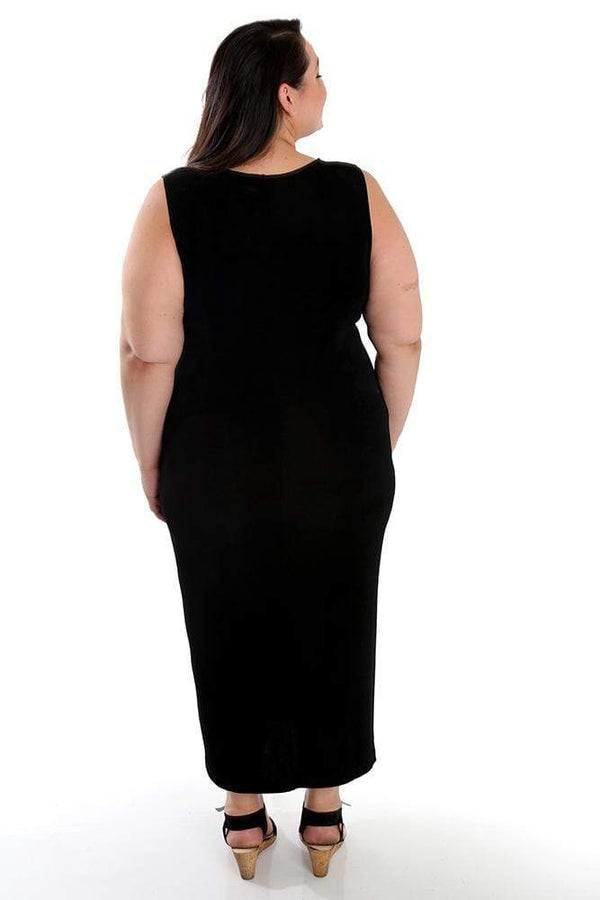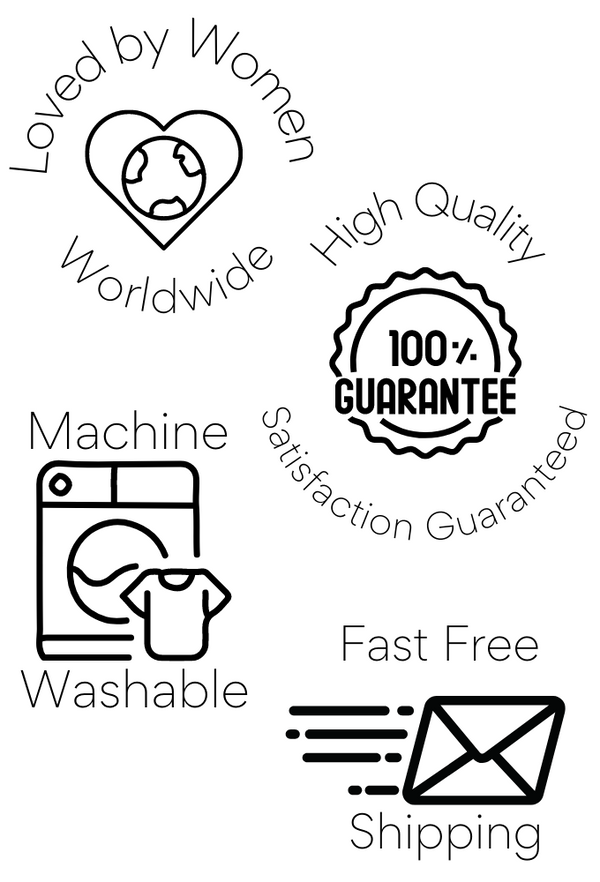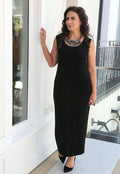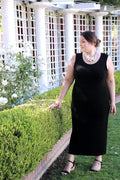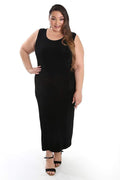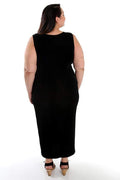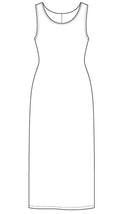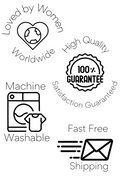 Vikki Vi Classic Black Maxi Tank Dress
Product Description
Description
Long tank dress
52" long on 2X
Scoop Neckline
Sleeveless
Finely ribbed stretch knit - 94% Acetate/6% Spandex
Machine wash, lay flat to dry
Great for travel – just hang it up and any wrinkles fall out.
Made in the USA
This timeless classic is an ideal companion - chic, versatile and oh-so-comfy.
It pairs with all your favorite accessories, including that one necklace that doesn't go with anything.
What makes it so versatile? Timeless elegance.
It'll take you from office to night out, or from a Saturday shopping trip shopping spree to date night. This style is great for apple-shaped ladies (but others can rock it too).
Our finely ribbed stretch knit fabric moves with your curves - no clinging or pulling. Soft and silky but also durable, it won't pill or lose shape in the wash. 
"Better Than Competitor That Costs Almost Twice As Much - 
I prefer this tank dress' fabric and fit to two others made by a luxury brand's SYSTEM dress in viscose jersey. The quality of this item is GREAT. When I wear I feel like showing my body off, rather than covering it up. I will be purchasing this style in another color soon."  Loyal Customer Debra
Lovely
I have this dress in many colors now- YAY! I great shell, easy to wear, and comfortable. I wanted a deeper green, but this was the first green dress in this style- wore it with a black light blazer&got compliments!
Hi D,
Thanks so much for writing a review. Keep an eye out for more shades of green. Enjoy!!
LOVED THE DRESS MY FAVORIATE
FITS BEAUTIFULLY. I HAVE THIS DRESS IN SEVERAL COLORS HOPEULLY THEY COME UP WITH OTHERS
Hi Marina,
Thanks for writing a review. Keep an eye out - we release new colors every month and this dress appears in most of our collections. Enjoy!!
Emerald dress
Beautiful! Perfect any time of the year, but especially during these upcoming holidays. I personally have 6-7 of these maxi dresses from Vicki Vi in different colors and change dusters with them depending on how glamorous I want to go! From Bible studies at church to concerts and festive parties, I have everything I need!
Hi Jan,
You look lovely. Thanks for writing a review. Enjoy!!