ProductContent
Vikki Vi Classic Black Petite Pull-On Pant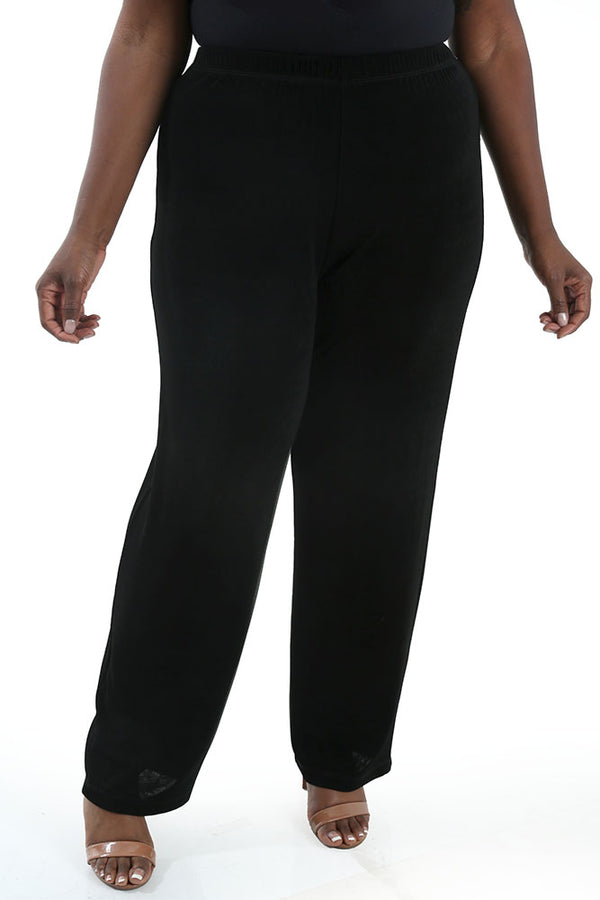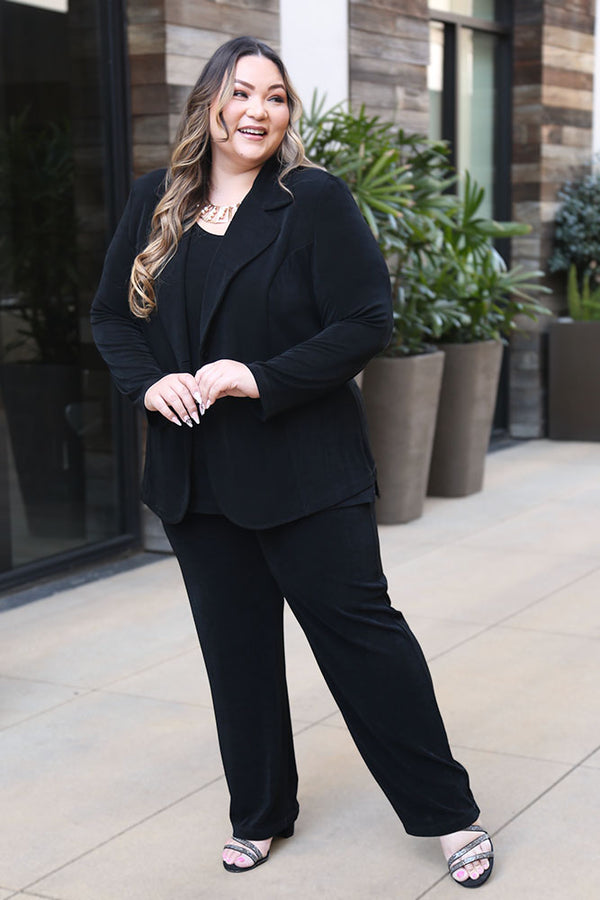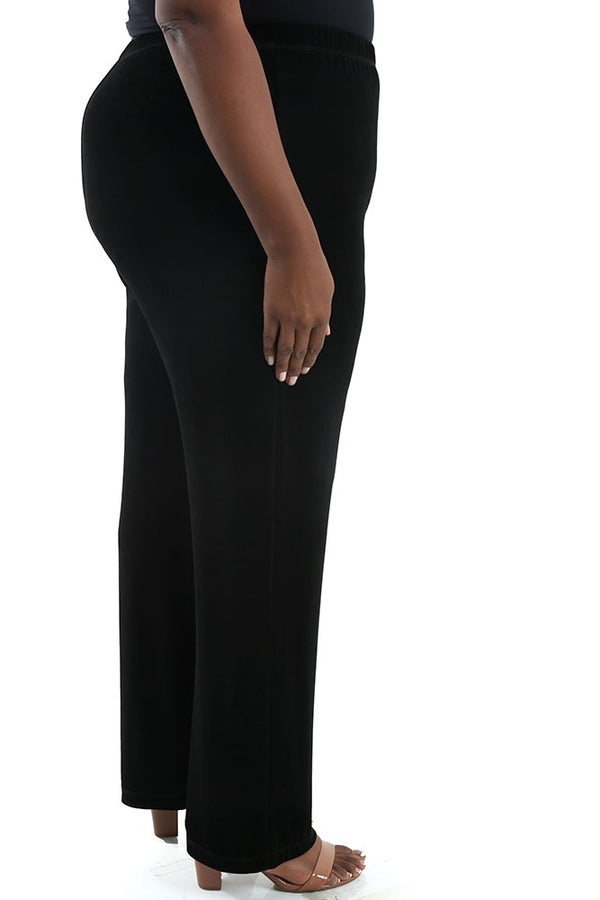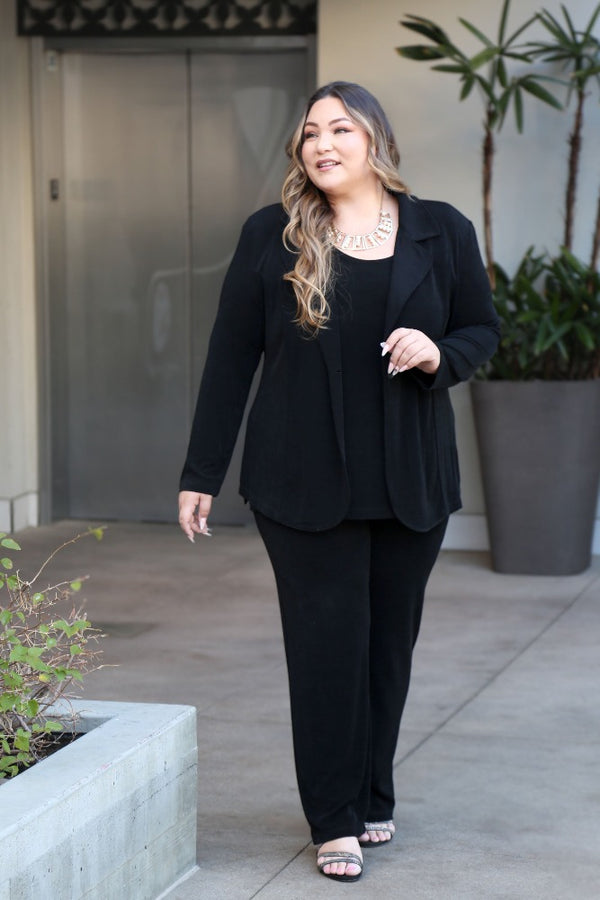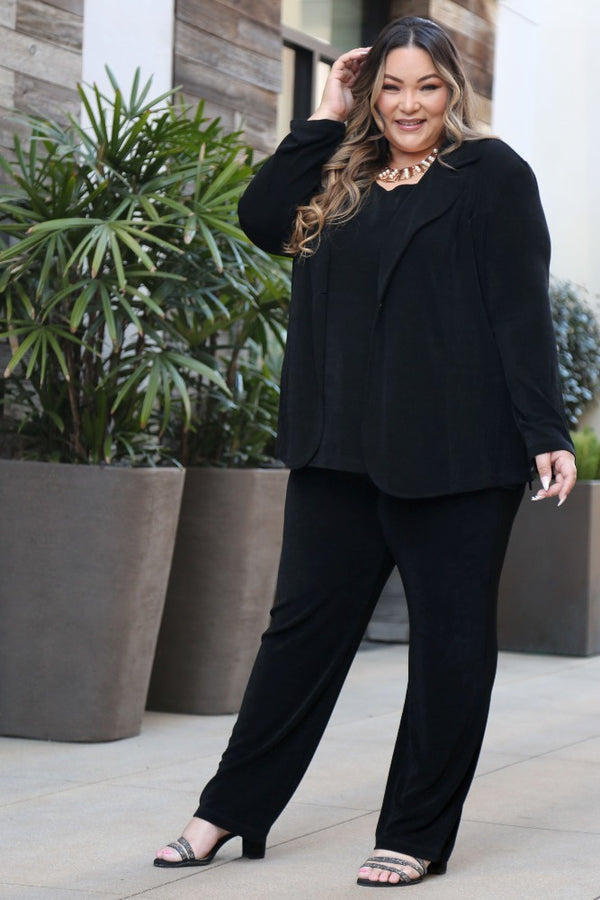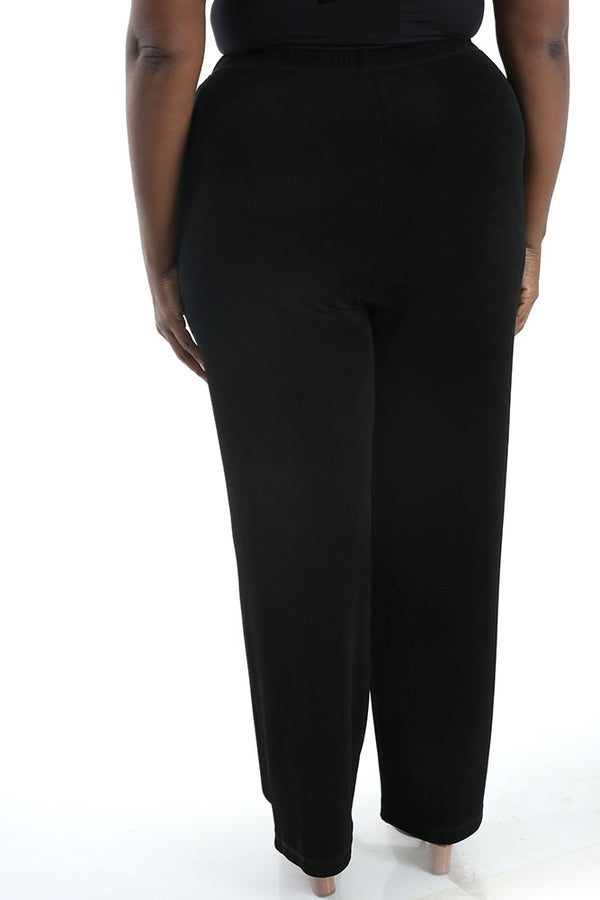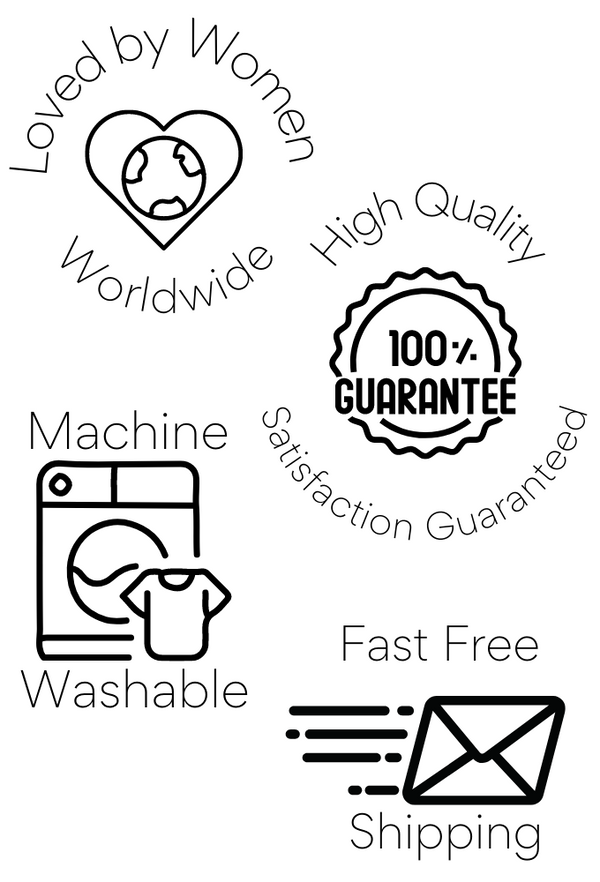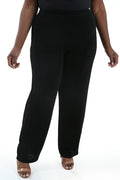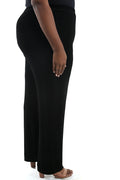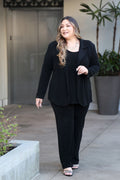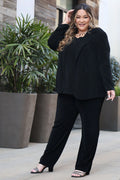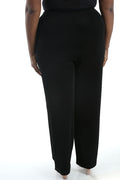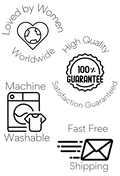 Vikki Vi Classic Black Petite Pull-On Pant
Product Description
Description
Elastic waist
Straight leg drapes without clinging
27" inseam, 20" leg opening, 16" front rise (size 1X)
Finely ribbed stretch knit - 94% Acetate/6% Spandex
Machine wash, lay flat to dry
Great for travel – just hang it up and any wrinkles fall out.
Available in plus and regular sizes Small petite - 3X Petite
Made in the USA 
You already know why you want petite pants. But why these petite pants?
These pants are anything but a compromise: they're sophisticated enough for work and comfy for when you're relaxing at home.
The elastic waistband is comfortable and polished, while the cut ensures the fabric won't rub and wear out. The fine ribbed stretch knit drapes past your curves without clinging.
Plus, they're machine washable and built to stand the test of time –  luxe softness that lasts.
"I will NEVER be without a pair of these pants!
These are wonderful for everyday and dressy occasions. Perfect for my 5'2" frame." – satisfied customer Elizabeth
Vikki Vi Classics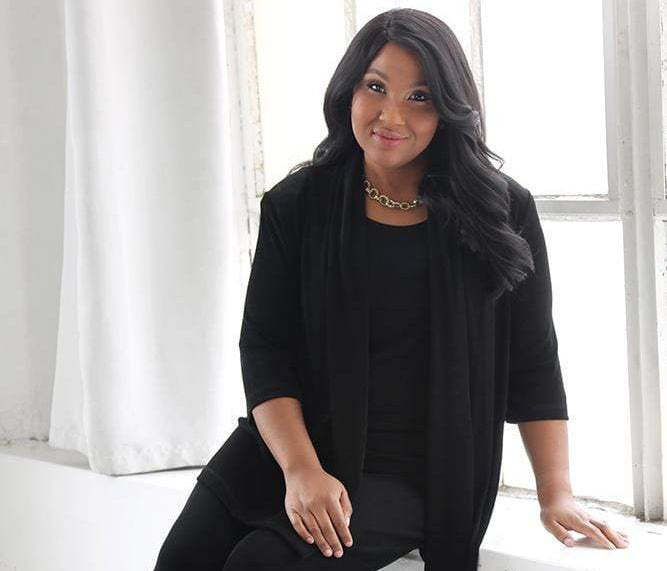 I wish the inseam was shorter. How can I shorten them
Hi Elizabeth,
Thanks for writing a review. You can have them shortened by a good seamstress or tailor who knows how to work with this fabric. Some of our extra-petite customers wear our Crop Pants as regular pants, so you may want to give that a try. Enjoy!!
Always reliable quality and fit. My go to for pretty much every occasion!!!
Hi Linda,
Thanks for writing a review. Enjoy!!
Vikki Vi Classic Black Pull on Pant
Hi Nancy,
Thanks for leaving a review. Enjoy!!