ProductContent
Vikki Vi Classic Black Kimono Duster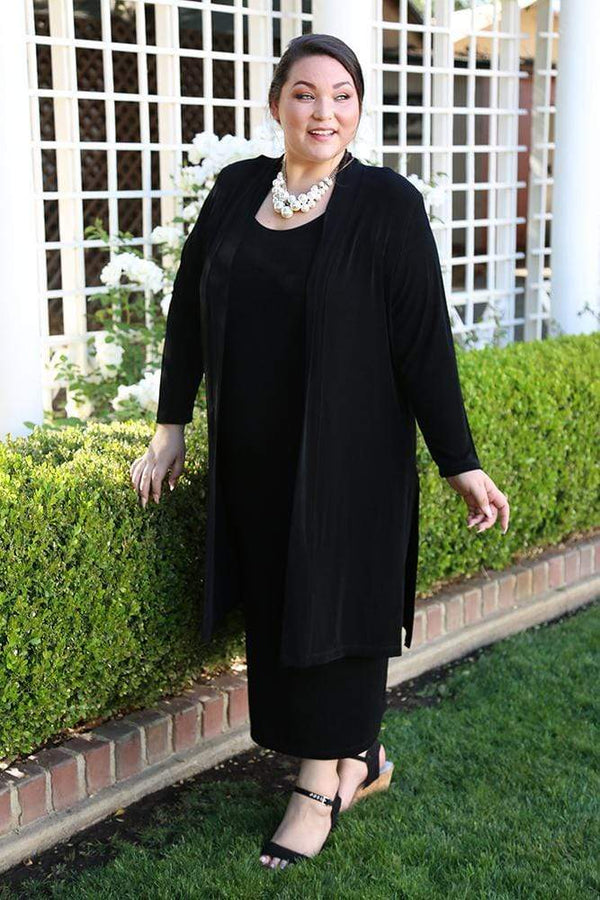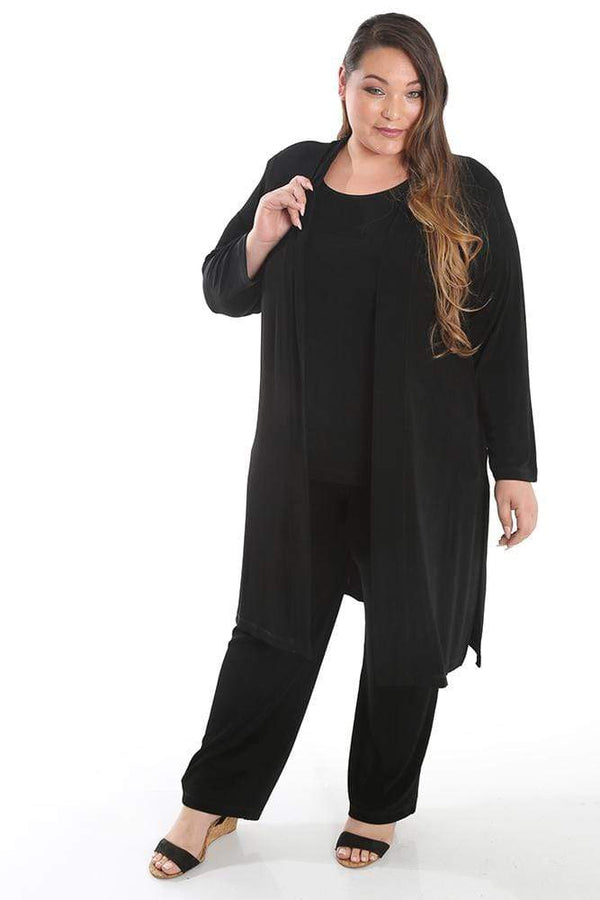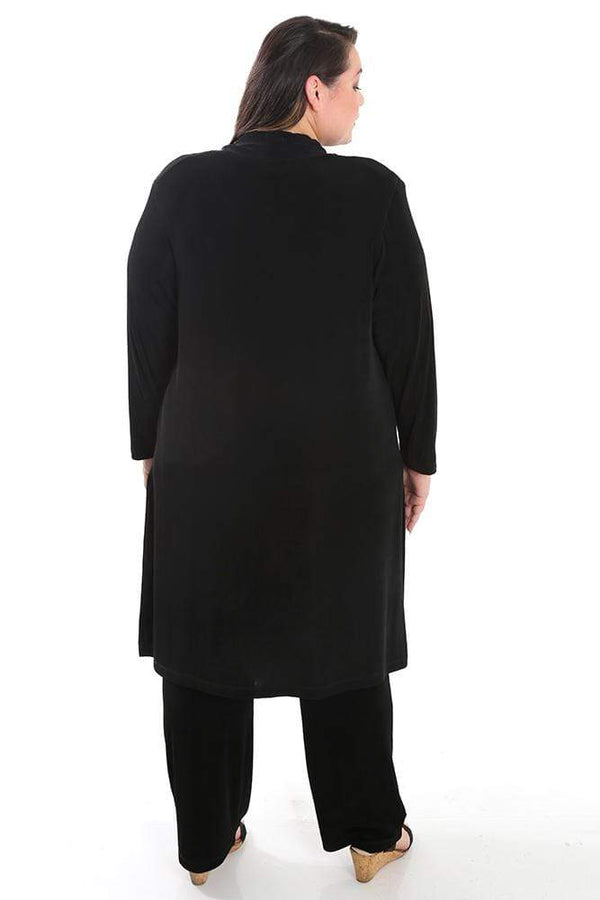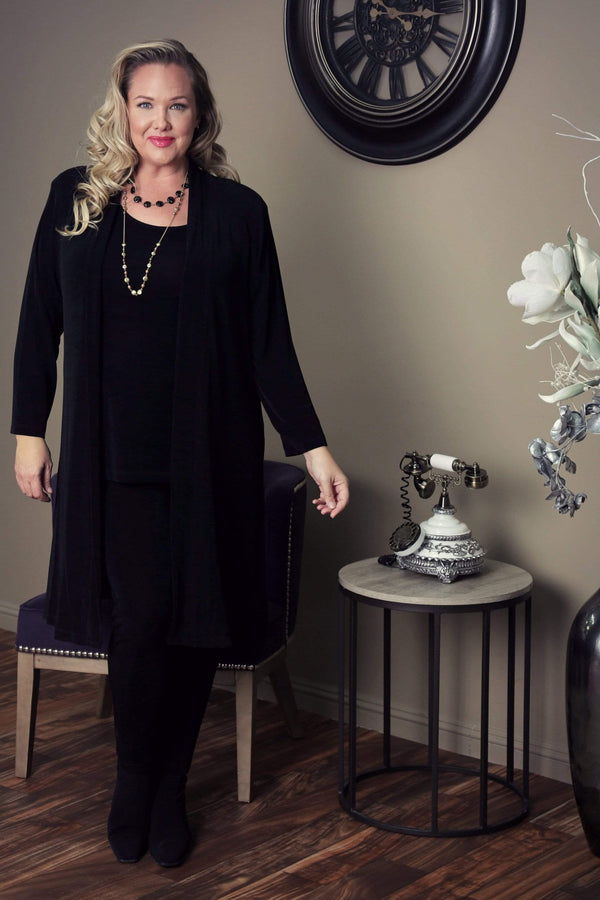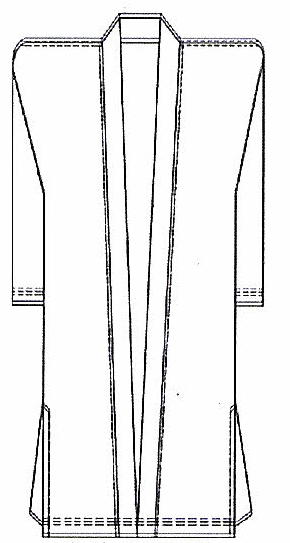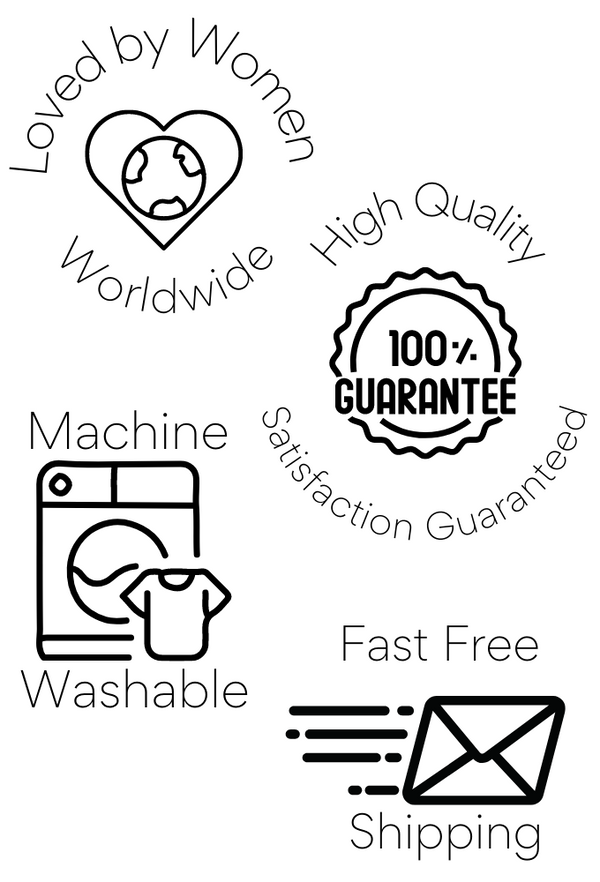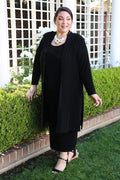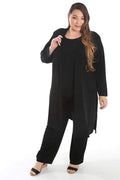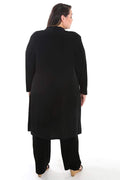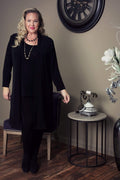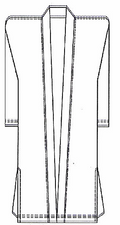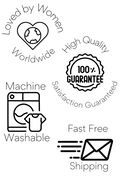 Vikki Vi Classic Black Kimono Duster
Product Description
Description
Flat lapel, long sleeve duster
42" long 
Finely ribbed stretch knit - 94% Acetate/6% Spandex
Machine wash, lay flat to dry
Great for travel – just hang it up and any wrinkles fall out.
Made in the USA 
A woman in a duster rejects the idea of blending in with the crowd.
Her look is effortlessly stylish - impactful yet tasteful. This duster proves that classic pieces never go out of style. With long sleeves and side slits for your curves, you'll feel confident and comfortable.
Our signature finely ribbed knit fabric caresses your figure, never clinging.
It's silky soft and machine washable for easy wear any time.
Look effortlessly fabulous in this piece.
"Rob a bank if, you must! Get this duster and then let's picket the Plus by Design Store for more dusters in all of the SOLID colors !!! I'll make the posters;just show-up !!!" – satisfied customer Mary Jan 
Vikki Vi Classics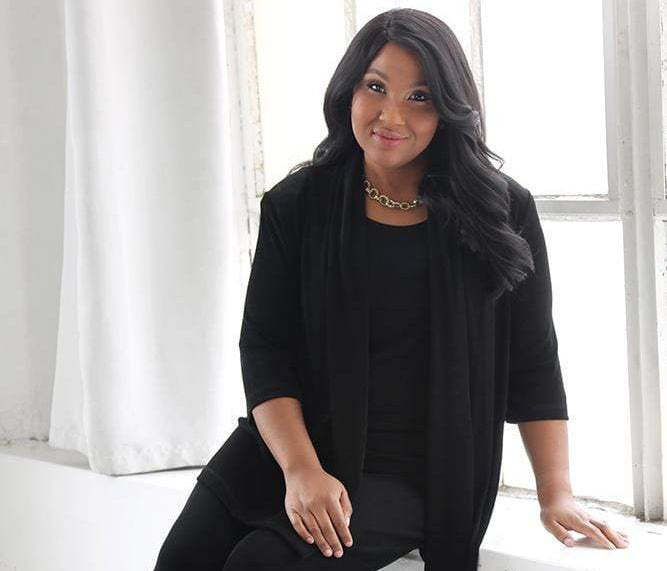 Hi Deborah,
Thanks for writing a review. Enjoy!!
Hi Larry,
Thanks for writing a review. You may want to try our Jersey Classics - they're a lot lighter than our regular Classics.
Best purchase yet
I have wanted this duster for a longtime.
Overjoyed that I finally got it and by the way it looks awesome.
Hi Vivian,
Thanks so much for taking the time to leave a review. We're so glad it lives up to your expectations. Enjoy!